This is a photo heavy post, so if you computer is of a sensitive disposition turn back now! You are still here, excellent! I  must express my thanks to Eugene, Heidi and Katie & Ange's dad who were mostly responsible for these most excellent photos. Thank you! Maddie's wedding was just magic, we were really lucky with the weather, the Bride looked amazing & the venue provided a stunning backdrop. I was so happy, the air was just filled with love & I swear none of us stopped smiling for pretty much weeks afterwards. So here we are, Miss Madeline's wedding.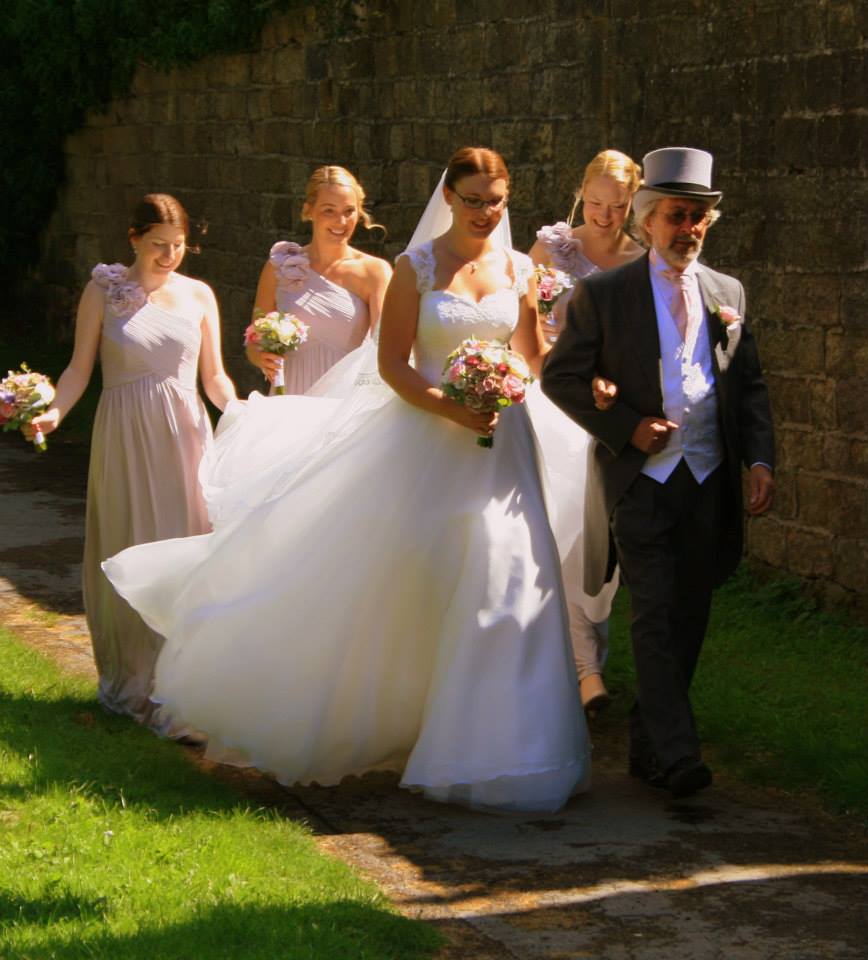 This was just before we went in, a final chance to check everything was perfect.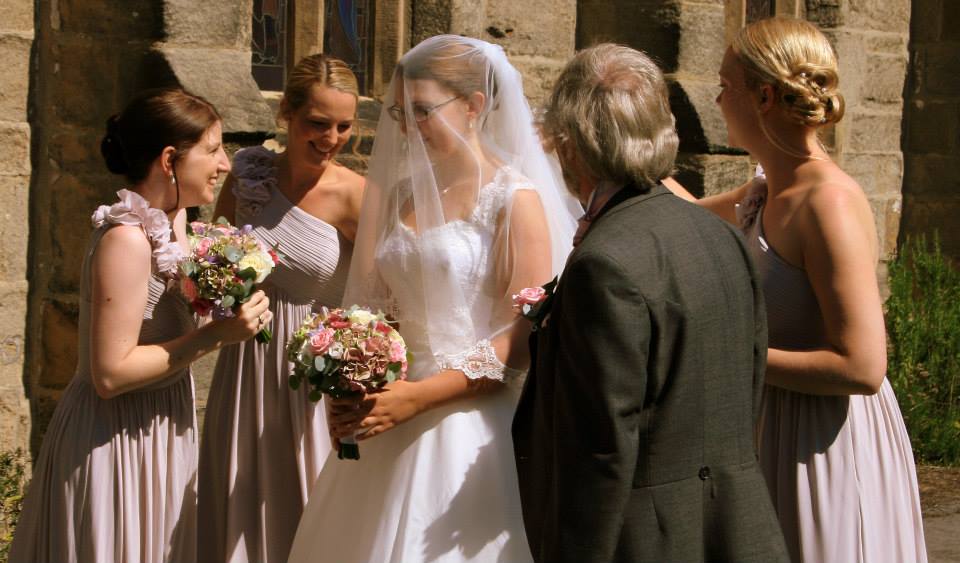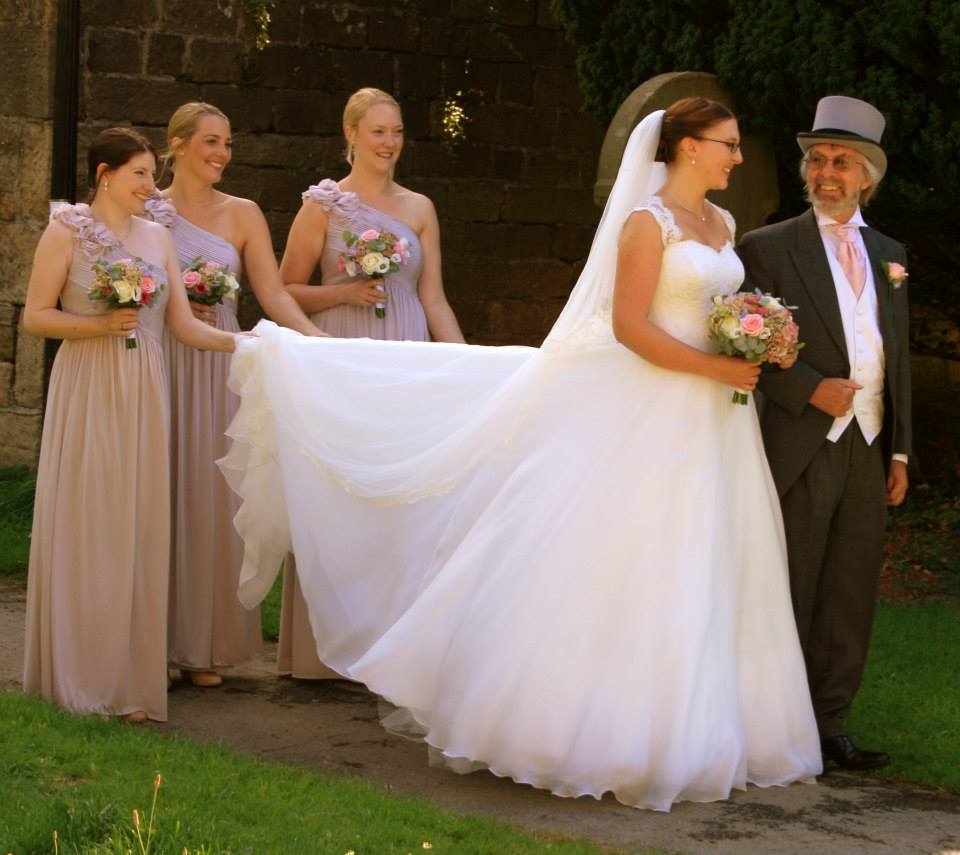 The dress was amazing and further decorated with a beautiful veil, very dramatic.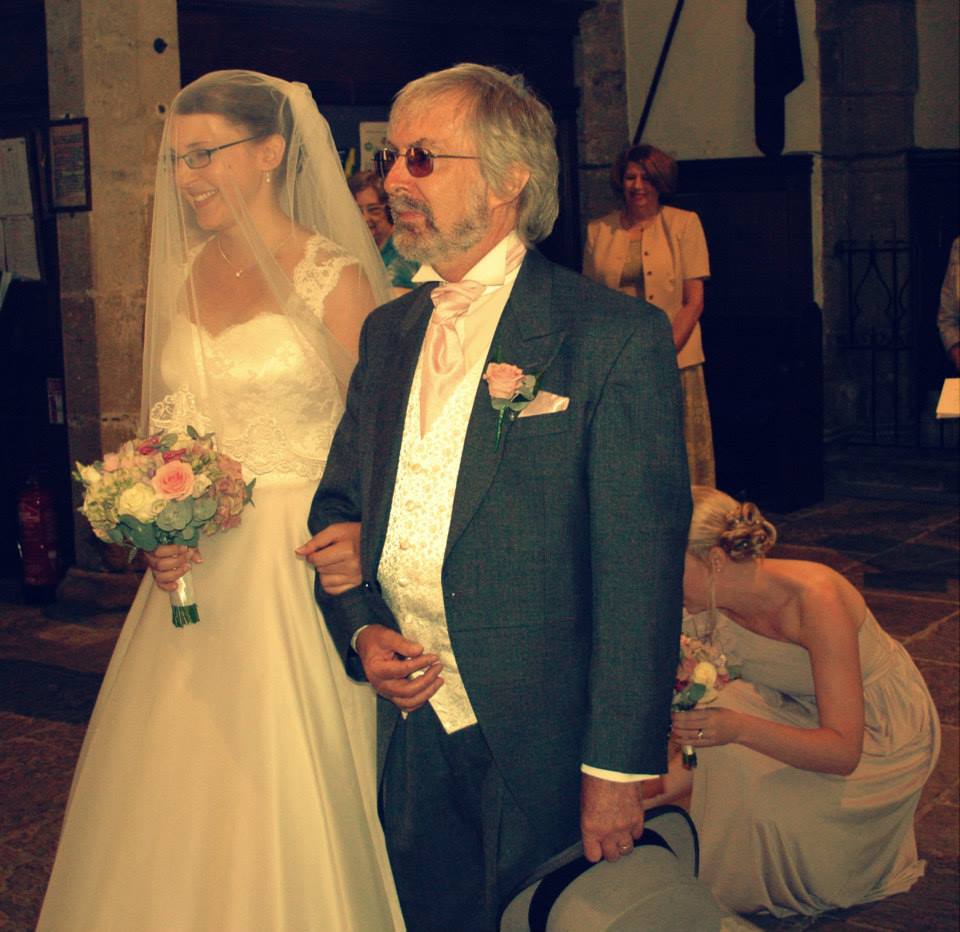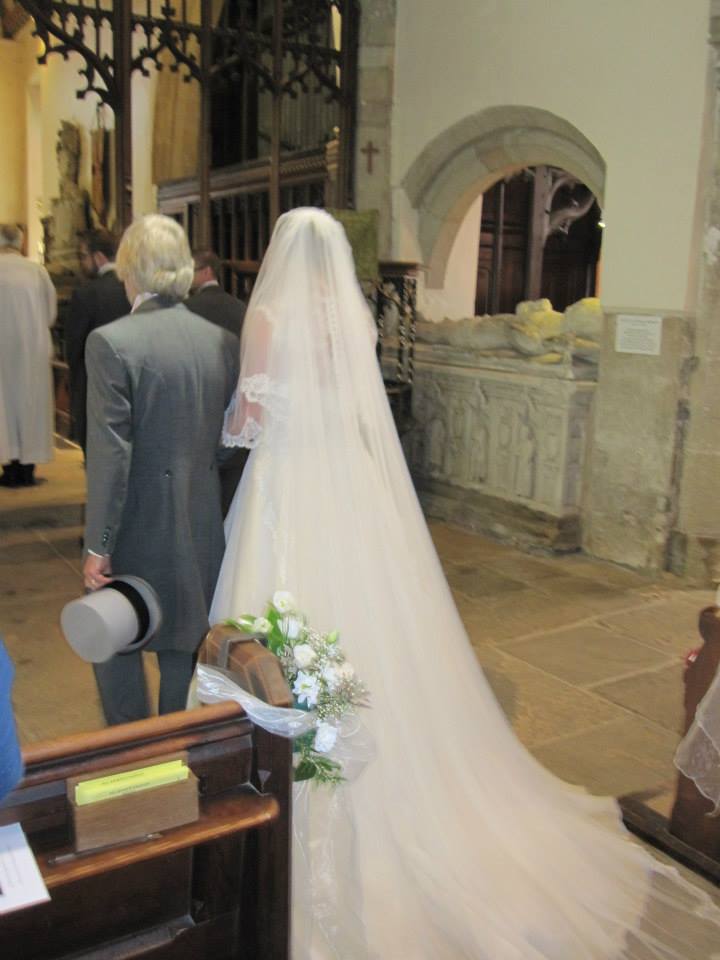 The service was lovely but my favourite bit was that Mads Mum & Dad had written a tune for her which they played during the register signing. So lovely. Ange and Heidi both had quite a big cry but I couldn't stop beaming.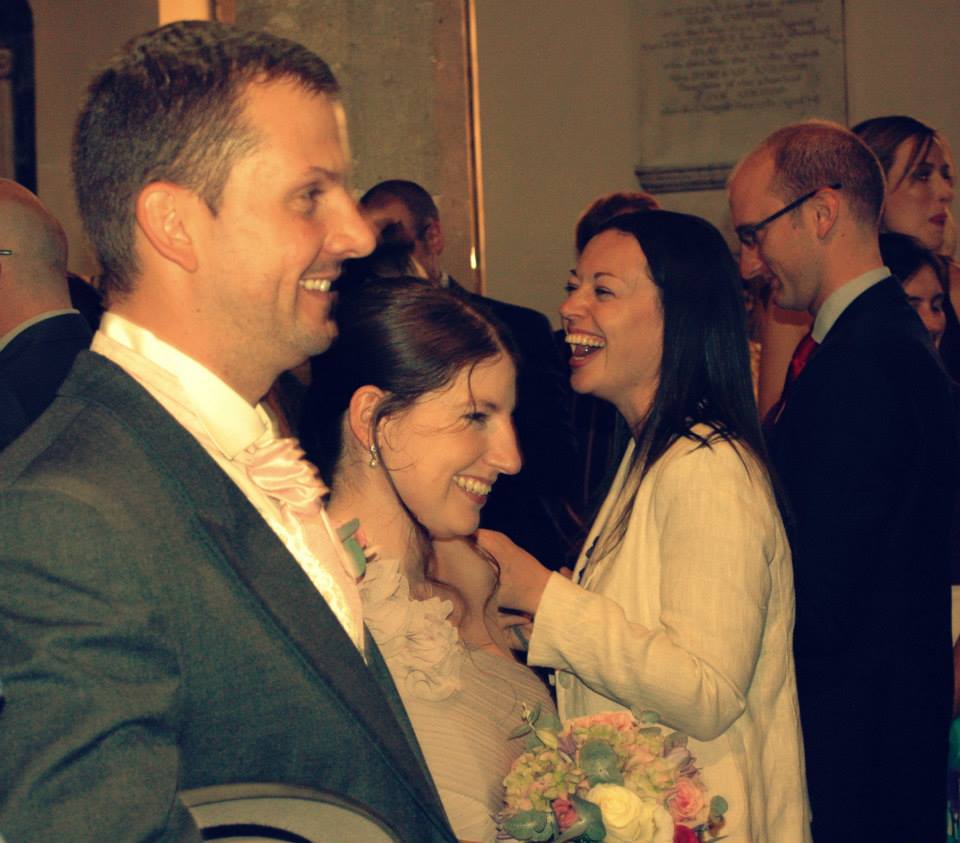 Before you knew it they were Mr and Mrs.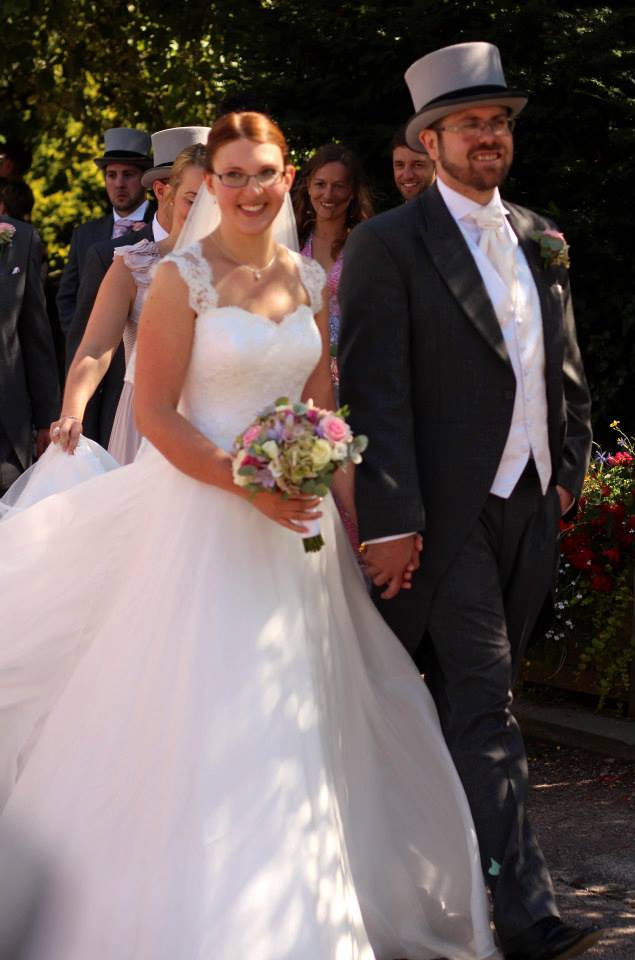 Outside there was confetti waiting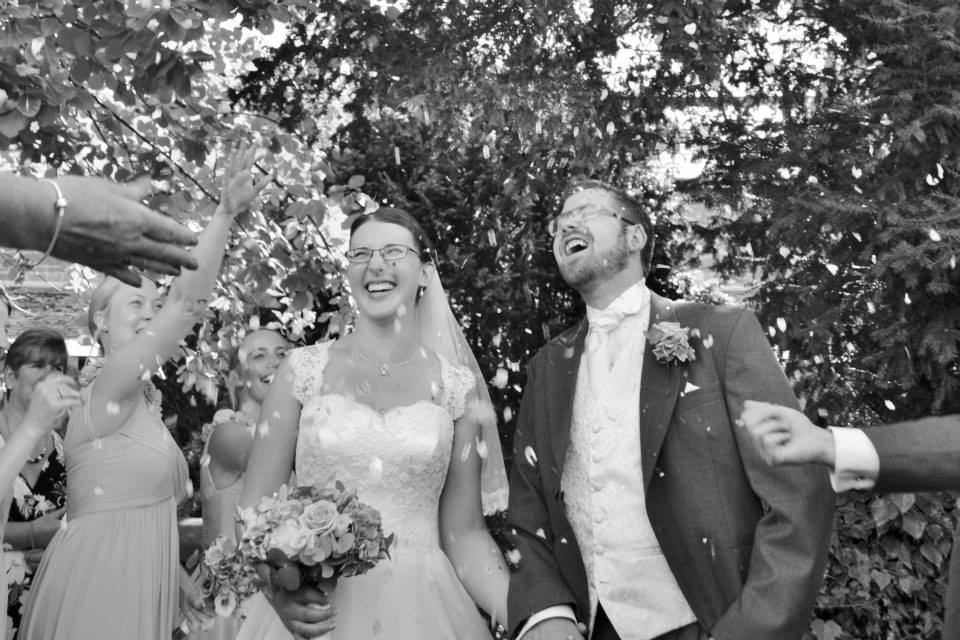 Before the happy couple got taken for some more photos, we had to keep the crowds entertained but we had nothing, (well we had a veil but we decided to go with smiling).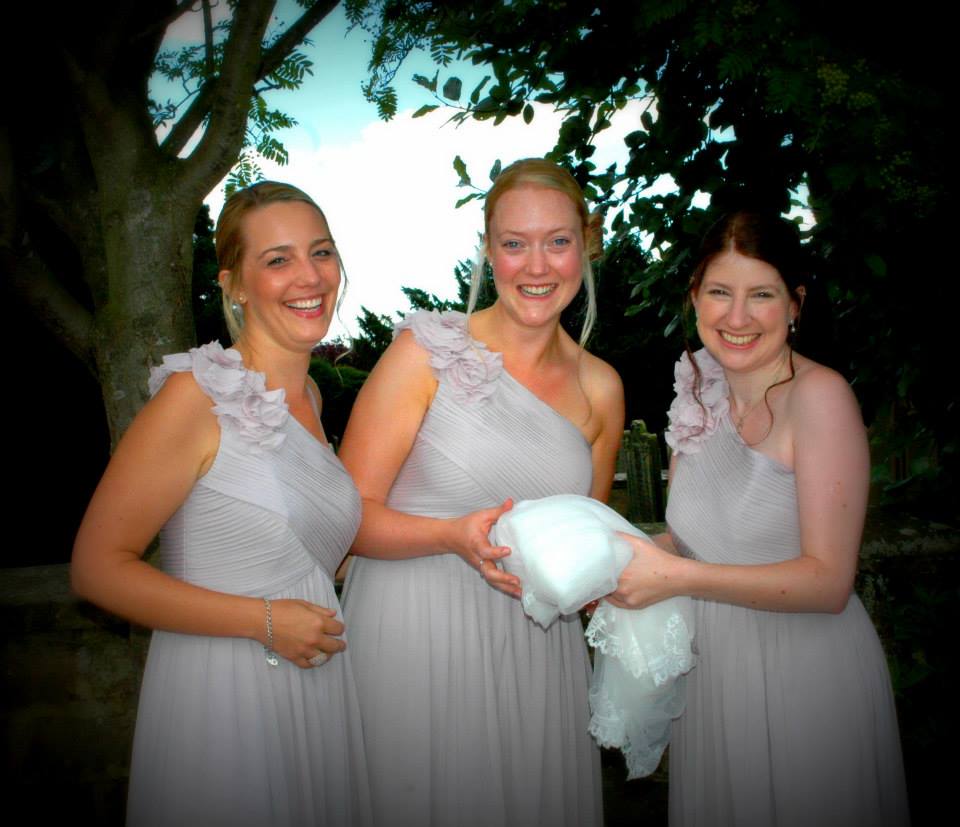 Then it was off to the reception, held at the beautiful Ripley castle.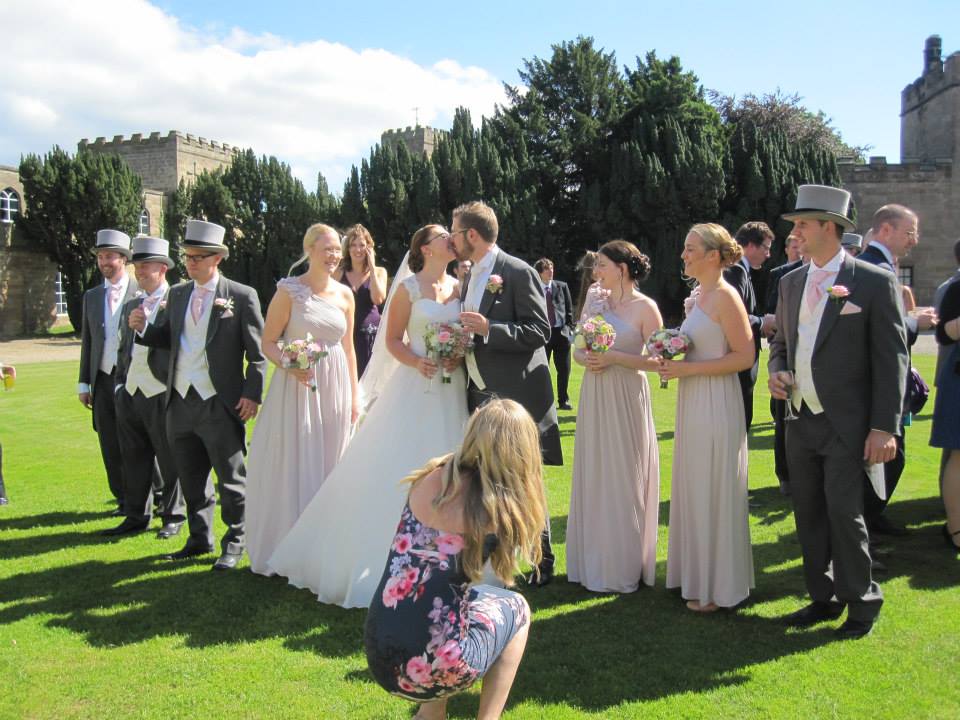 Jonny seemed quite happy that he had scored (he's a massive football fan) and got the girl 🙂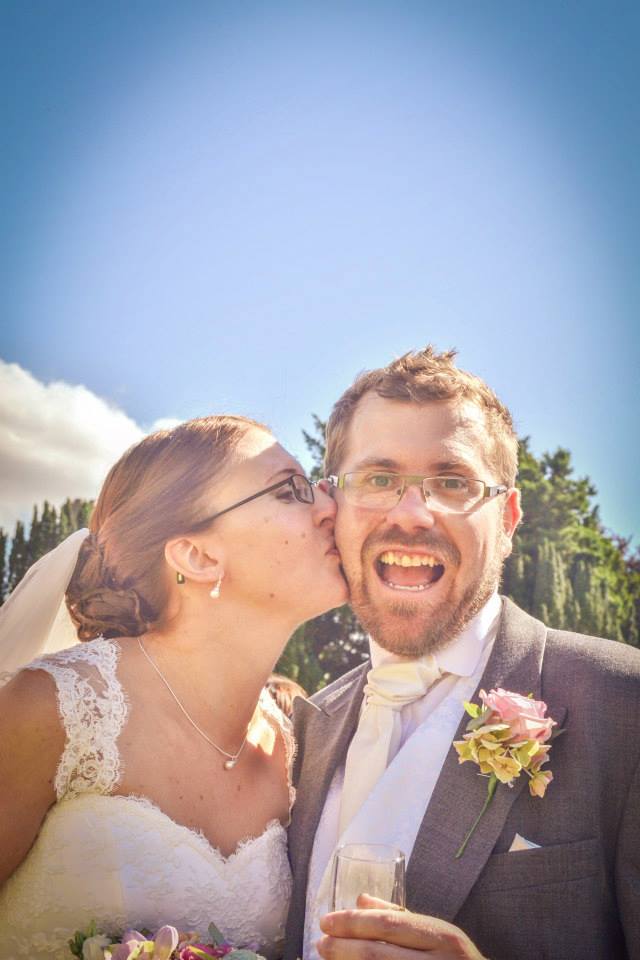 And Maddie quite pleased to have found the gin (that's my girl)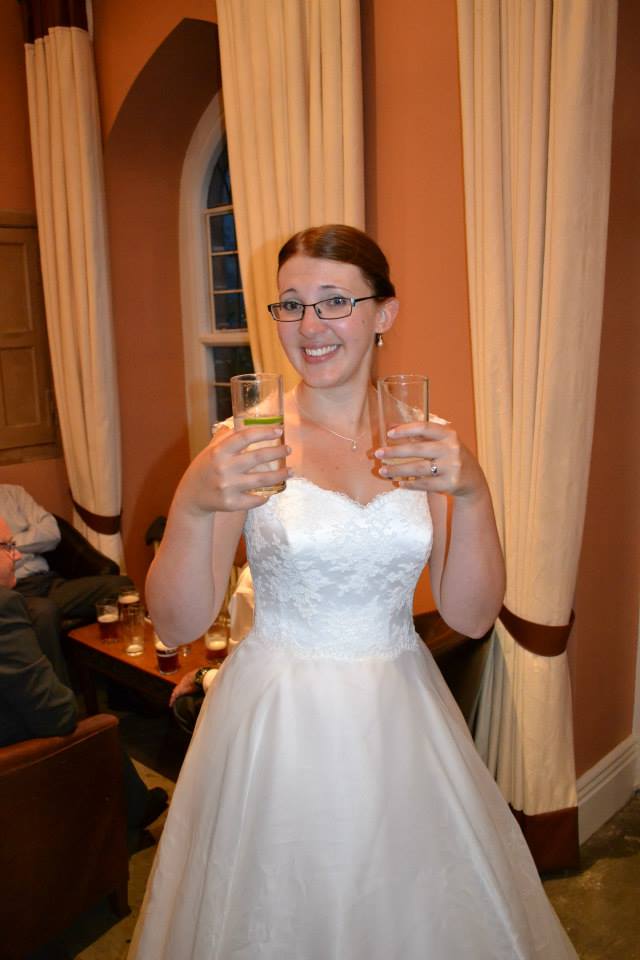 The gin was also lurking in teacups (which is what Katie has in the below photo)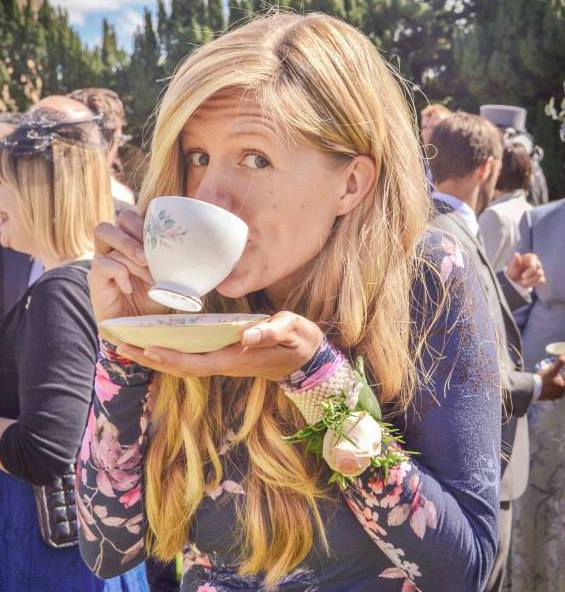 While the bridesmaids stuck mostly to the sparkly stuff.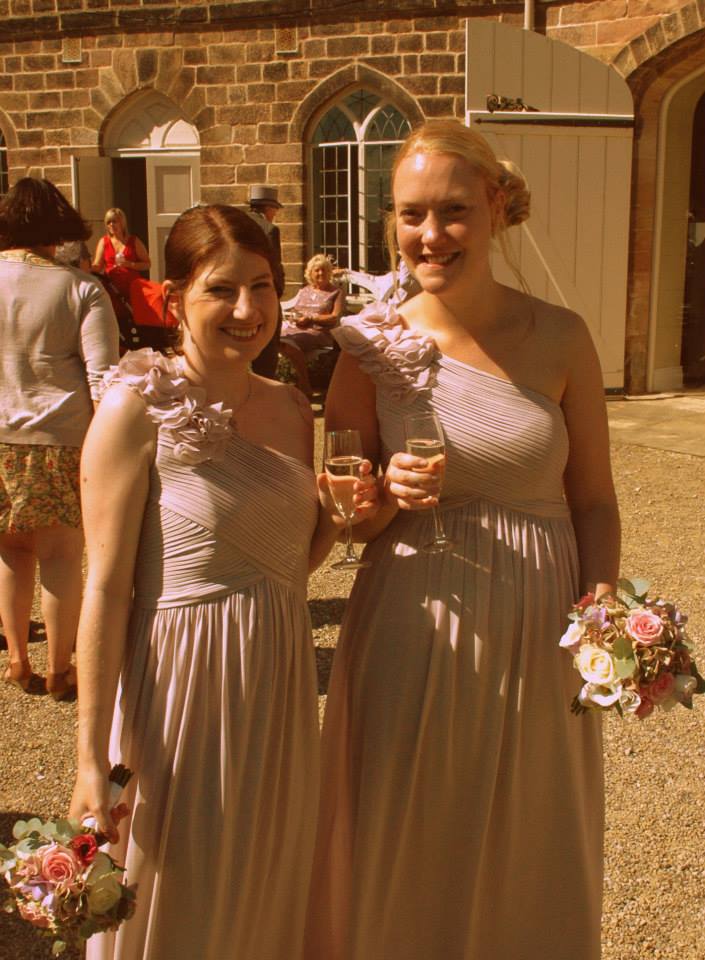 Before reclaiming our better halves.
There was a bit of a gap at this point when an intrepid party of myself, best man Dave, Mads, Jonny and the photographer set off for the lake. The official photographer caught those shots so we look forward to seeing them! Then it was the wedding breakfast. There were birdcages with yet more beautiful flowers in on every table, with ceramic hearts made by Katie (imprinted with lace) and seeds to grow some love.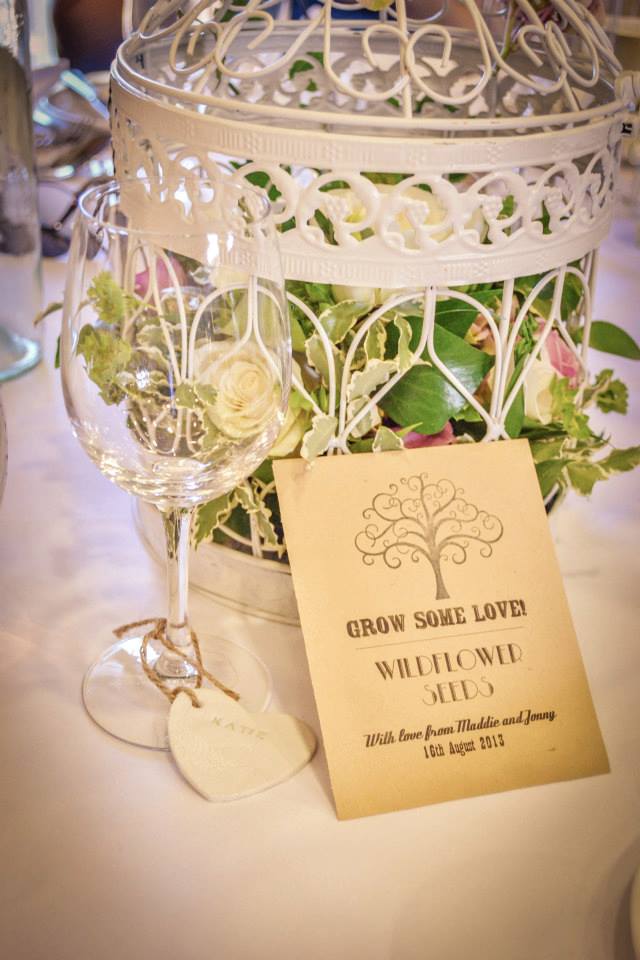 And on to the speeches. Dave the best man did a really good speech as did Jonny but they were at a massive disadvantage as Maddie's dad had a secret weapon…a Ukelele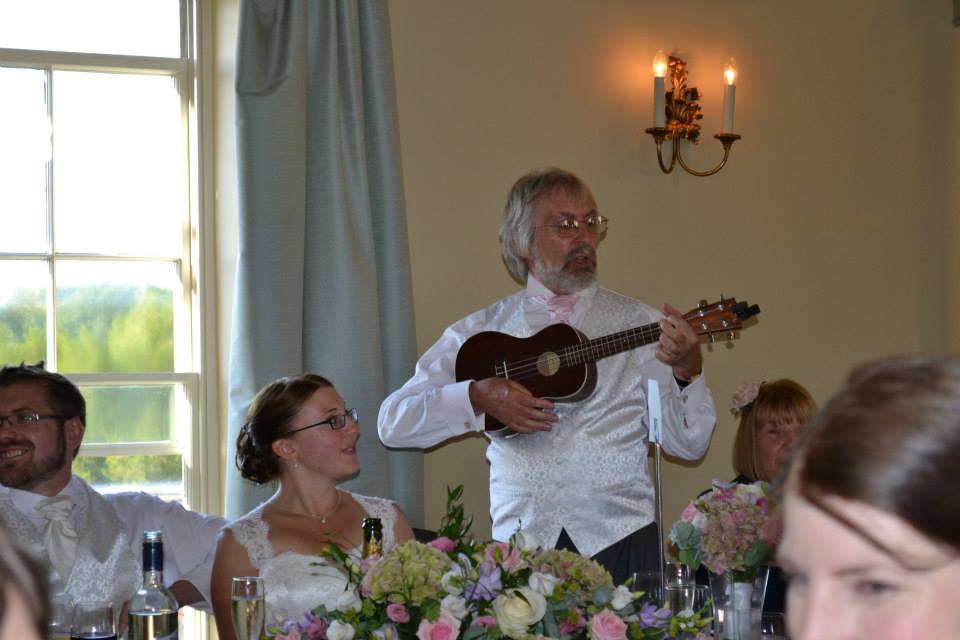 And he wasn't afraid to use it! So after we had scoffed the frankly amazing food it was on to that fine art, the dancing. Maddie and Jonny kicked things off in the traditional manner.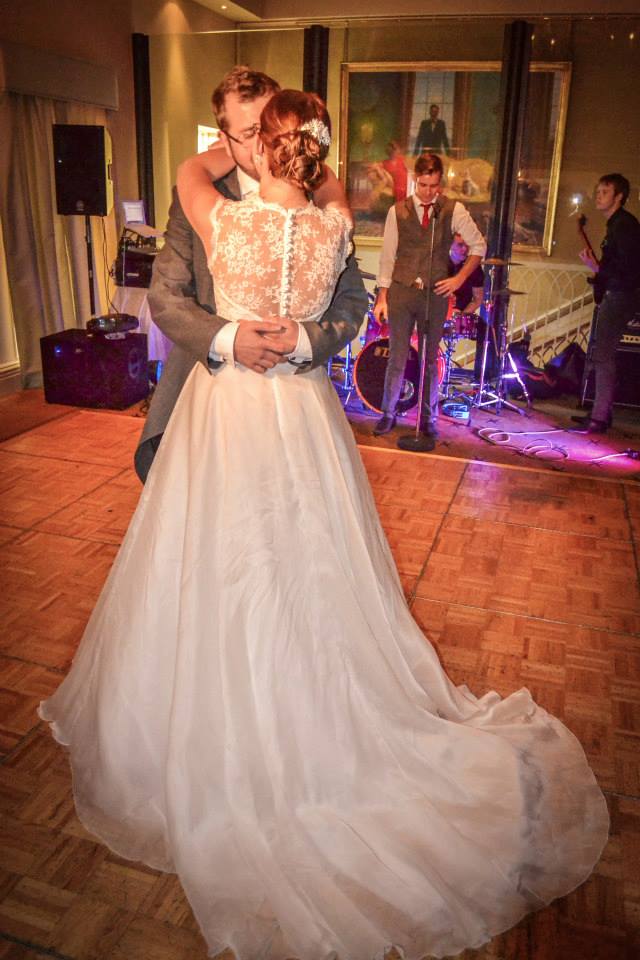 Yet again I must point out the amazing wedding dress, it was like it was made for her! The mob soon joined them on the dancefloor 🙂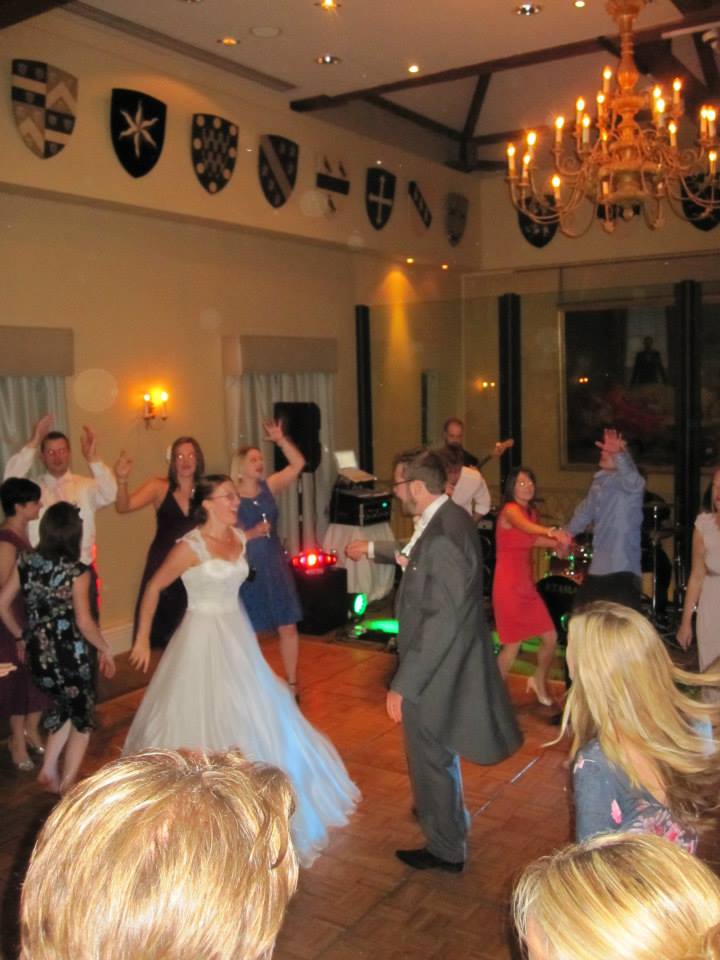 Then the cutting of the cake (with a sword!)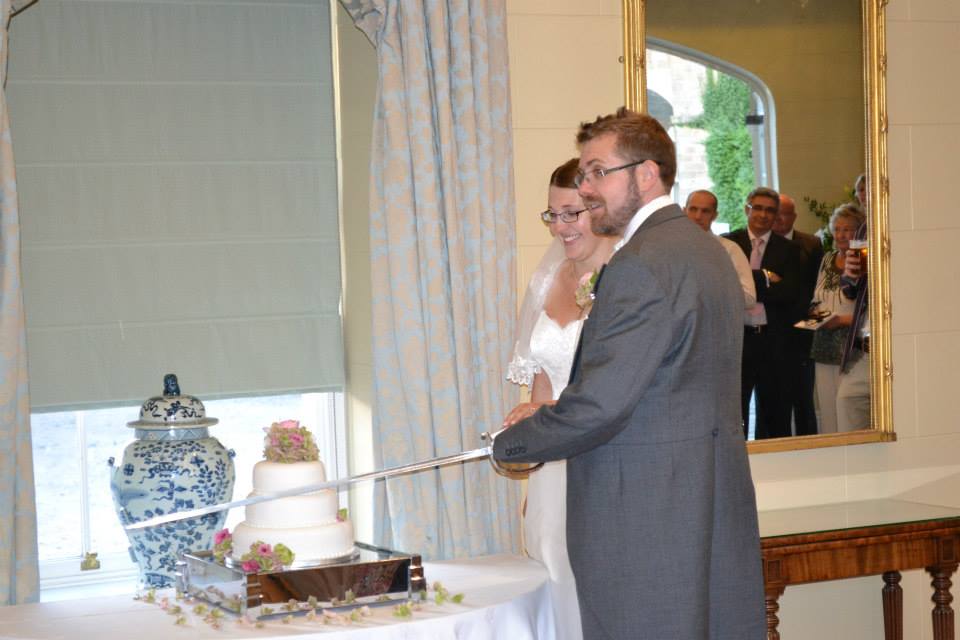 Then it was back to the dancefloor for some late night boogie. So all that is left is to say a massive congratulations to the happy couple (who are currently on honeymoon, somewhere on Machu Pichu in Peru) and thank you so much for letting us be part of your special day, we are so happy that you found each other.