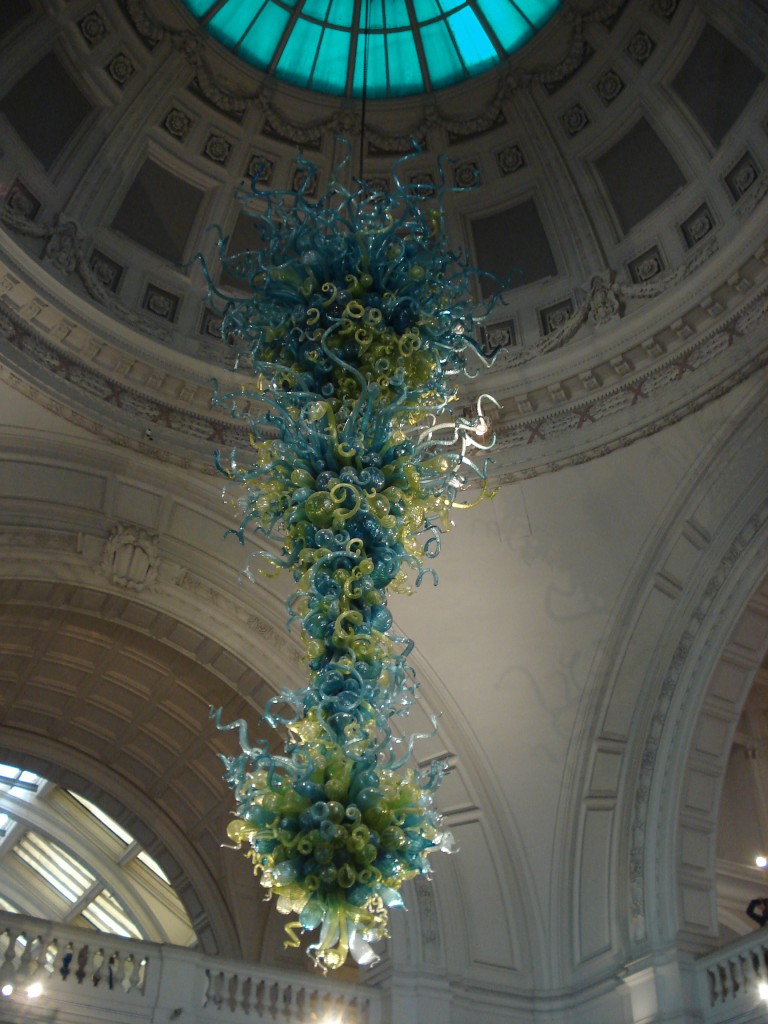 This weekend we headed to London to catch up with Alex and Victoria.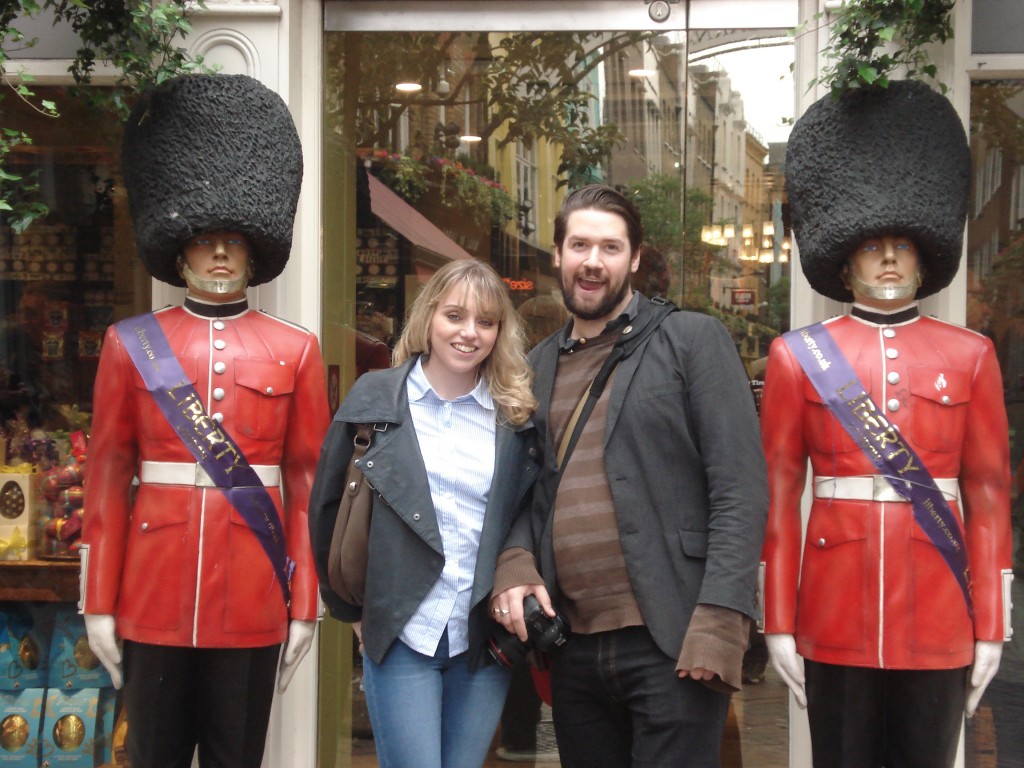 First up we toured the many wonders of the Victoria and Albert Museum.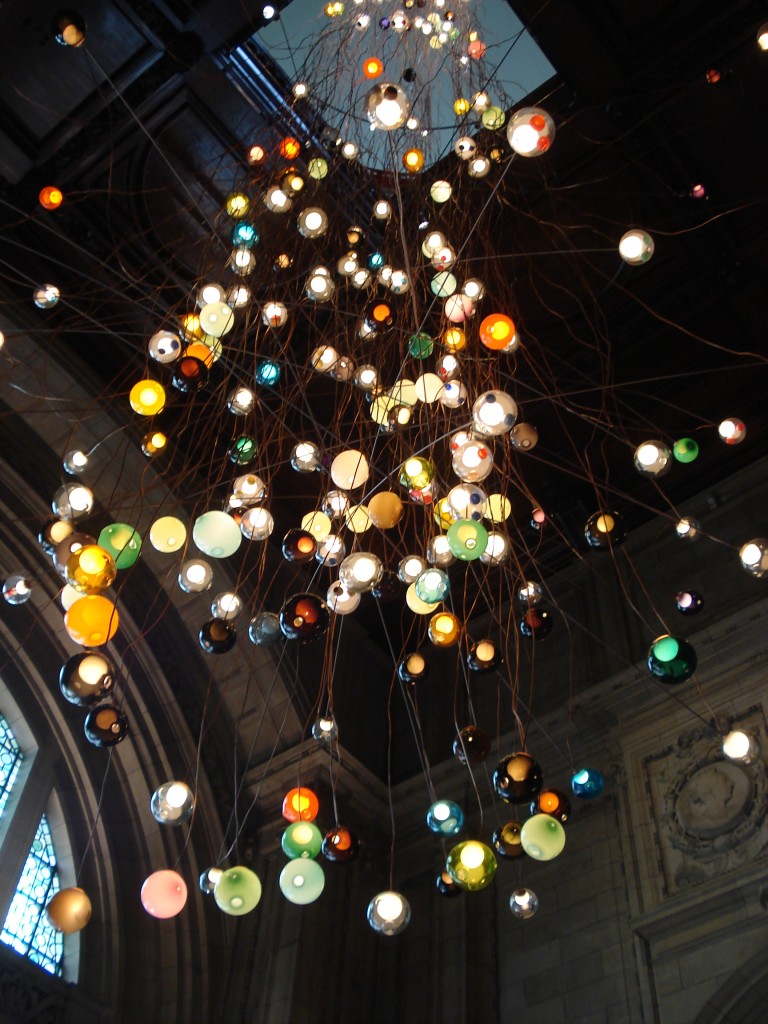 The above (and pic at the top of this post) were two beautiful but very unusual chandeliers positioned in the entryway to the museum itself.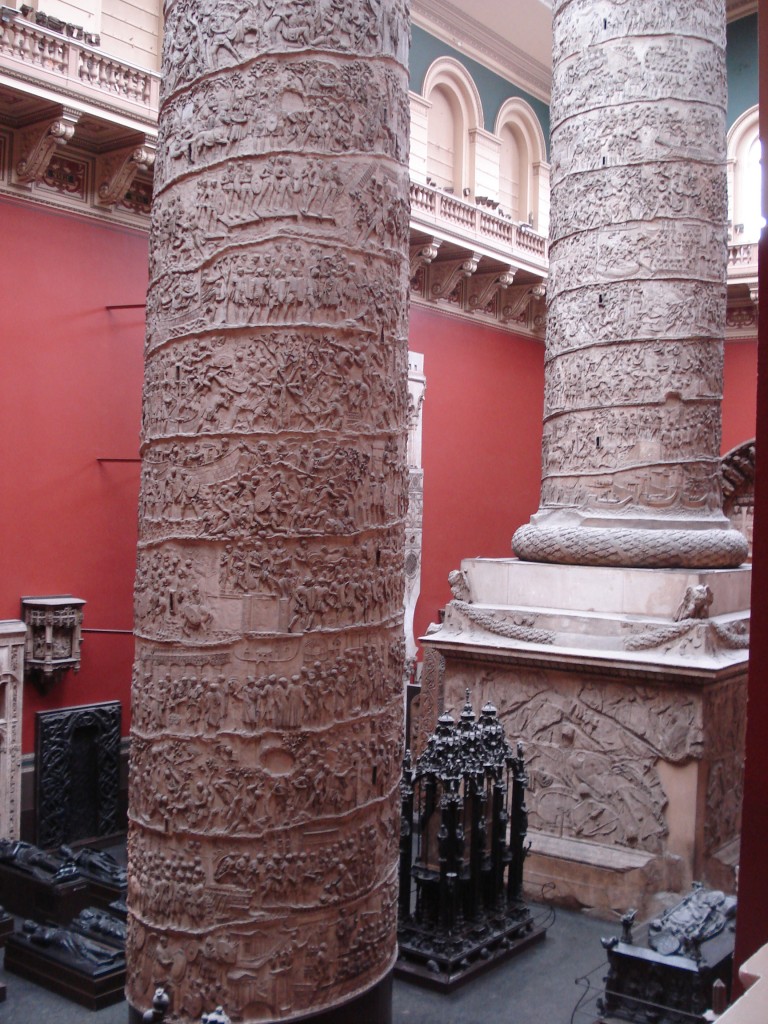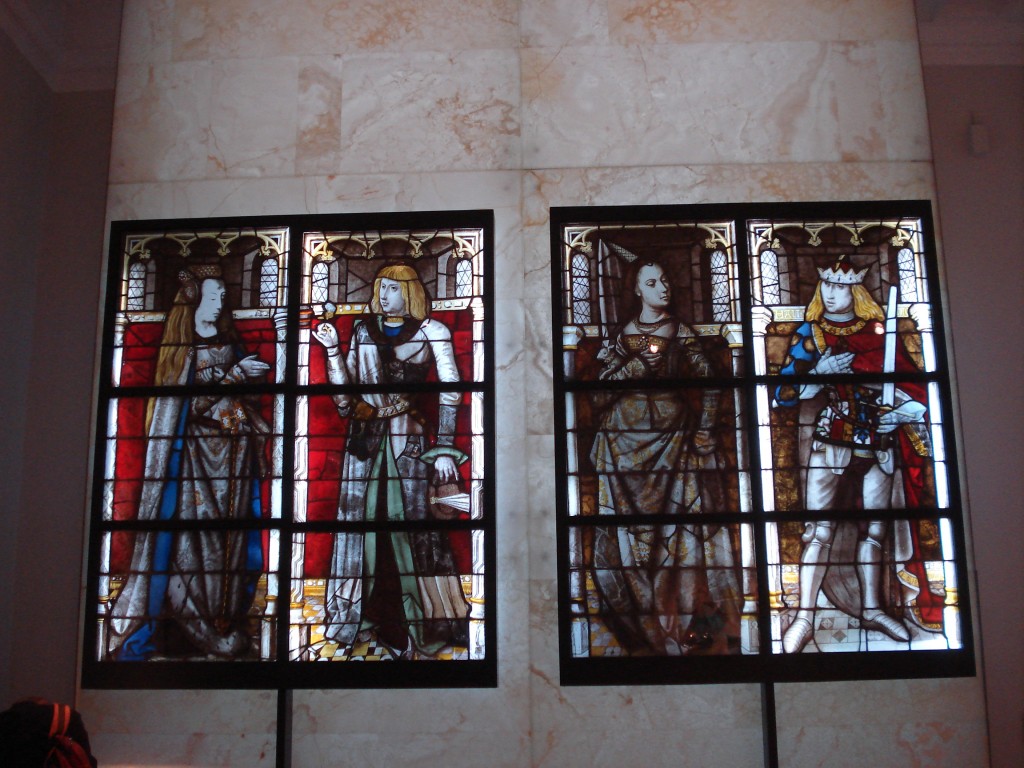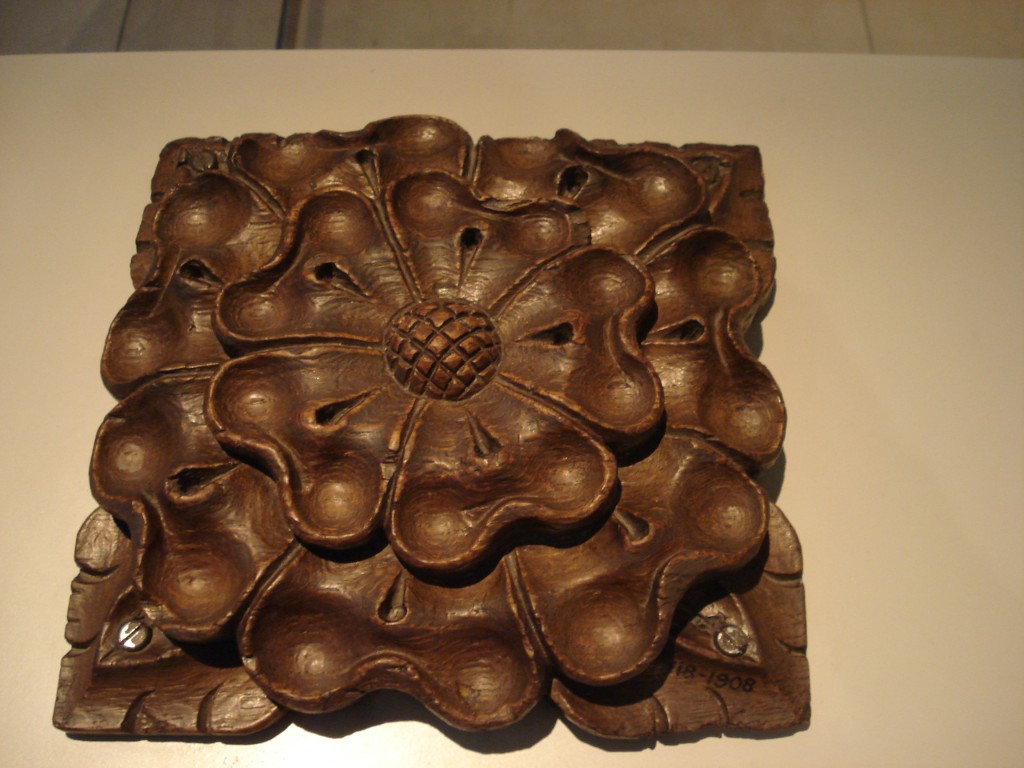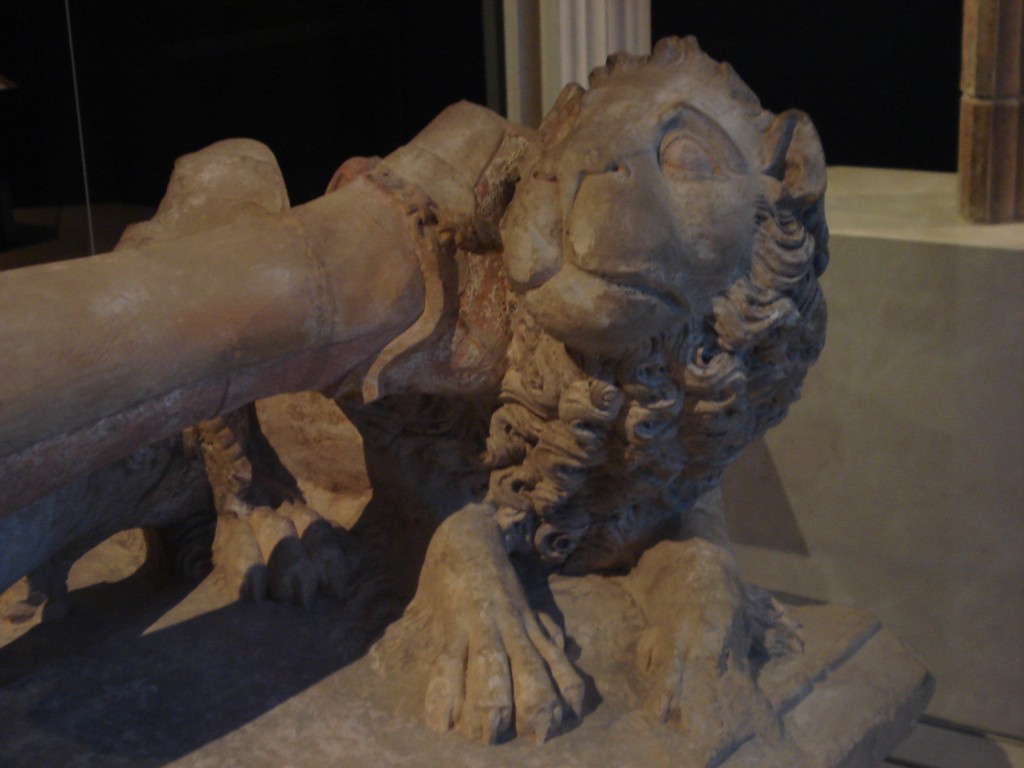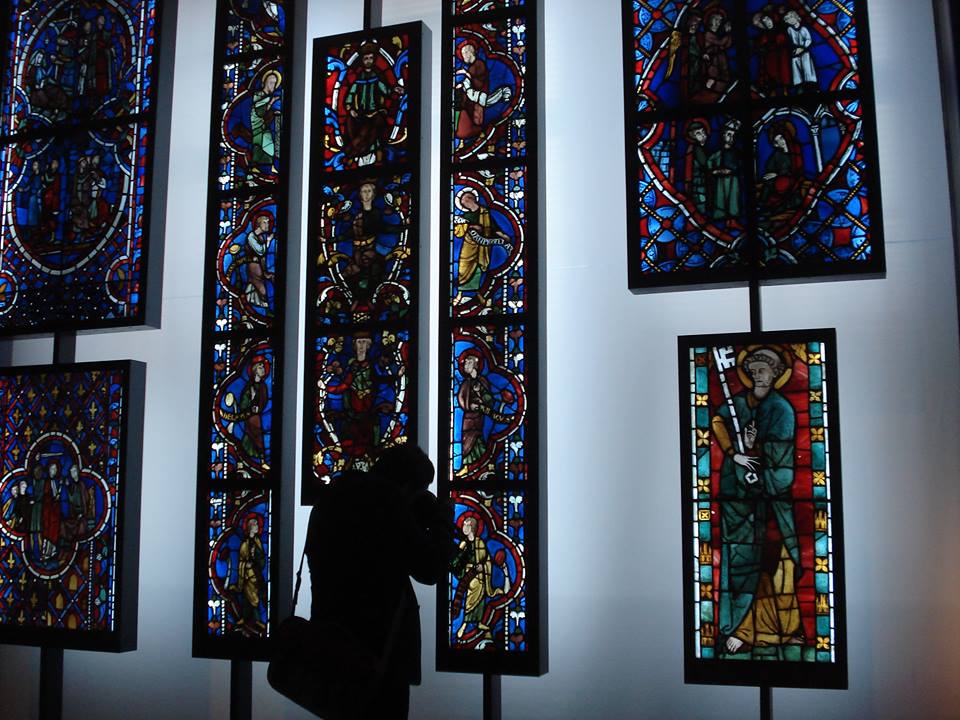 We had some fun in the medieval section before seeking out the theatre and fashion collections. First up in theatre I gasped in delight as we turned the corner to view a full size Joey puppet from the stage musical War Horse (you may remeber I'm currently participating in the puppet challenge, Joey was a work on a very different scale and was mesmerising to look at). There is more info on how he was made on the Warhorse website here. From my observation the main body seemed to be overlaid by bent cain with wicker filling in the gaps between (they had a film showing him in action on the stage and due to some very skillful manipulation he really did look just like a real horse).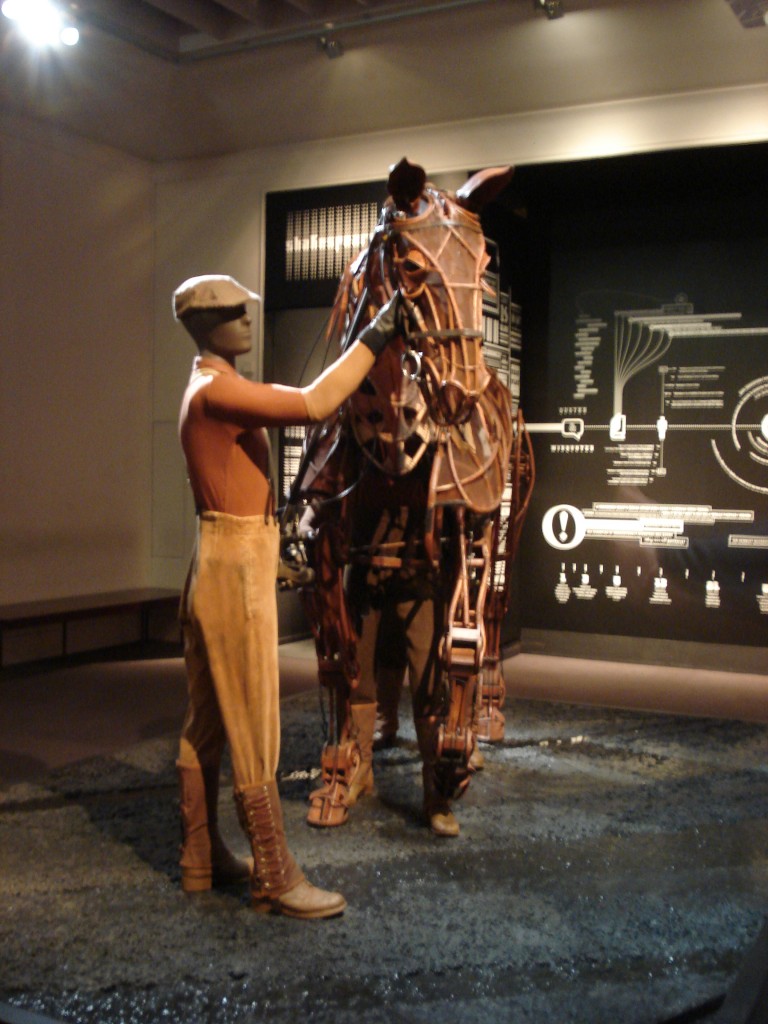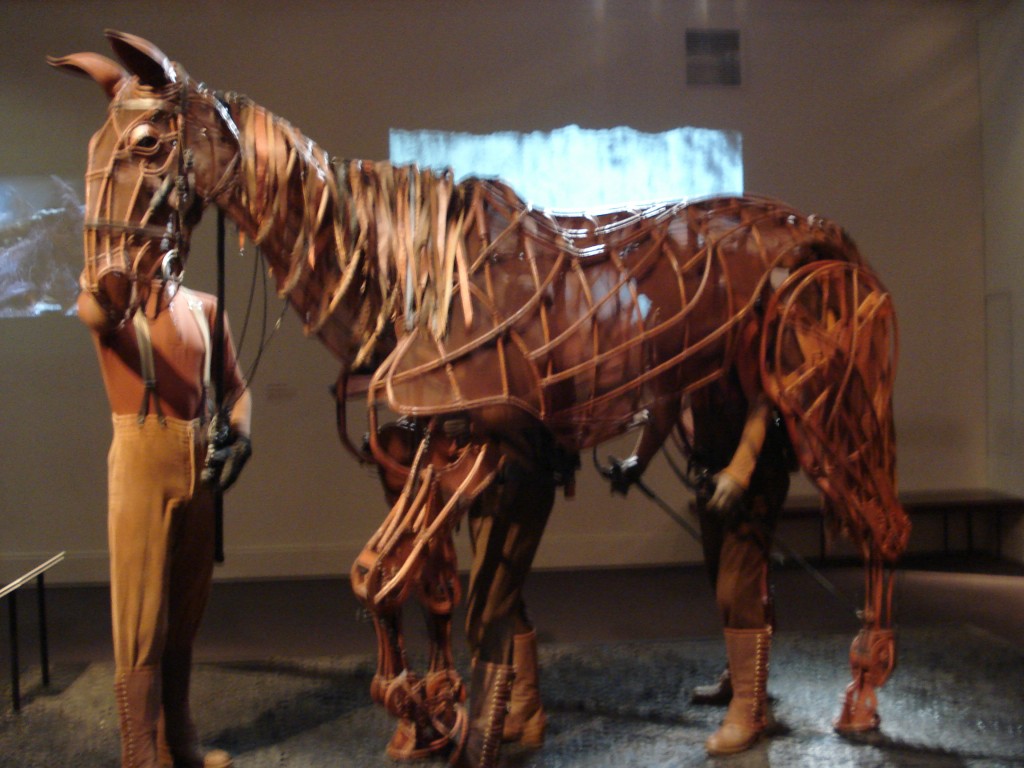 There were also some really lovely costumes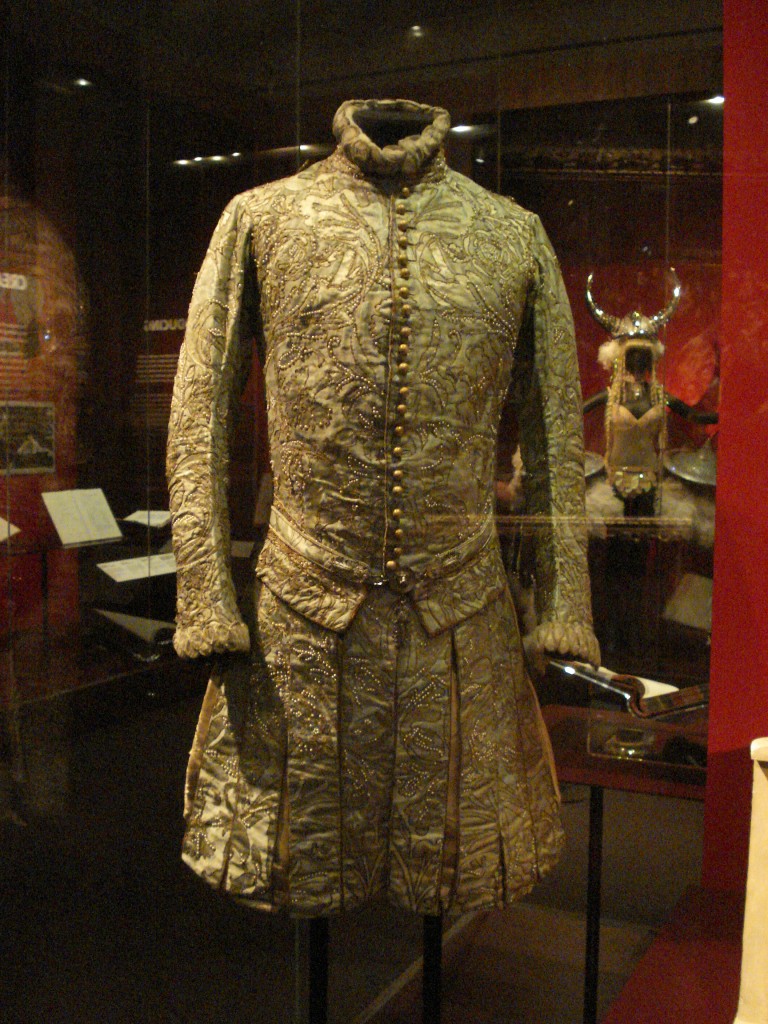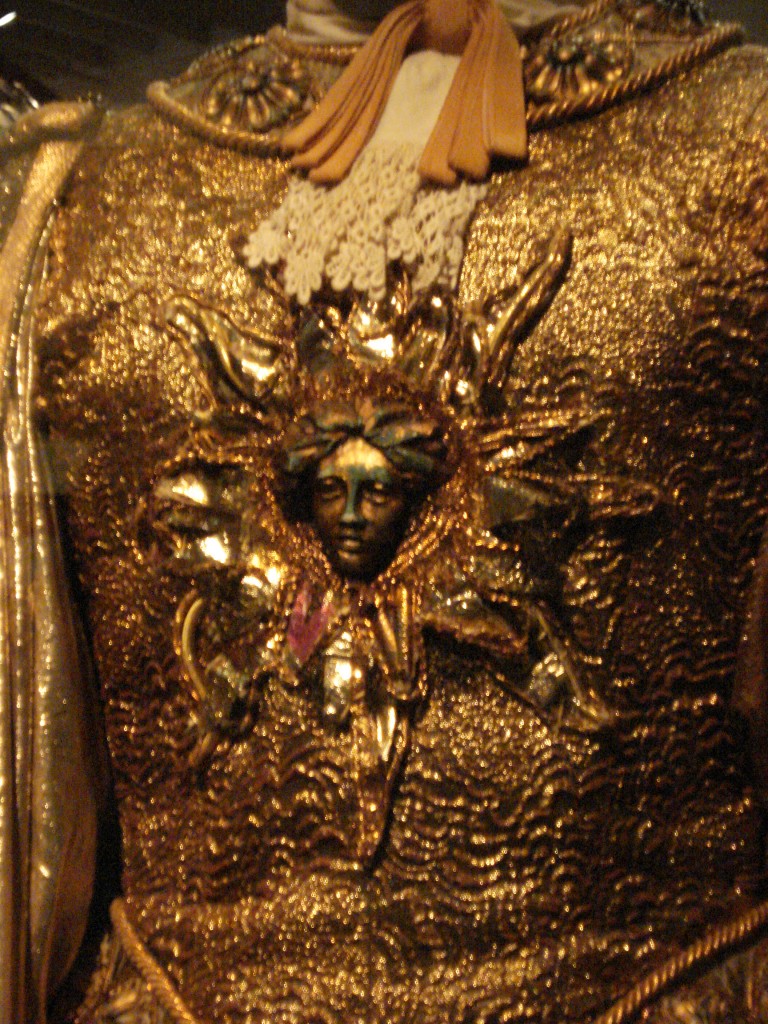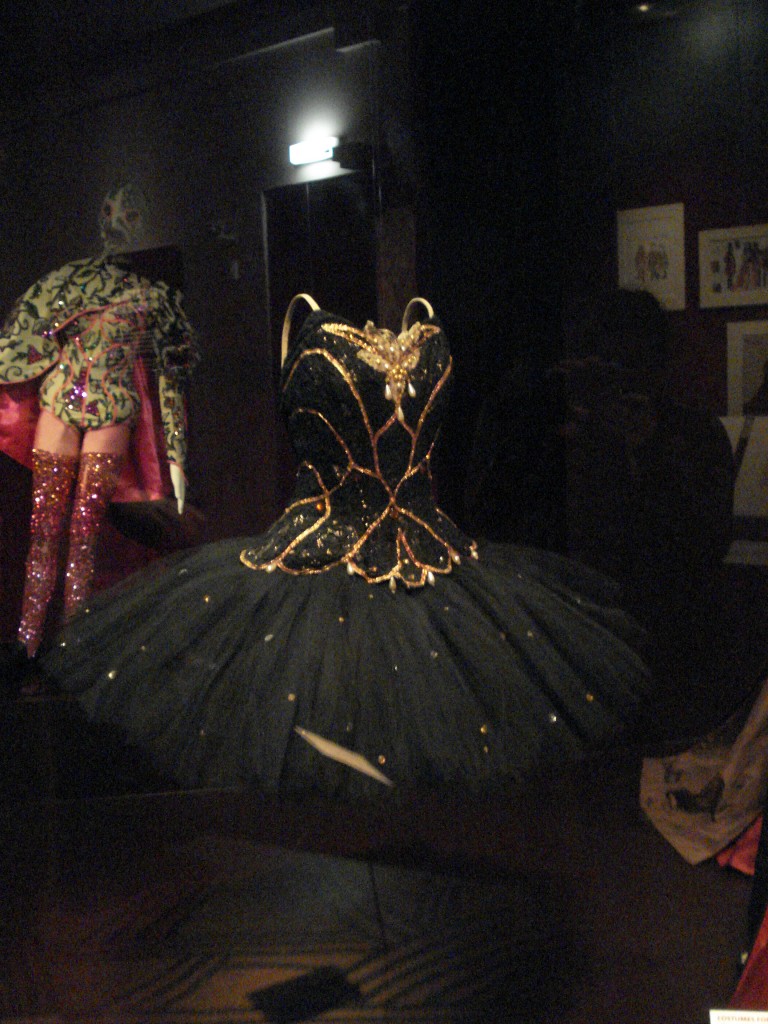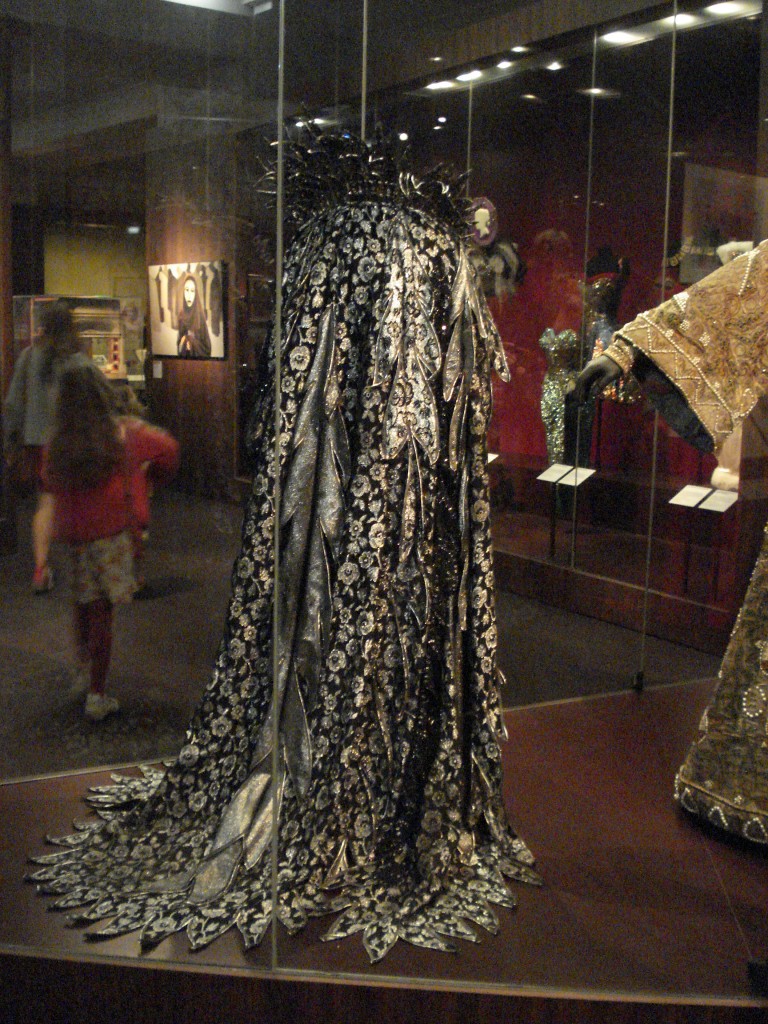 With some more modern gems displayed alongside
The costumes from the West end performance of the Lion King (with added Jam)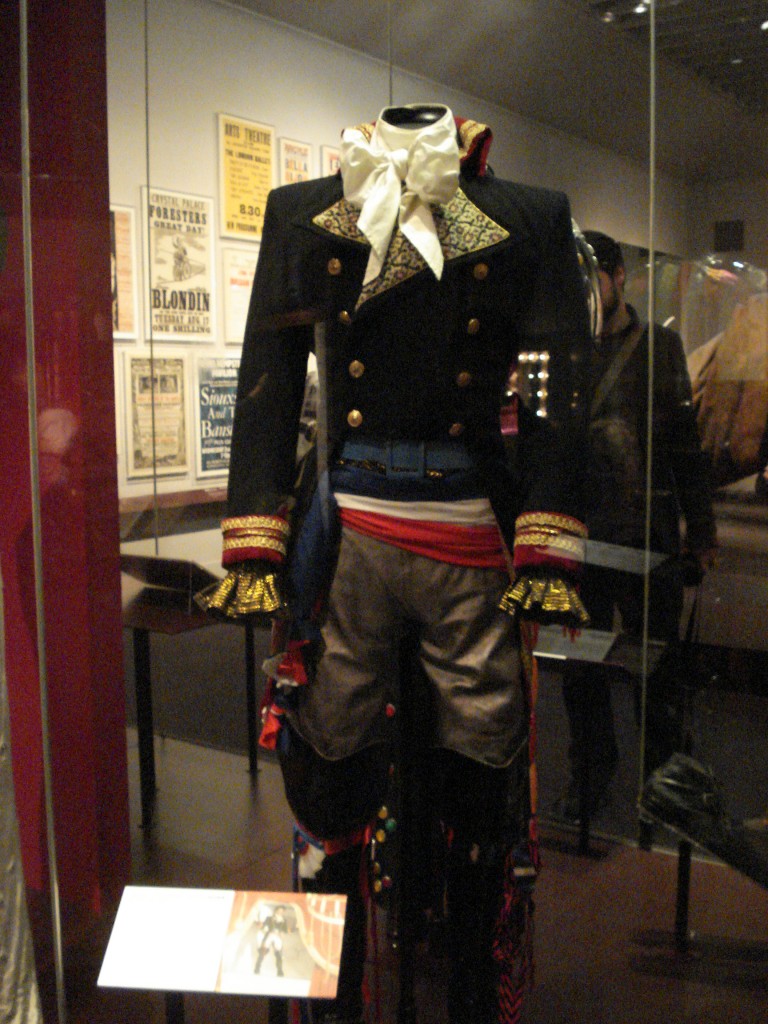 surely needing not much introduction, Adam Ant – Prince Charming
Speaking of which there was also the chance to try some dressing up yourself (had to be done even though the pirate jacket I took a fancy to was WAAAAYYY too big).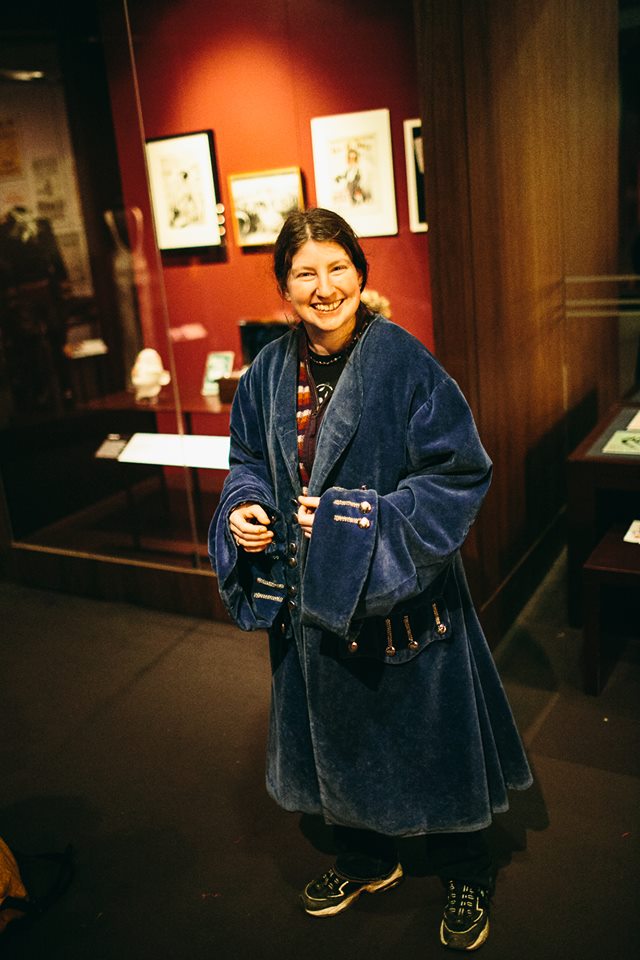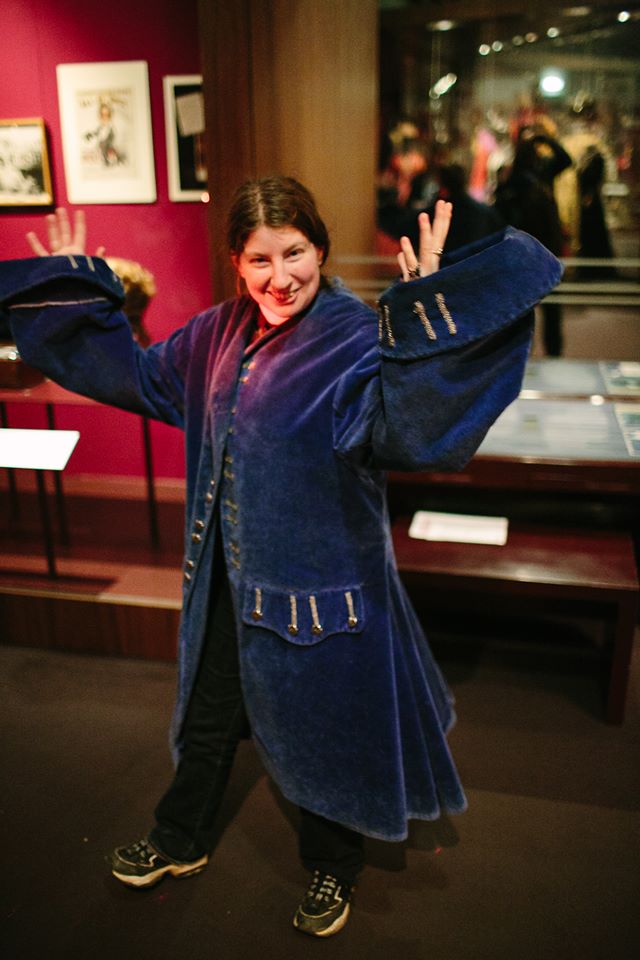 The final wonders of the theatre section were some beautiful small scale set plans (the one here is from a ballet performance of Swan Lake)
 And the puppet section.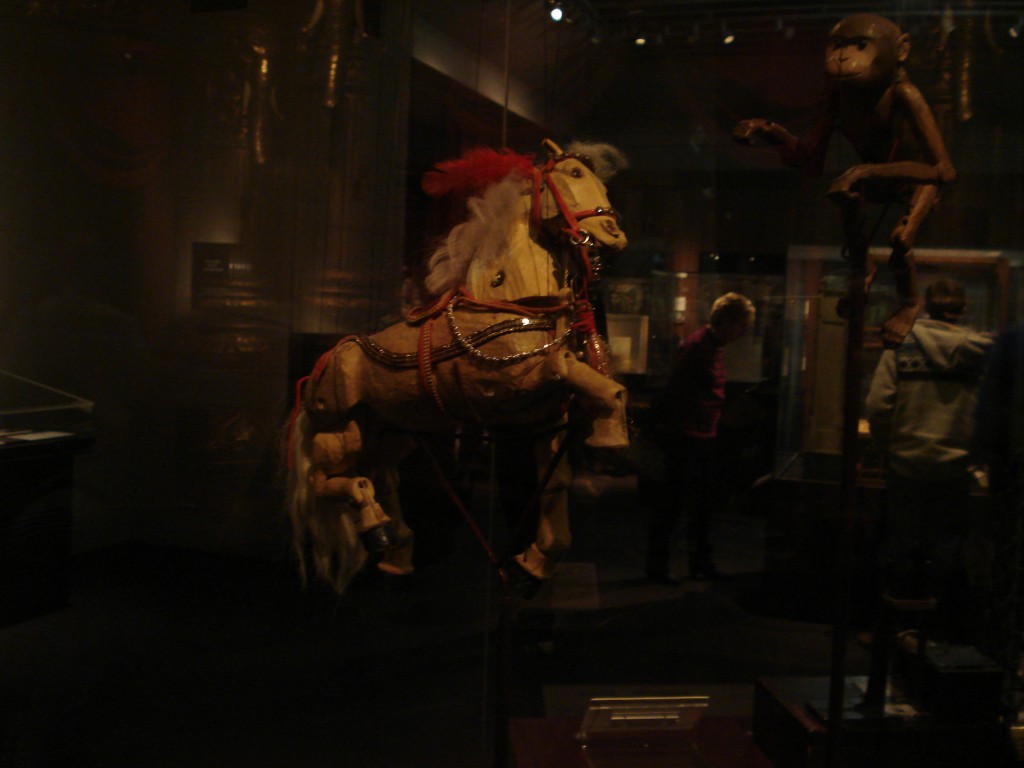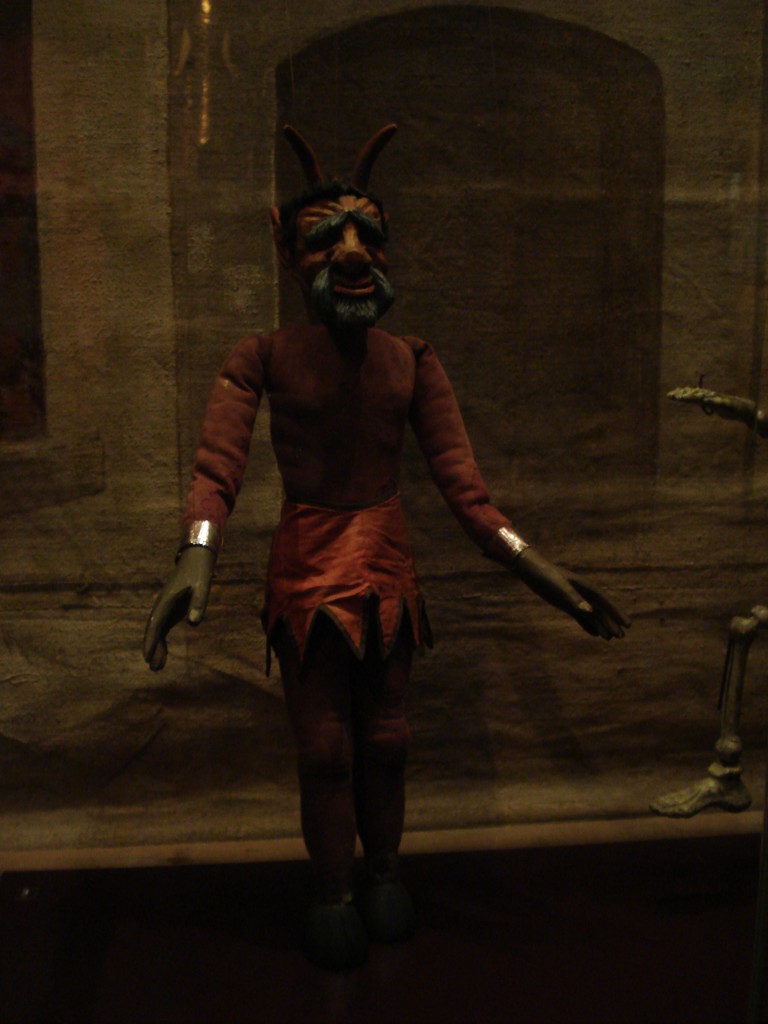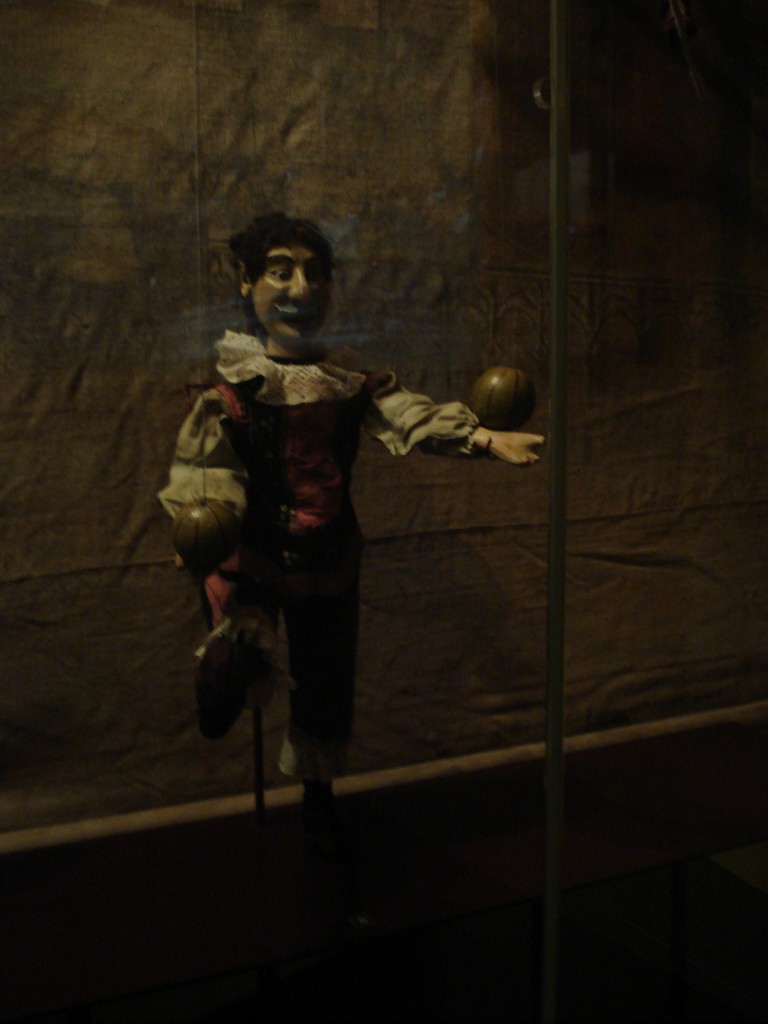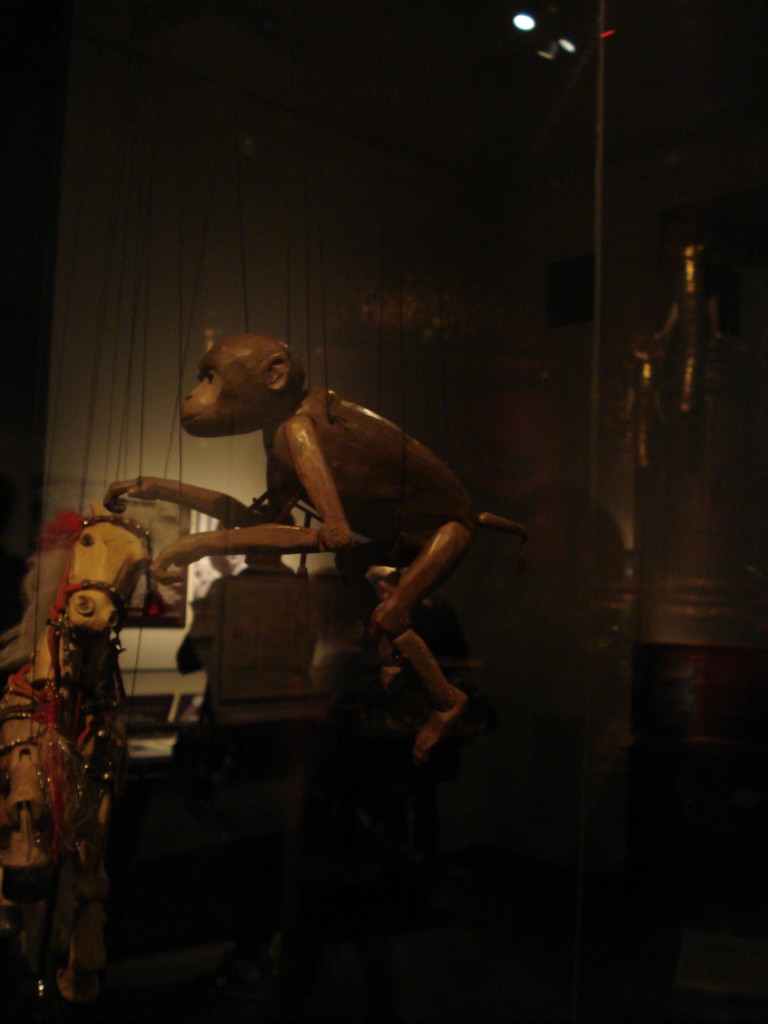 You would have thought that was enough culture for one day and indeed I confess we had pretty much reached breaking point. A cup of reviving tea was needed, after we had tea we went to leave but unfortunately I spotted the fashion collection which I seem to have missed on all previous visits. It would have been criminal not to have a look…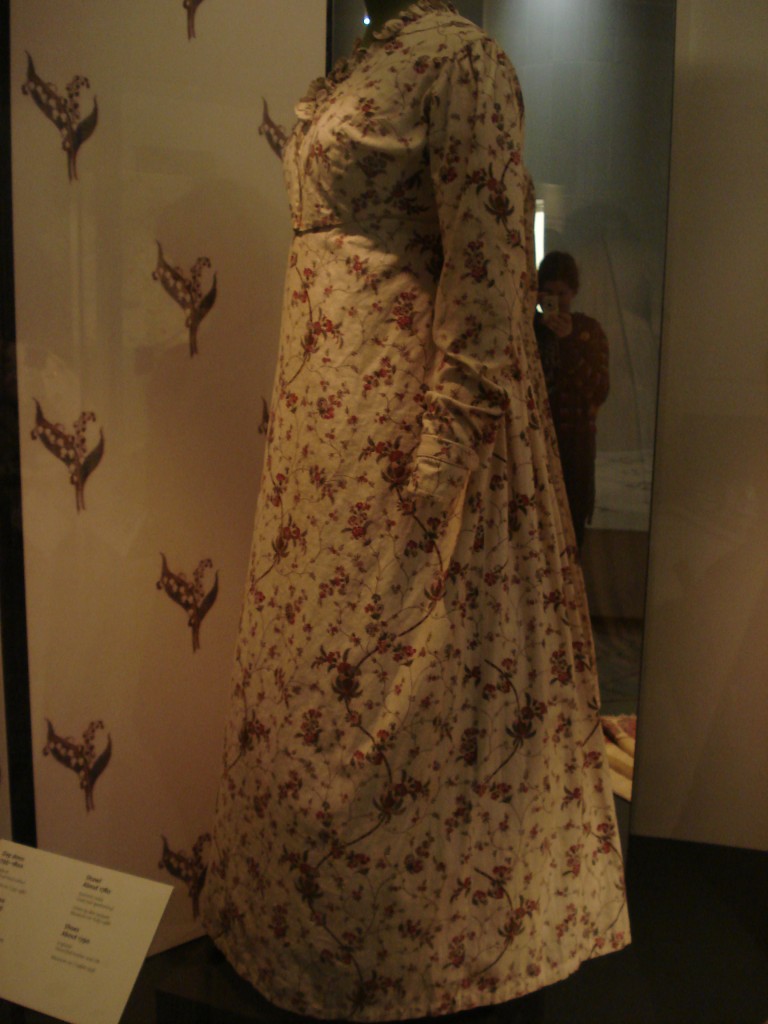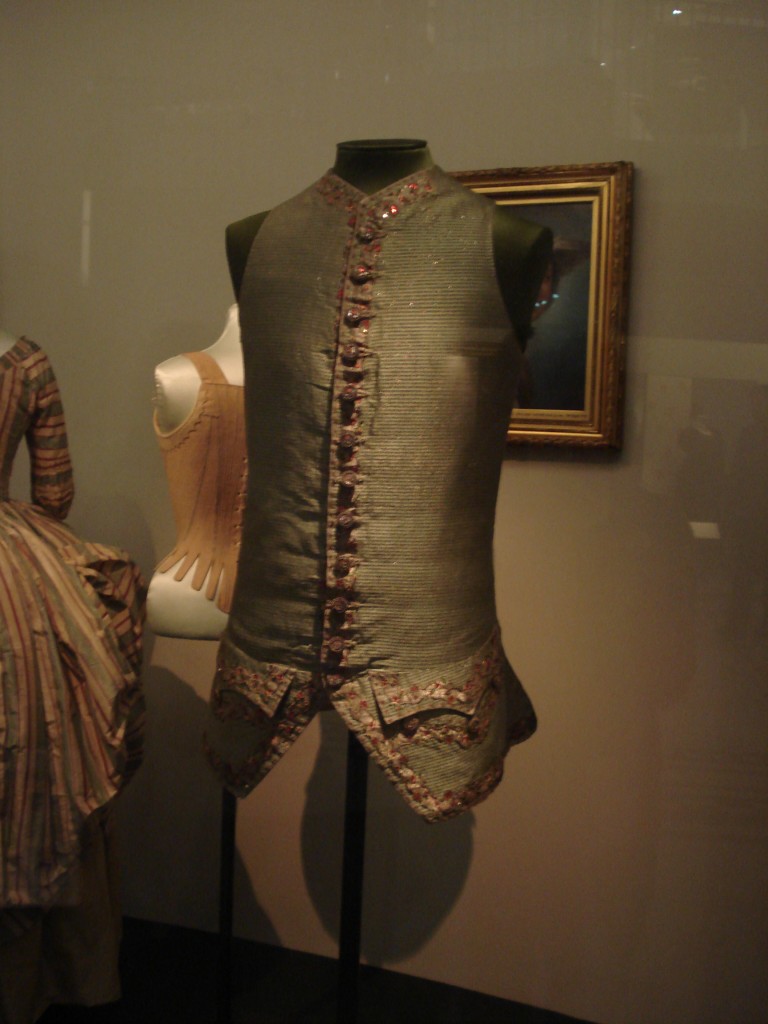 The final dress in the collection had to be one of my favourites, you could dust the floor, walls and clear guests from rooms by wearing it.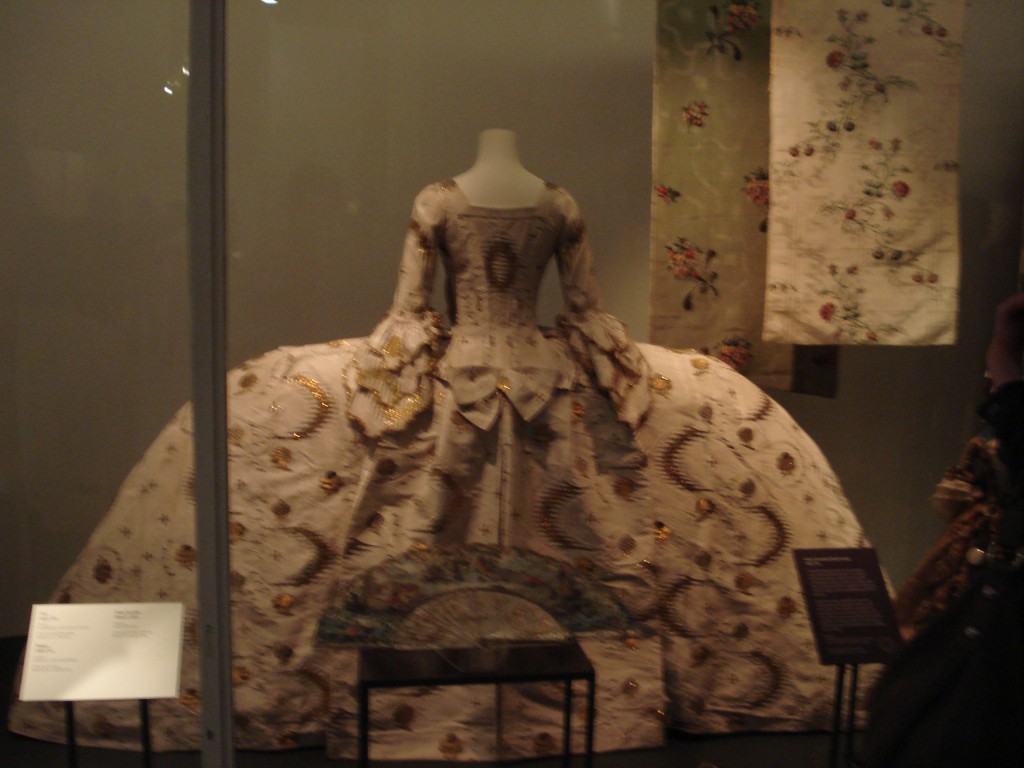 Fabulous. After the V&A there was just time to grab a bite in Yo Sushi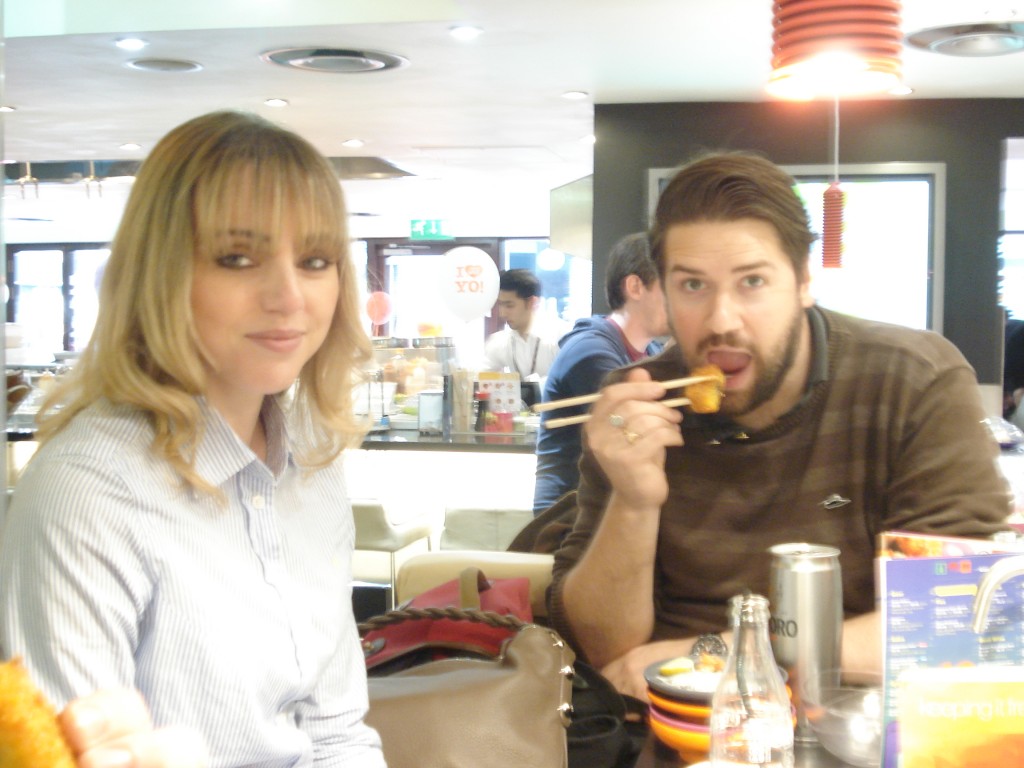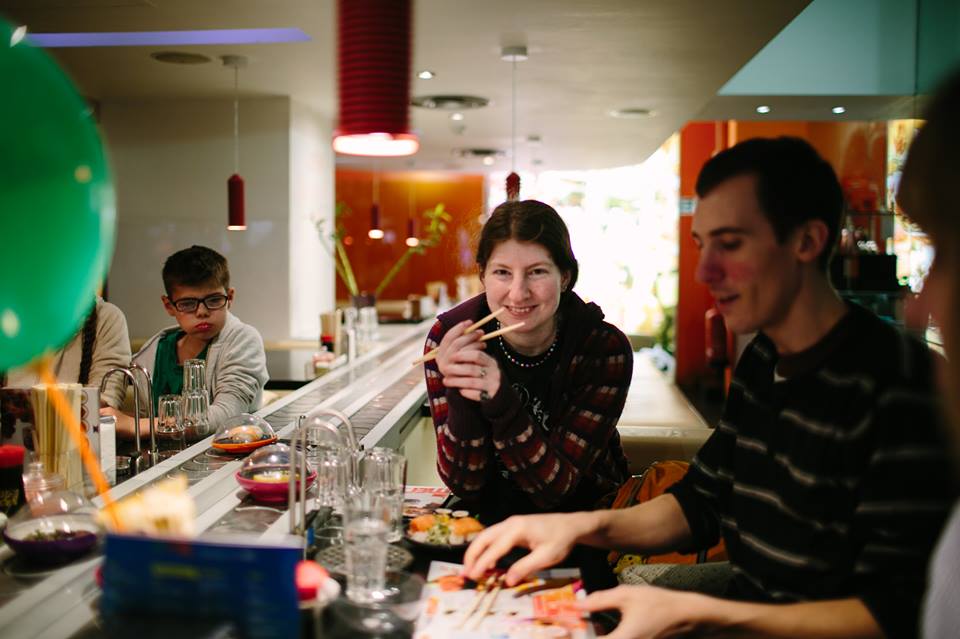 And for a most delicious Champagne cocktail.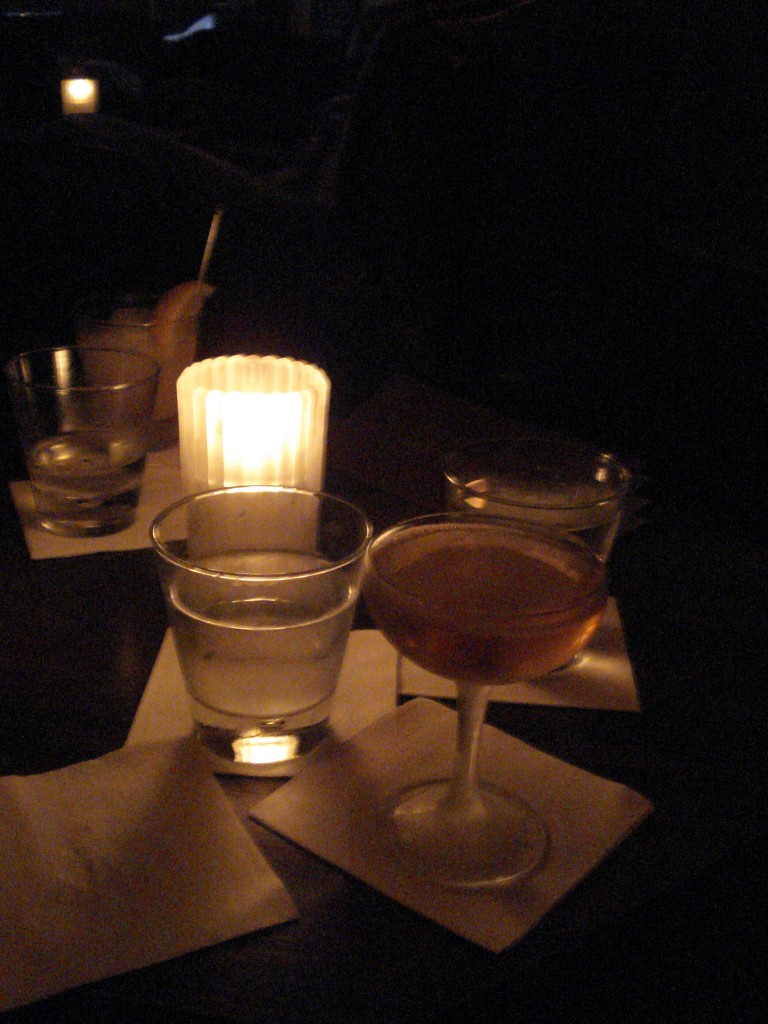 Thanks for a brilliant day out & lovely to see you both Alex & Victoria!