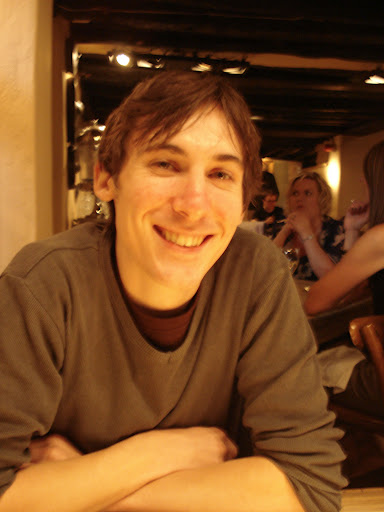 So this weekend after one and a half years of dating along the A34 (Jam lived in Newbury while I frequented the substantially more awesome Oxfordshire) Jam finally moved in with me!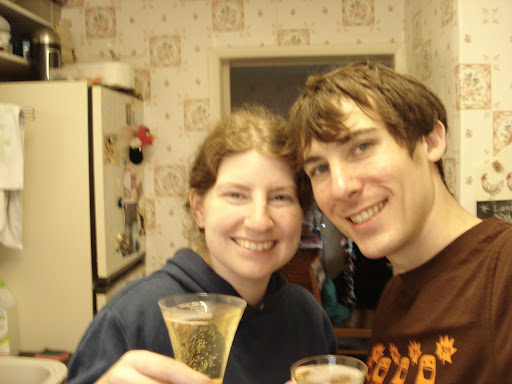 This did mean a sad farewell to Dave the housemate (also known as Gravy Davey, photographer, friend of Mabel, eater of lime Doritos and master of the late night 80's revival) but he had decided to move back to the wirral to be with his family, so Jam moved in.
 We had a slight disagreement on the first night (read quite a large blazing row) as Jam wanted his own room, in which to hang fairy lights, store his computer and hang up semi nudy pictures of a certain miss Minogue. While I originally tried to put my foot down against this 'man cave' it would appear I have new given in… Here are a few of the awesome cards we received from friends & family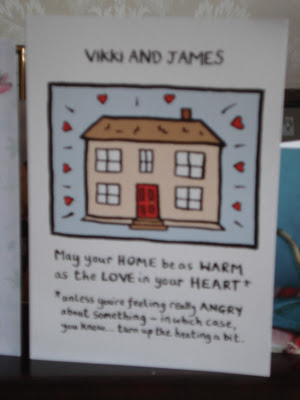 From our friends Nick & Beth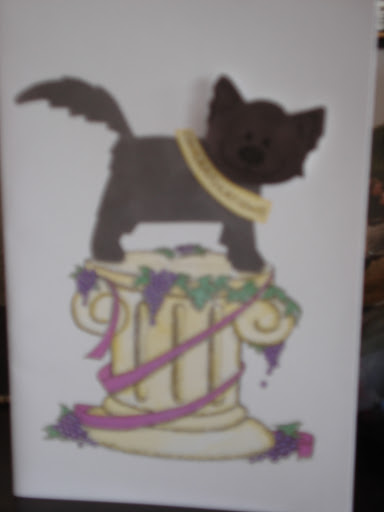 From mum & dad, witchcat on a plinth!