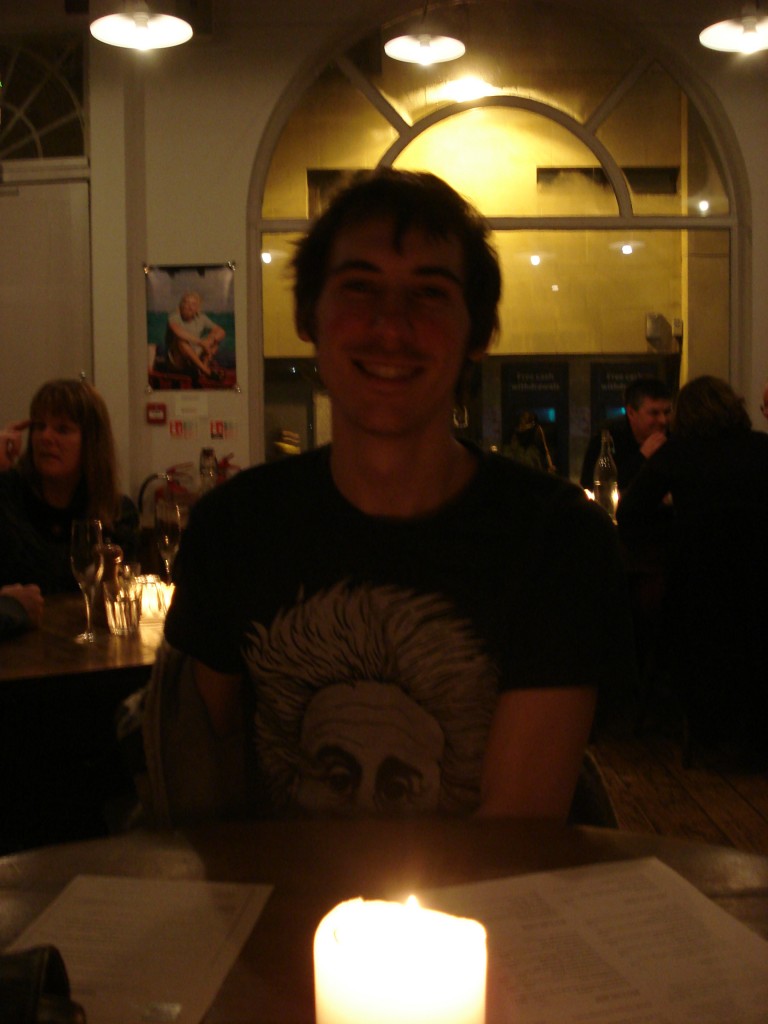 So Yesterday on a very cold and drizzly 31st January, myself and the boy celebrated 3 years together! Obviously he deserves a medal but instead we went for dinner at Turl Street Kitchen in the centre of Oxford. The kitchen only has a selection of 3 or 4 dishes for starter, main and dessert but prides itself on serving seasonal, local cuisine and doing whatever is on its menu well. Tonight's menu was: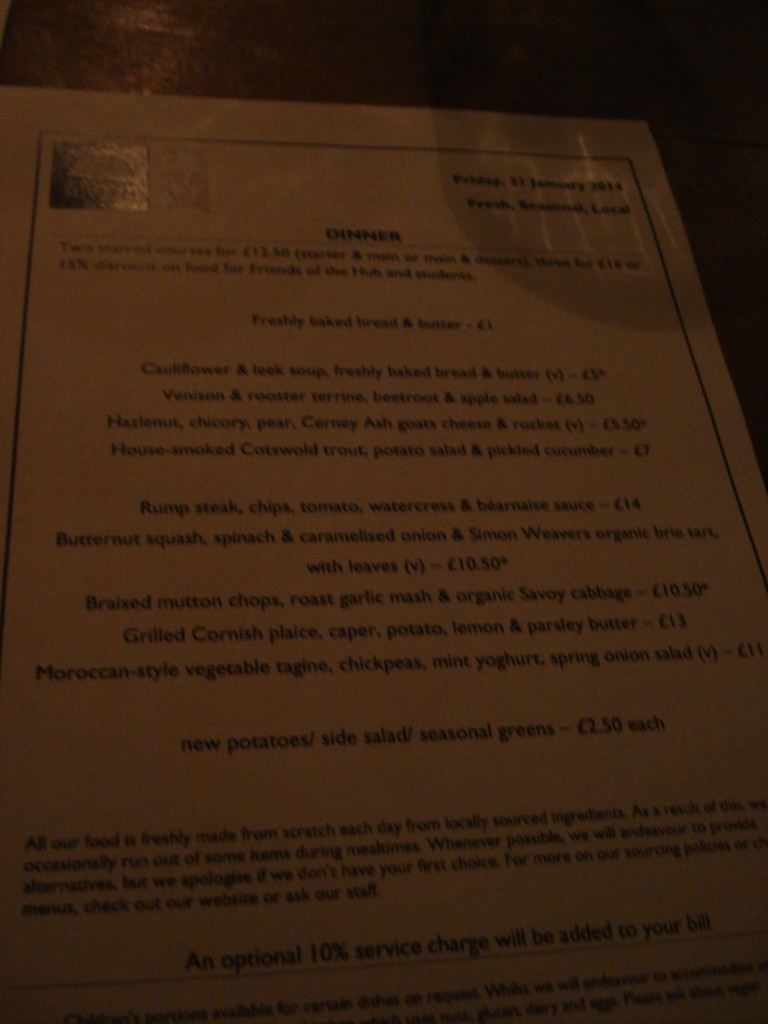 We shared a plate of (still warm) bread and butter for a starter and while Jam stuck with his favourite the steak I opted for the Cornish place with potatoes which not only was beautifully presented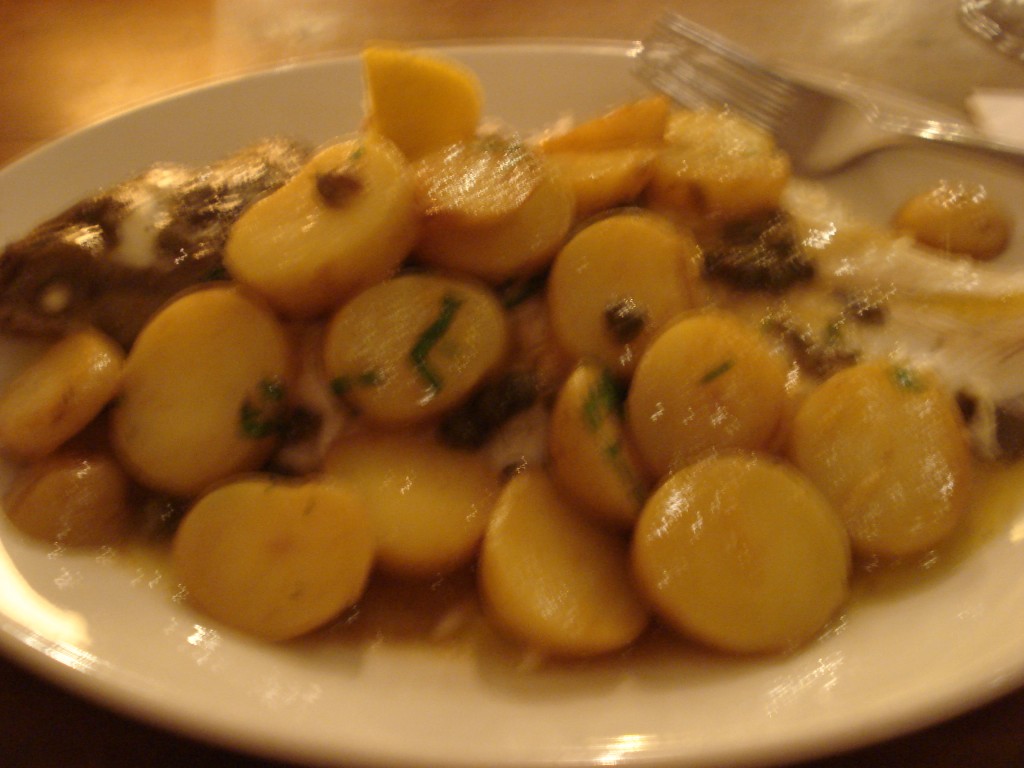 but was also deliciously lemony. For dessert Jam picked a warm chocolate brownie whilst I opted for the pear jelly and shortbread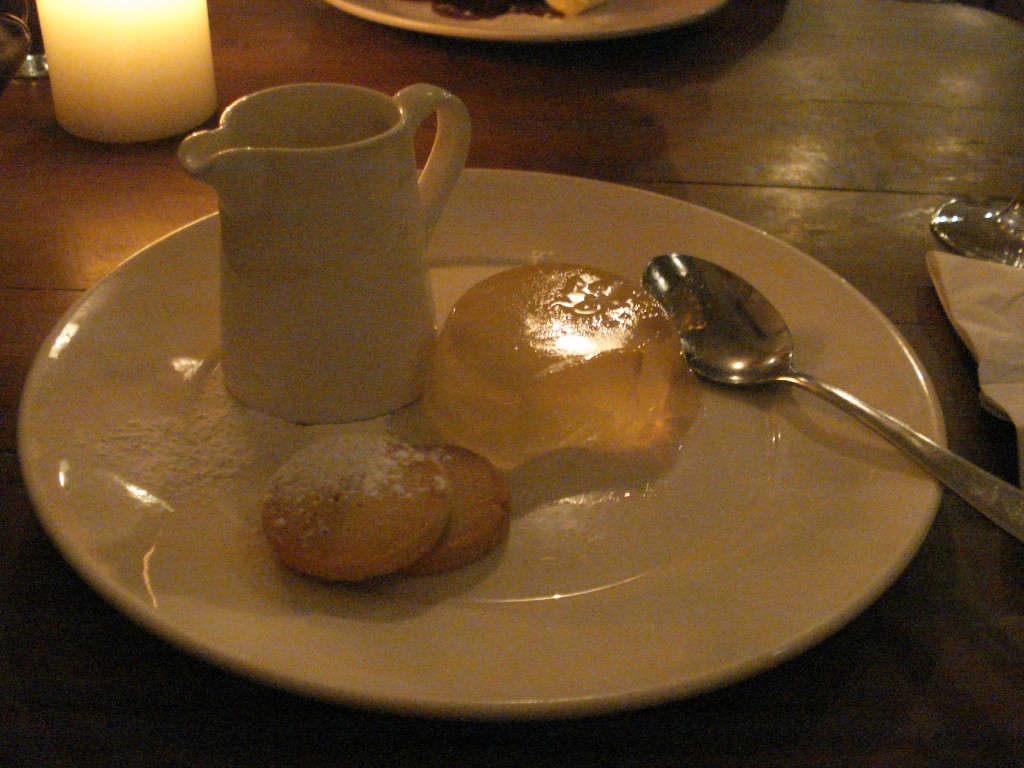 (verdict it tasted like very grown up sweets). All in all a very nice meal & a restaurant we will definitely be returning to (the highlight of this particular anniversary has to be that Jam has bought me membership to the UK  Wolf conservation trust (who are based in Reading), part of that membership is that I get the opportunity to walk with wolves! There will definitely be more on this in a future post).