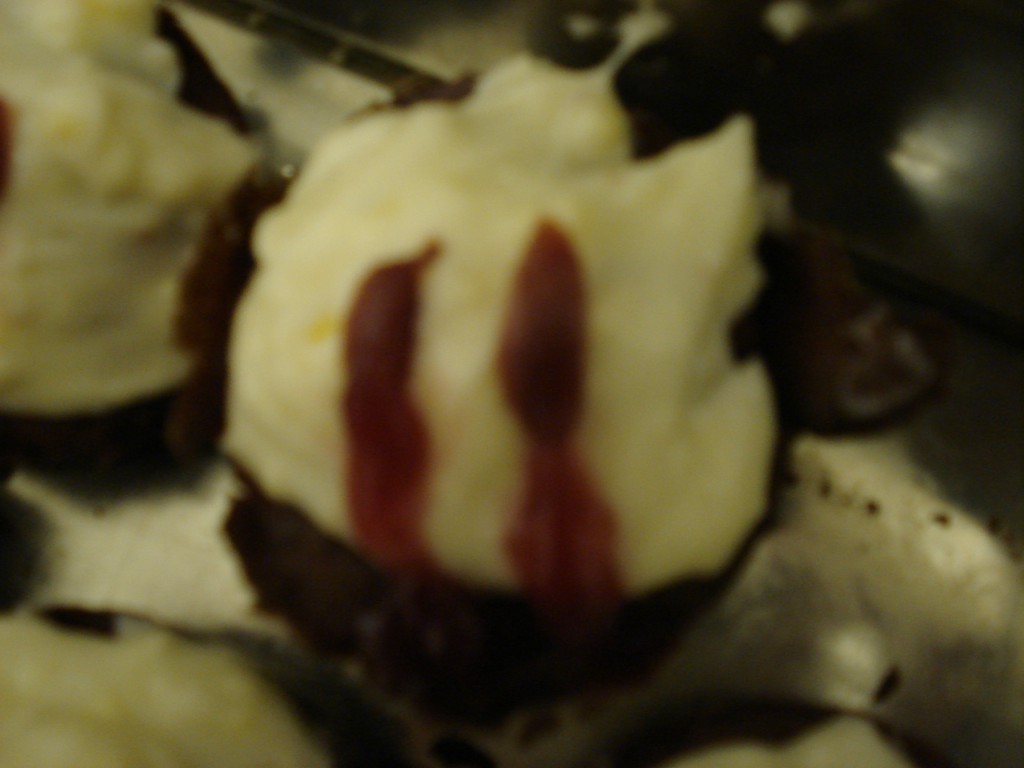 We wanted a big party this year but with the house still being a bit of a state we decided on Harry Potter and scary cakes at Maddie & Jonny's. We took the Potter and the fantastic Lilly Vanilli's A Zombie Stole my Cupcake (Jam bought this for me when we first started dating knowing that I love cakes and vampires).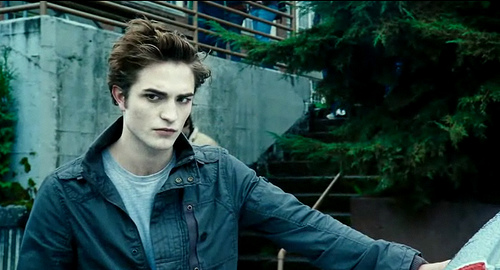 (Yep that would be the one). Anyway for the bake at Maddy and Jonny's we chose Vampire bites (red velvet cupcakes with bloody bites taken out of them) and meringue bones (which Jam creatively turned into ghosts when the bones were looking a bit chunky :-). I pre-baked the cupcakes so we dressed them with the cream cheese dressing, cup up cherries and cherry blood. Here are the finished article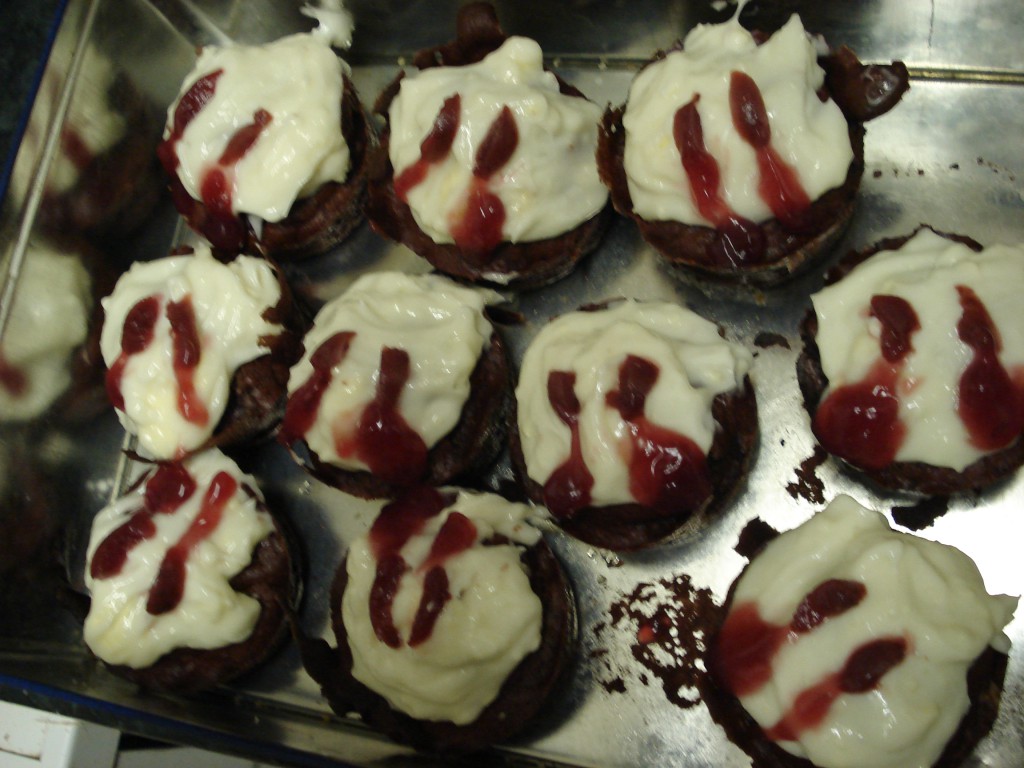 Wha ha ha! I also whipped up a quick halloweeny outfit for our work team mascot Brian. Here he is rocking his warlock look (with his good friend count von count).