So after Christmas I had a few Amazon vouchers to spend. I bought a book on papercutting with them and after looking through the suggested designs tried a few card cuts of my own. I decided to cut the designs into black card with a coloured card backing. I drew the original design in chalk so it showed up but as you can see in some of these pictures the chalk is quite hard to remove. Here is my latest design before cutting.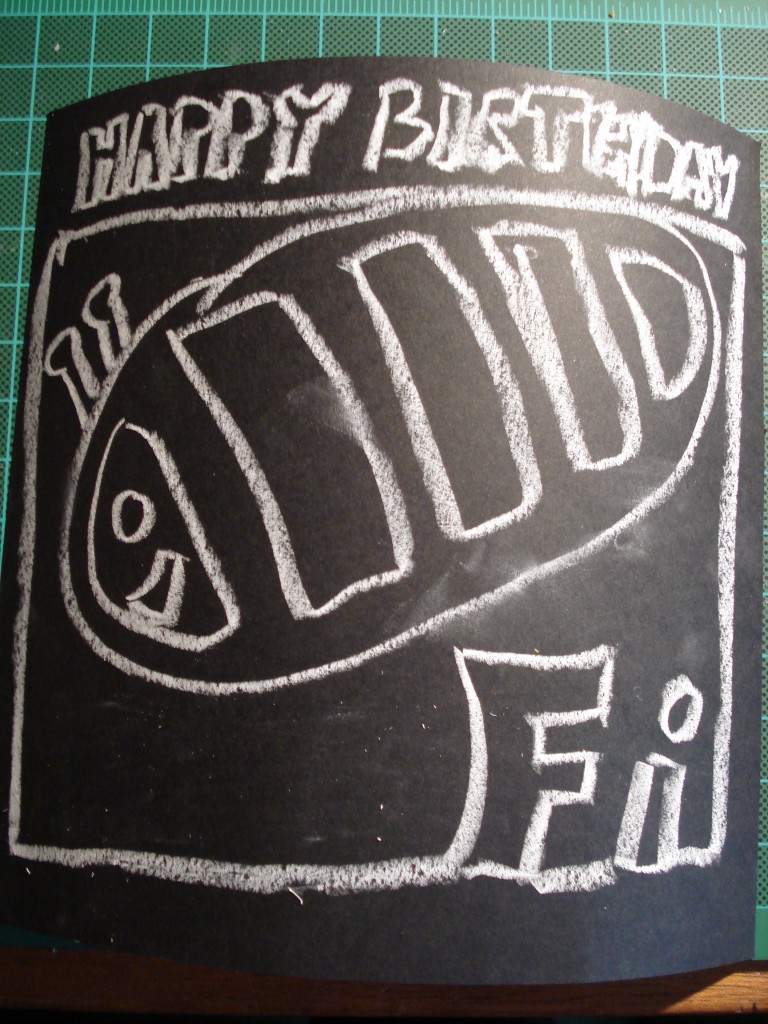 I bought a handle and a pack of blades from our local craft shop and the cutting began (I already had a self healing cutting mat, which has been great, highly recommended). Here is the finished result: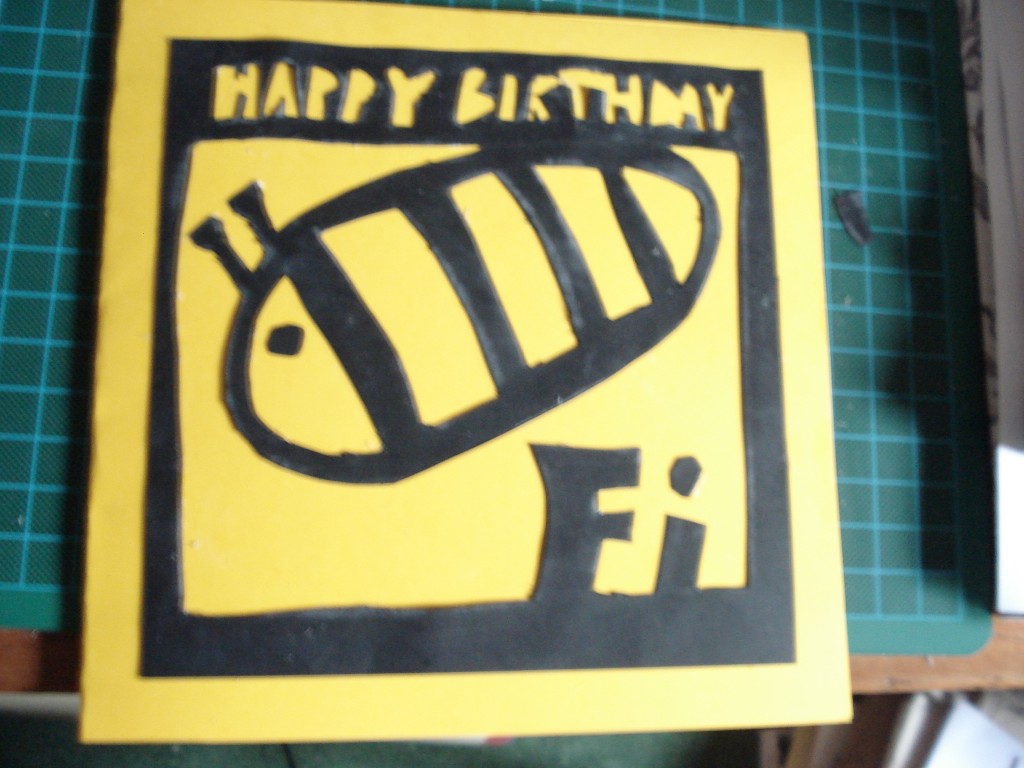 I think it works quite well with one section of writing being cut out and the other being cut around. Here are some of the others that I've completed.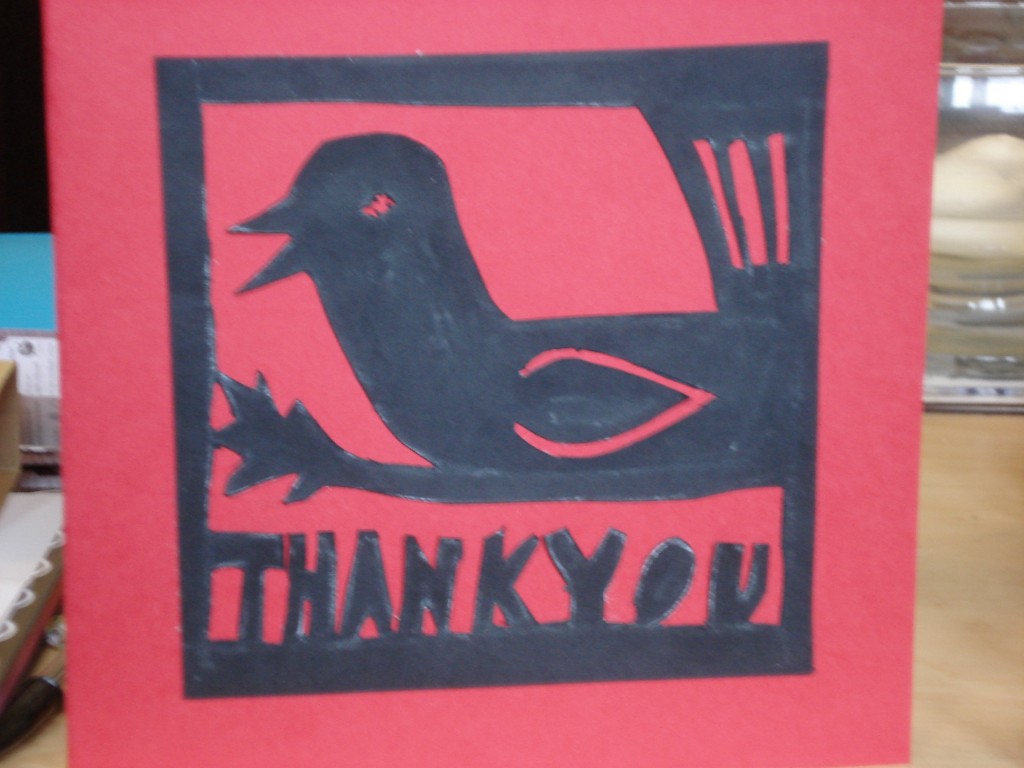 As you can see some more rubbing out of the chalk was needed after this.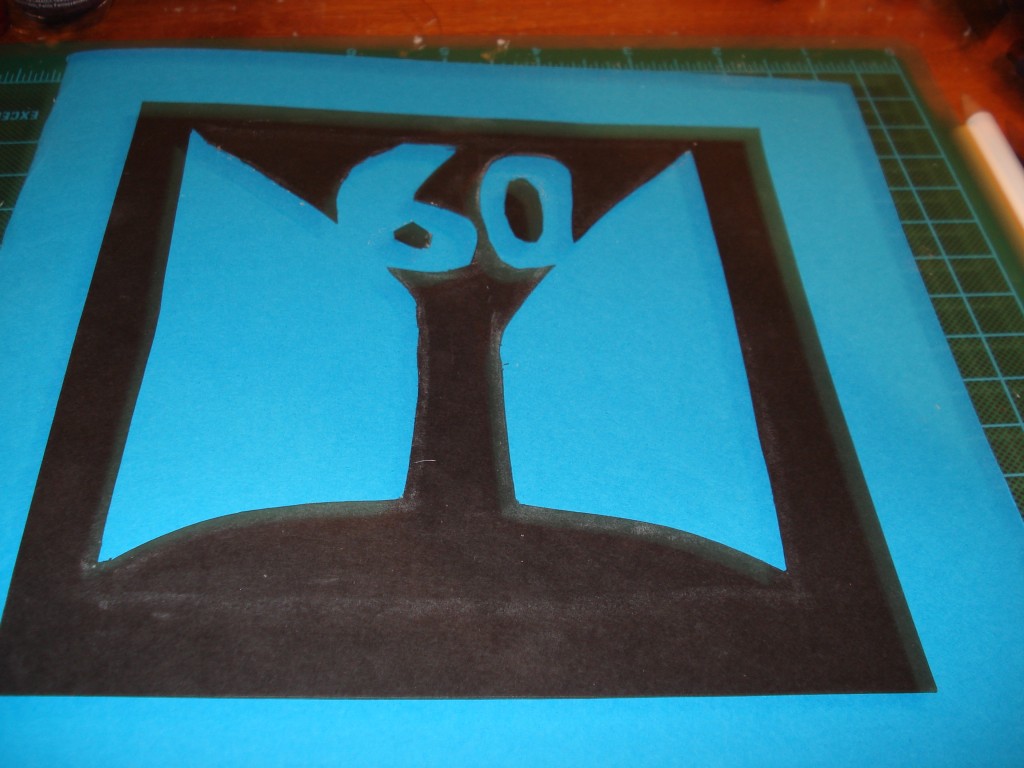 This was for Chris' birthday. And finally one for Jam.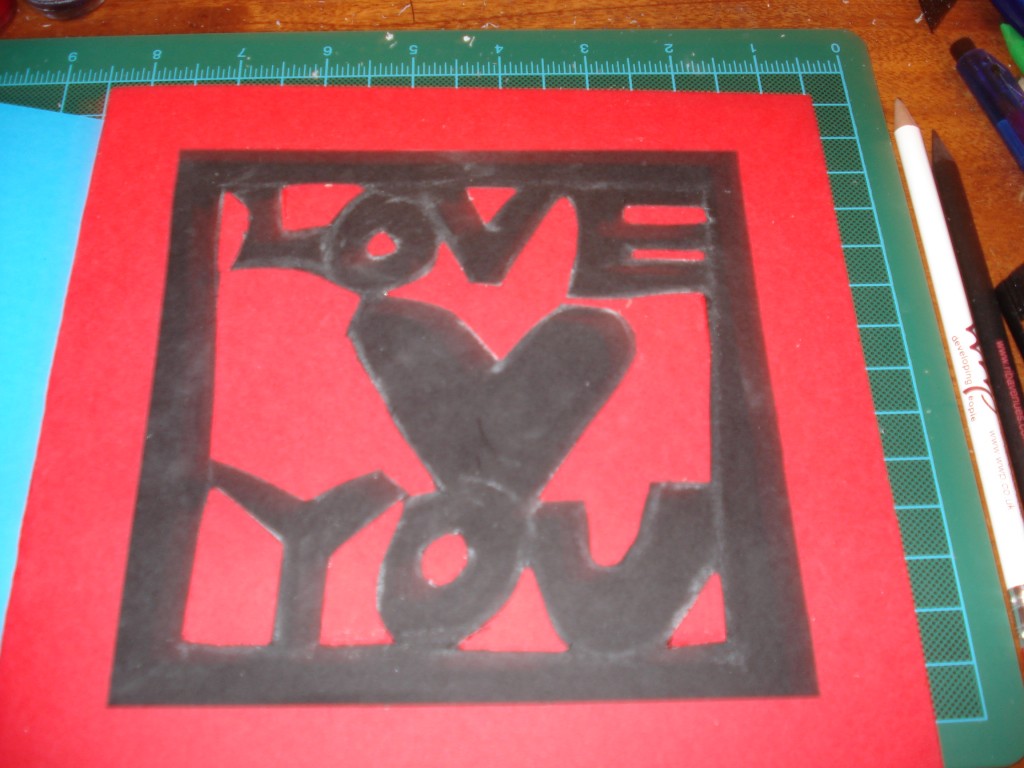 After doing these initial original designs I think its back to the book and paper to try some more complicated designs and perhaps complete a papercut header for this very blog. Stay tuned!