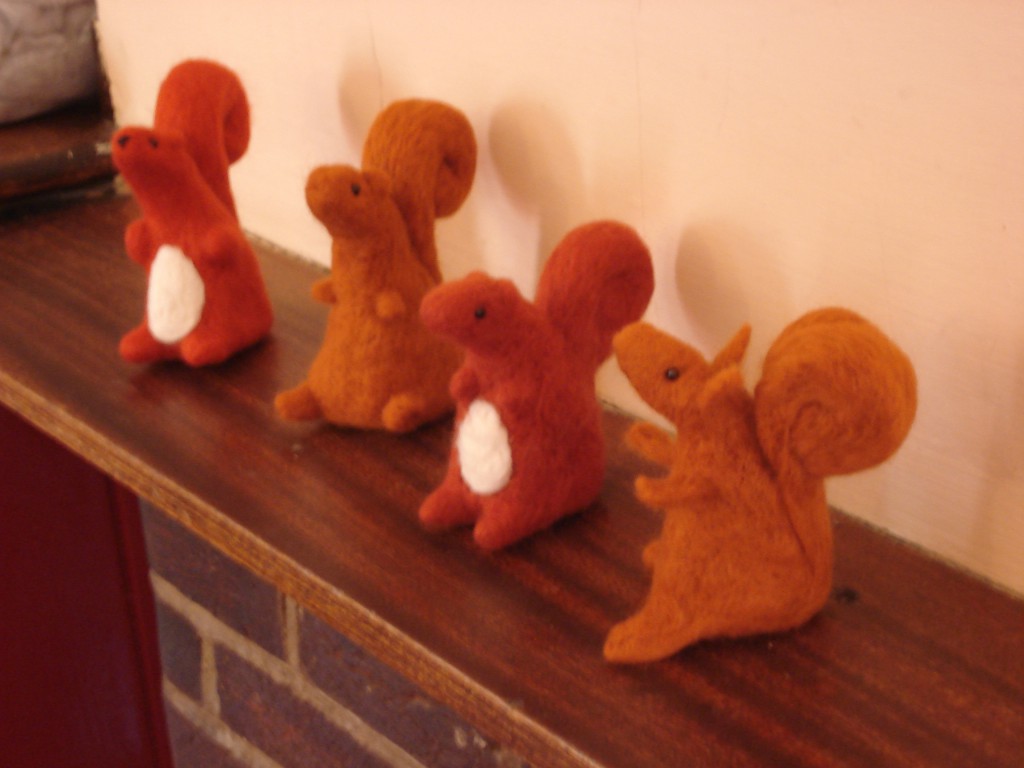 So we are back in Oxford! I was lucky enough not to go straight back to work but go on a needle felting course with the lovely (& fantastically talented) Gretel from Middle of Nowhere at the Queen's head pub in Eynsham.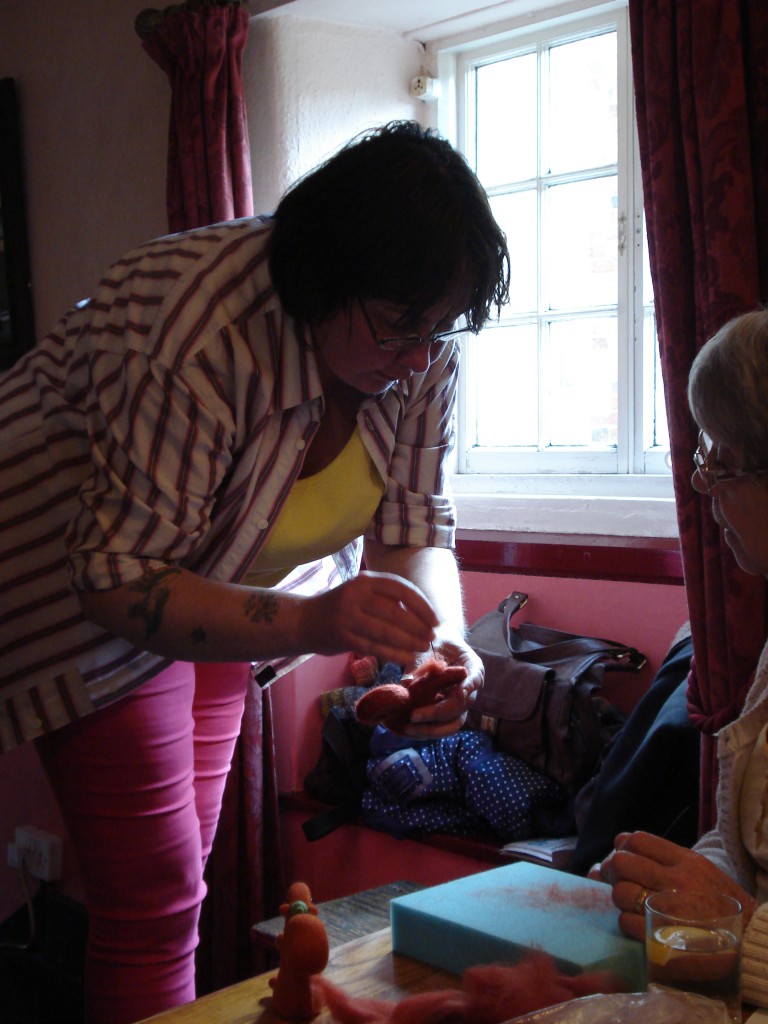 We were all due to make a squirrel but the first task was to pick our colour of roving.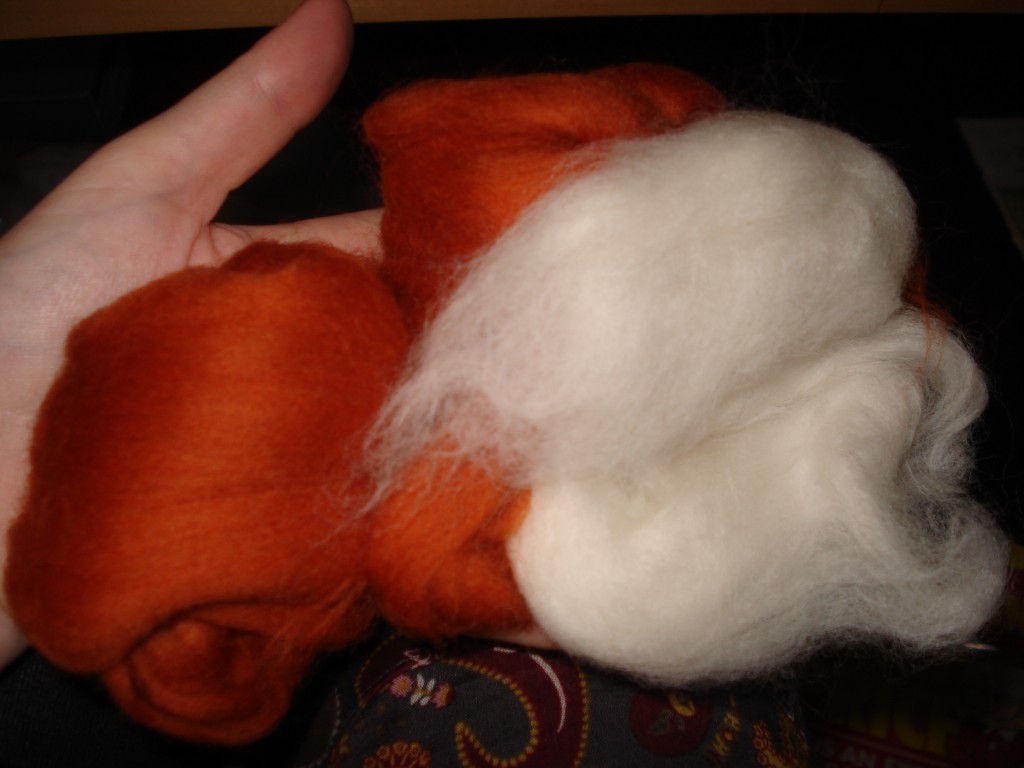 I picked this lovely rusty orange, and then the pricking began, first of all we had to form the body.
Once we had a body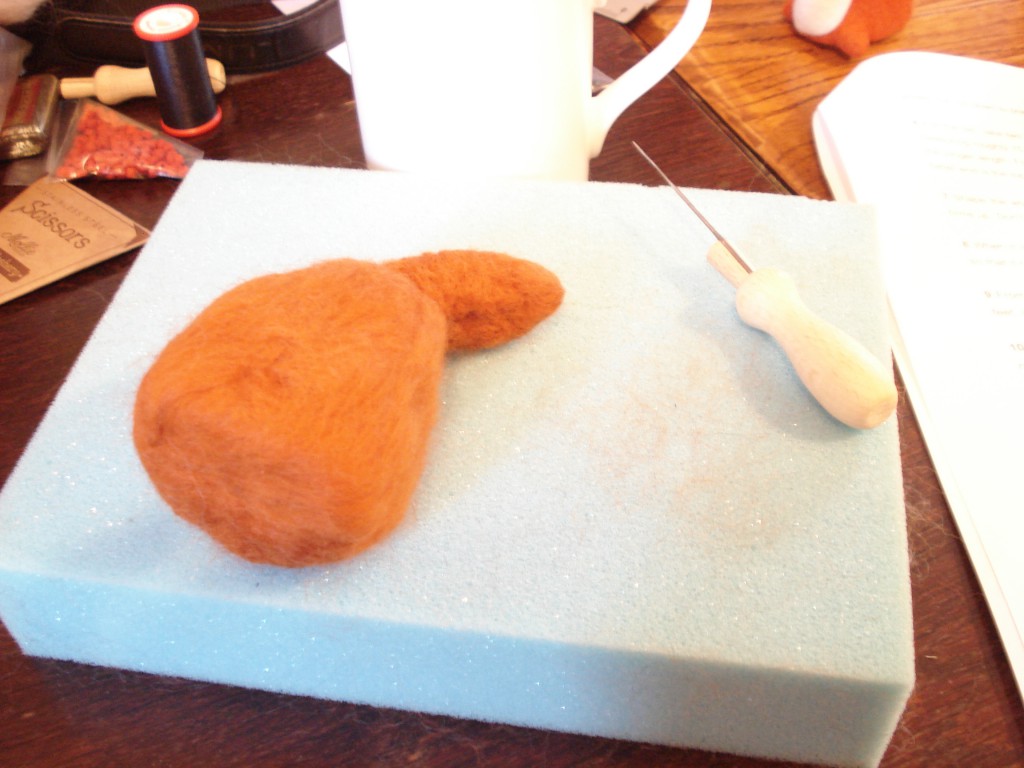 It was time to make the tail.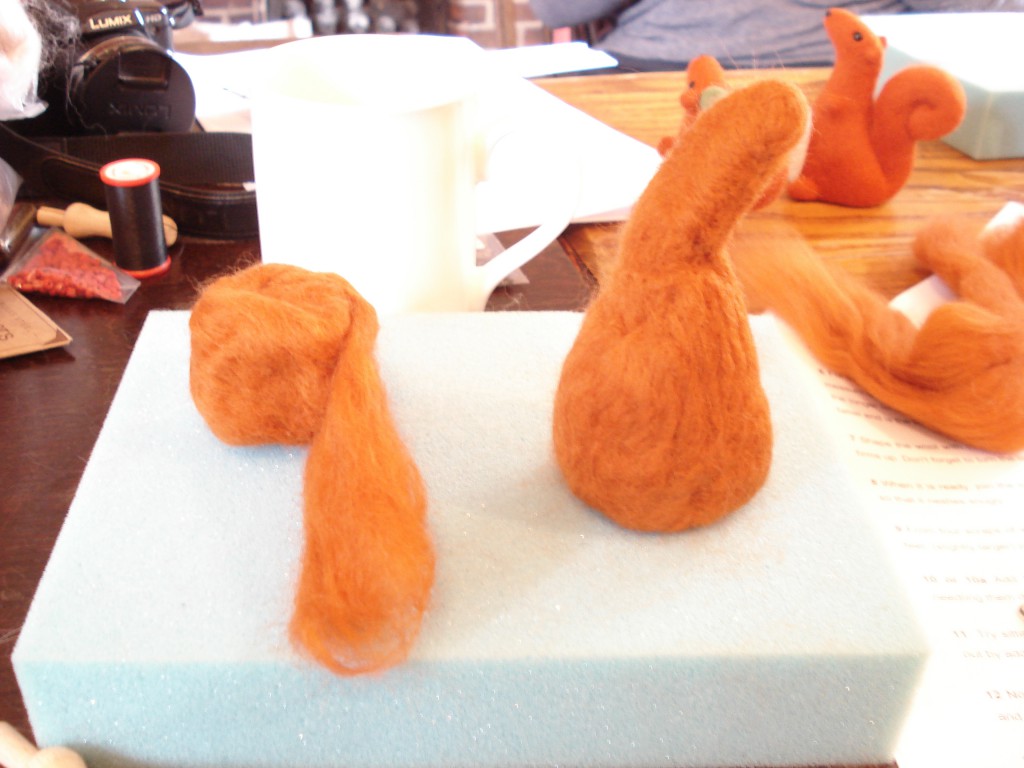 Which we did by rolling up the roving and sculpting it onto itself and then joining the tail onto the body.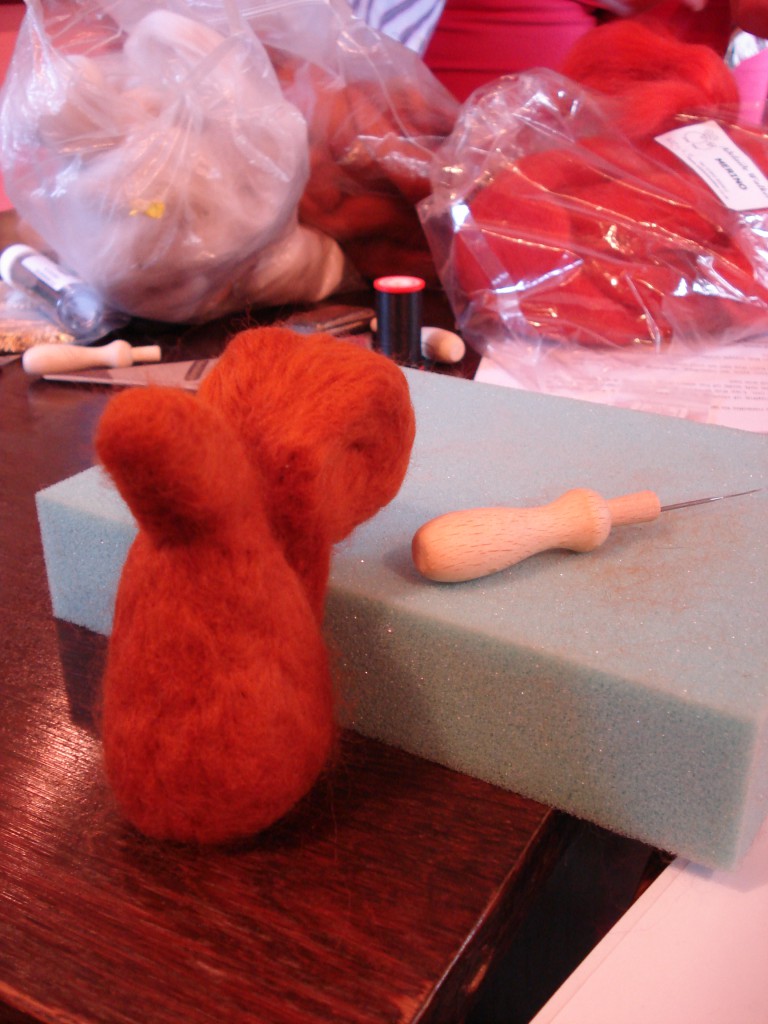 Once the tail was on we were rewarded with lunch, which was Samon en croute with lemon mayonnaise, potatoes and sugar snap peas.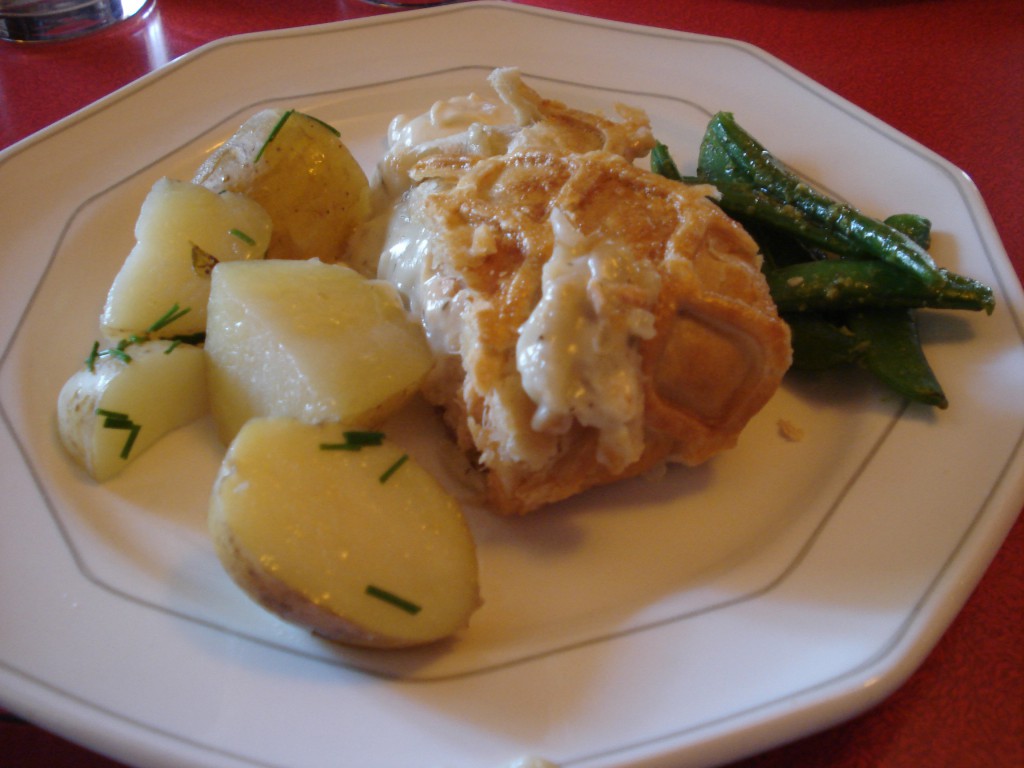 And for dessert we had sticky toffee pudding with ice cream 🙂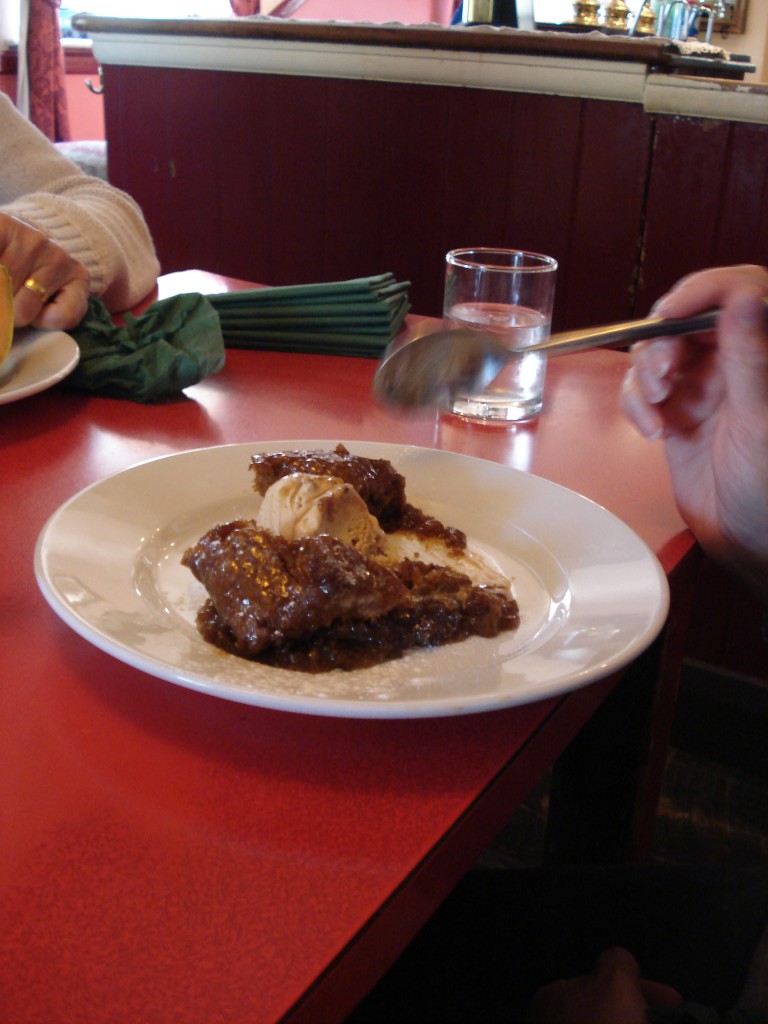 Yum yum yum, full of pudding we carried on stabbing till it was time to add the paws. First the bottom paws on which she stands.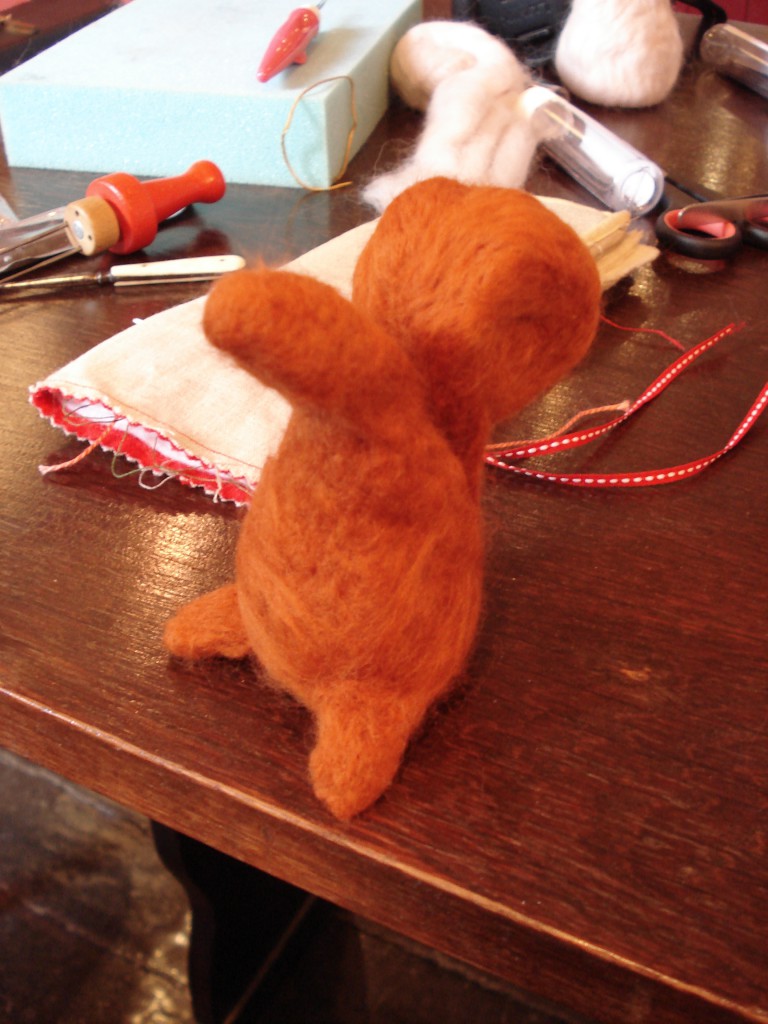 Then the top paws. I chose to do mine slightly bigger than Gretel's design.Then it was time for scones!!!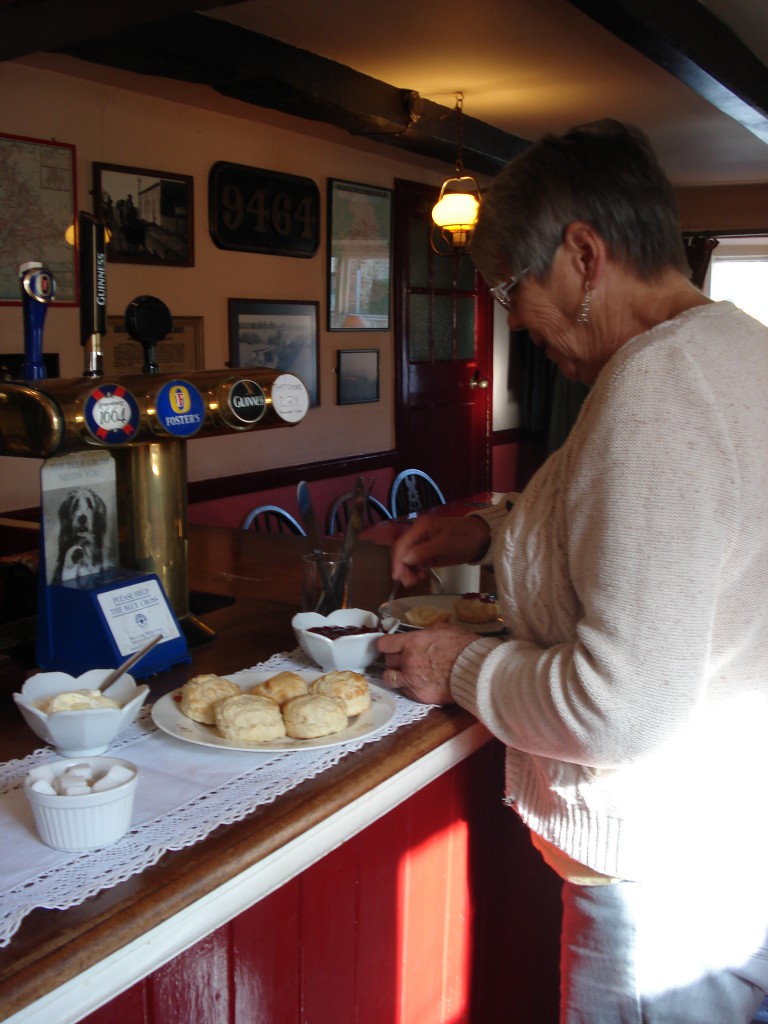 After scones it was ear and eye time (Gretel said this is the point they really start to get their own characters and she was definitely right). I decided to deviate from the orginal design again here with triangle ears (the making of which caused me many stabs in the thumb, I think they were worth it though).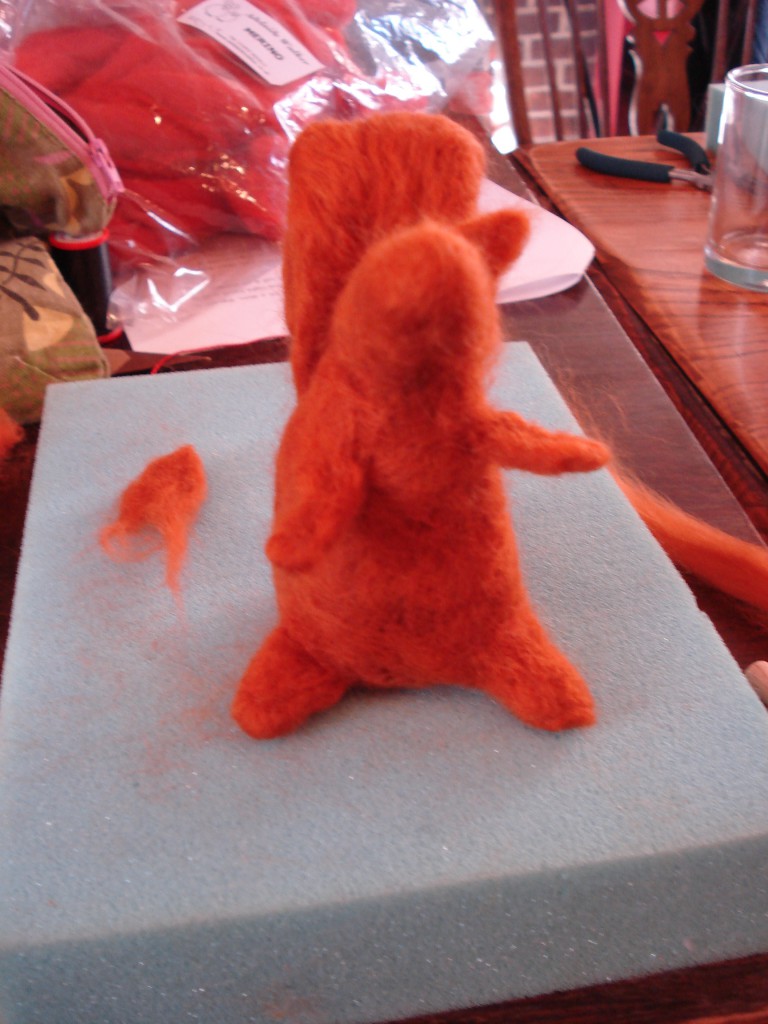 Once both ears were on and lined up it was time for the eyes. We put pins in first to make sure we had the position right, then we joined the eyes to the side of the head with thread.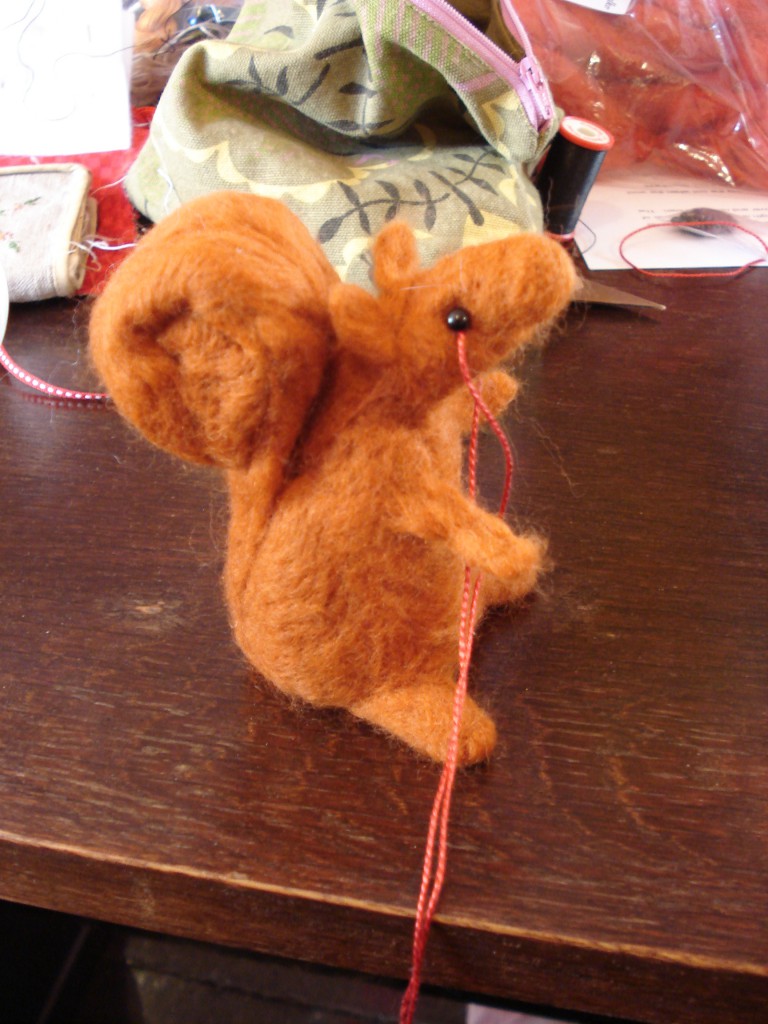 There was lots more stabbing to be done to get a smooth enough finish to add the white belly, I haven't quite got the right finish yet so I'll add my white at a later point but here are Gretel's fantastic finished examples.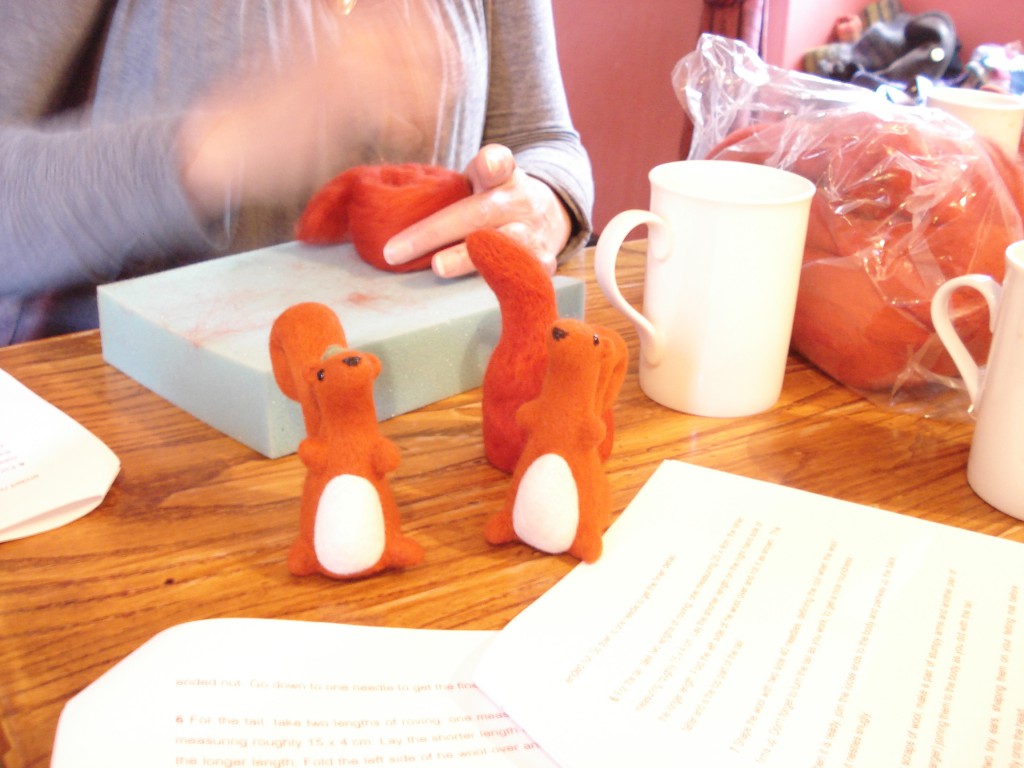 And she brought some other fantastic animals to show us as well.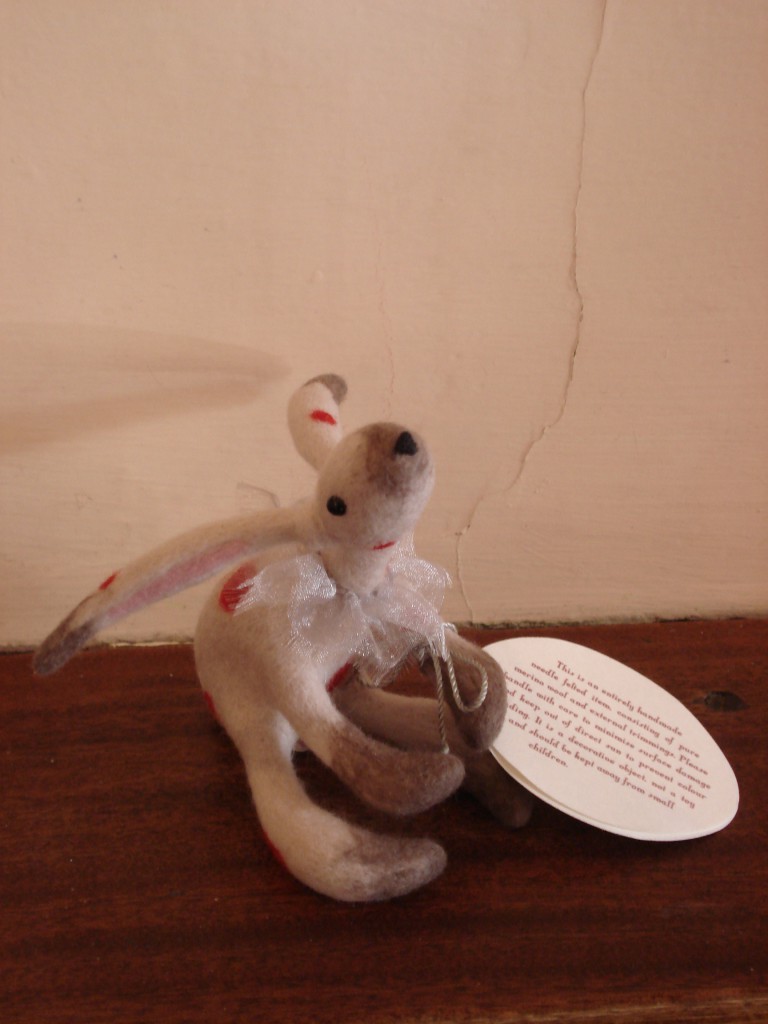 Moongazing hare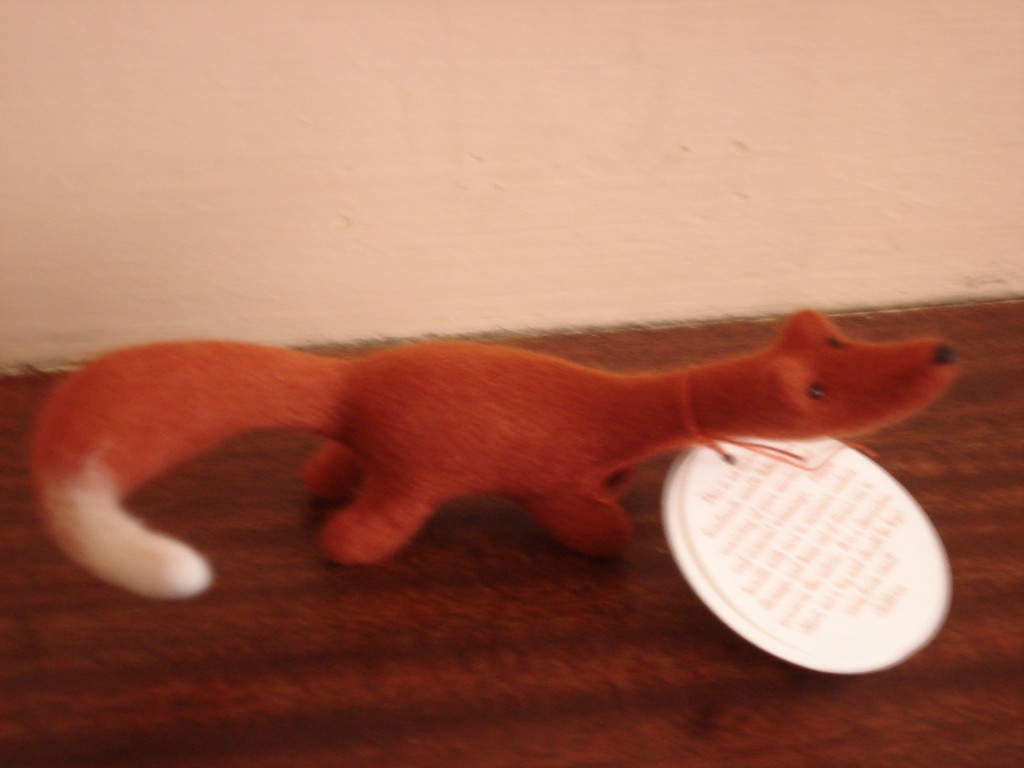 Fantastic fox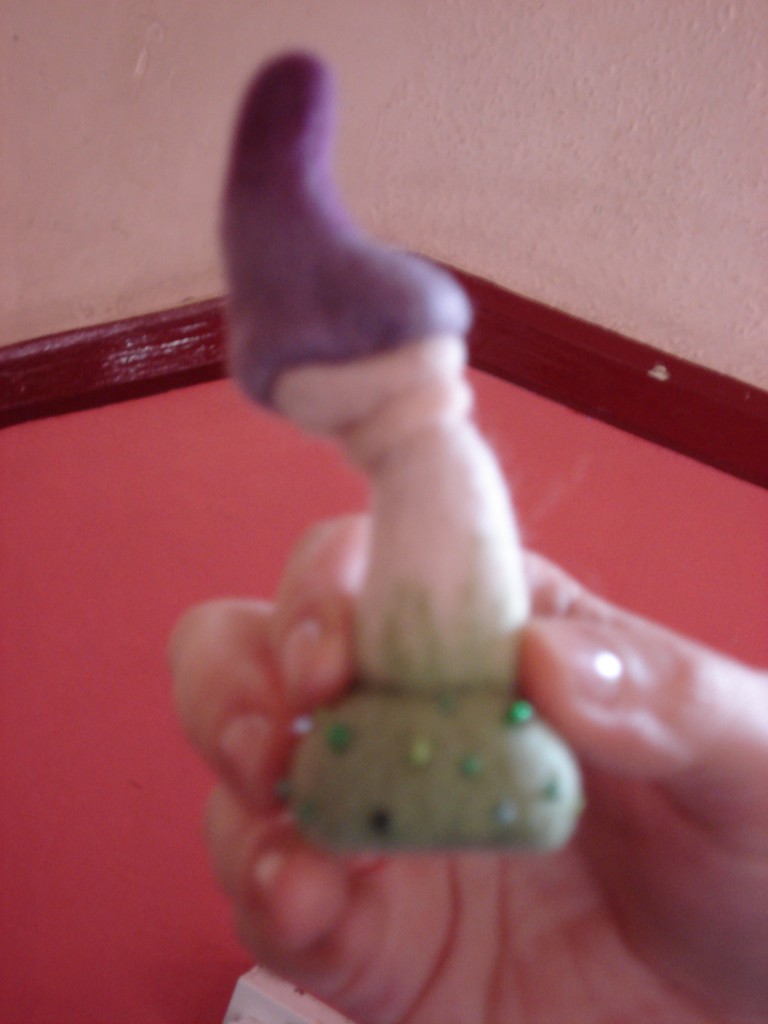 Magical mushrooms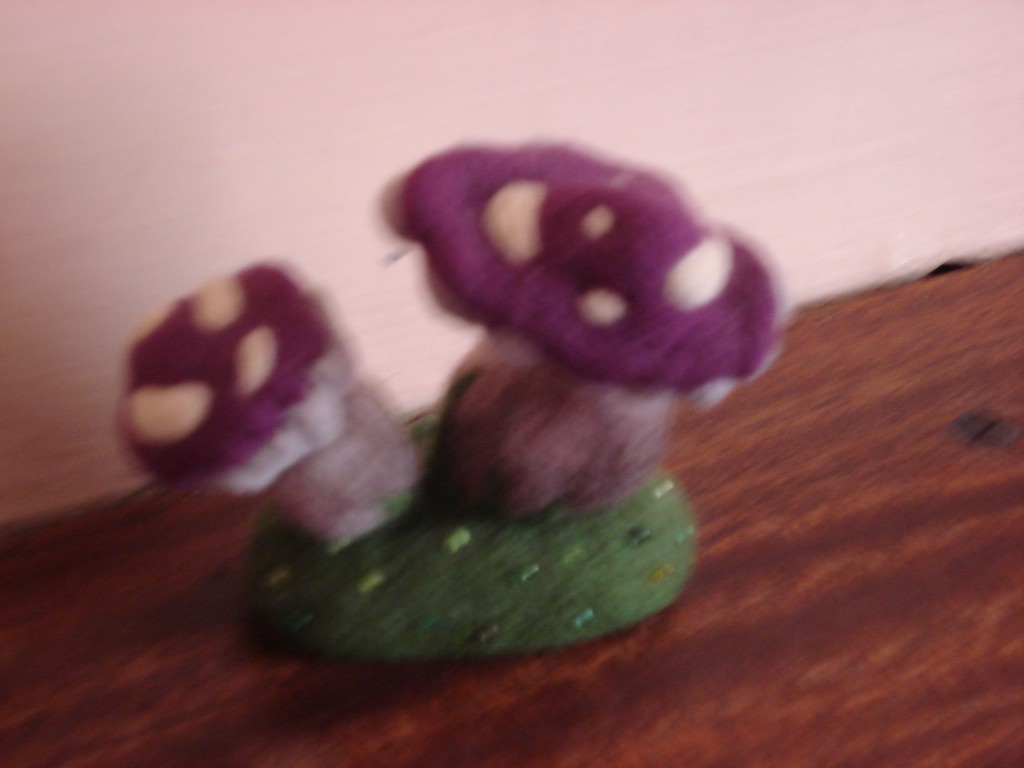 The class ended with a bevy of beauties.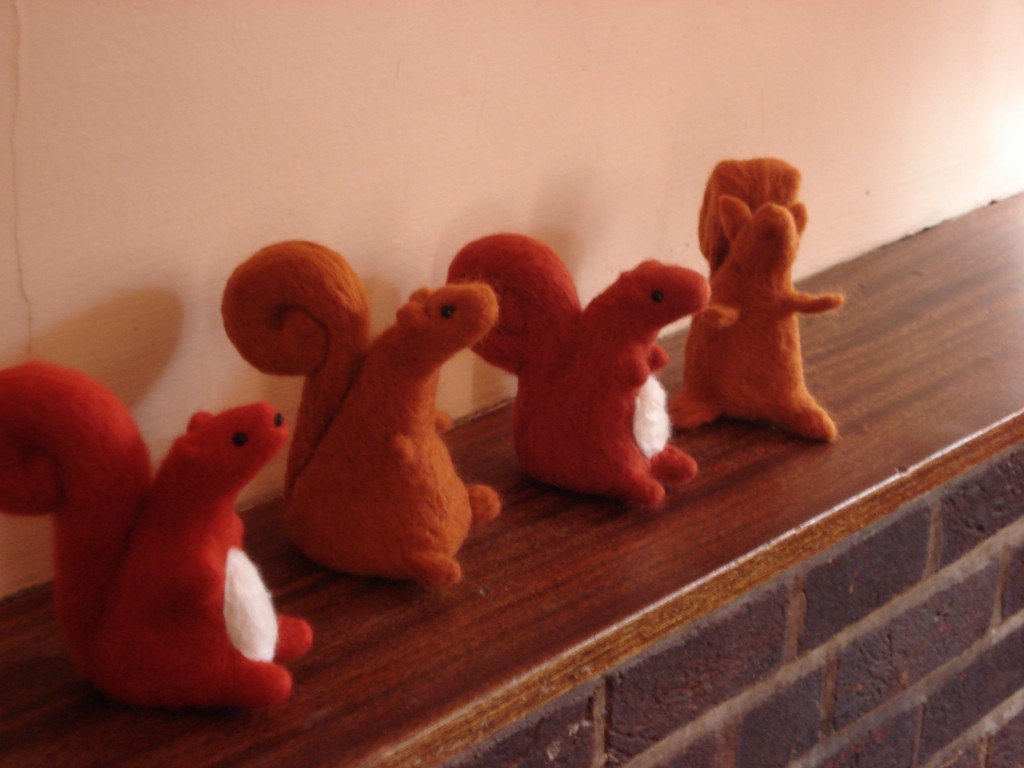 I really enjoyed my first attempt at needle felting and have Nutmeg the squirrel as the perfect souvenir.