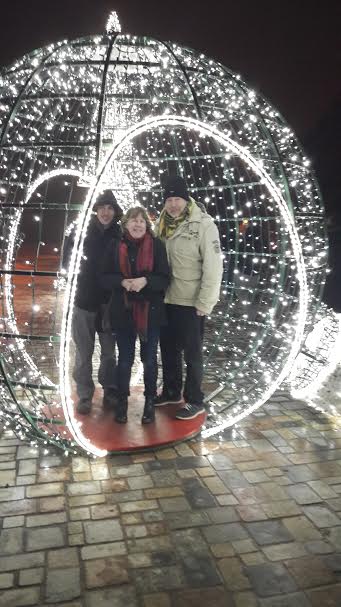 This year for Christmas we were lucky enough to go and visit James dad, step mum and their two little dogs who live near a town called Fougere in France. We took the car across by Ferry a couple of days before Christmas so when we arrived everyone was really getting into the Christmas spirit.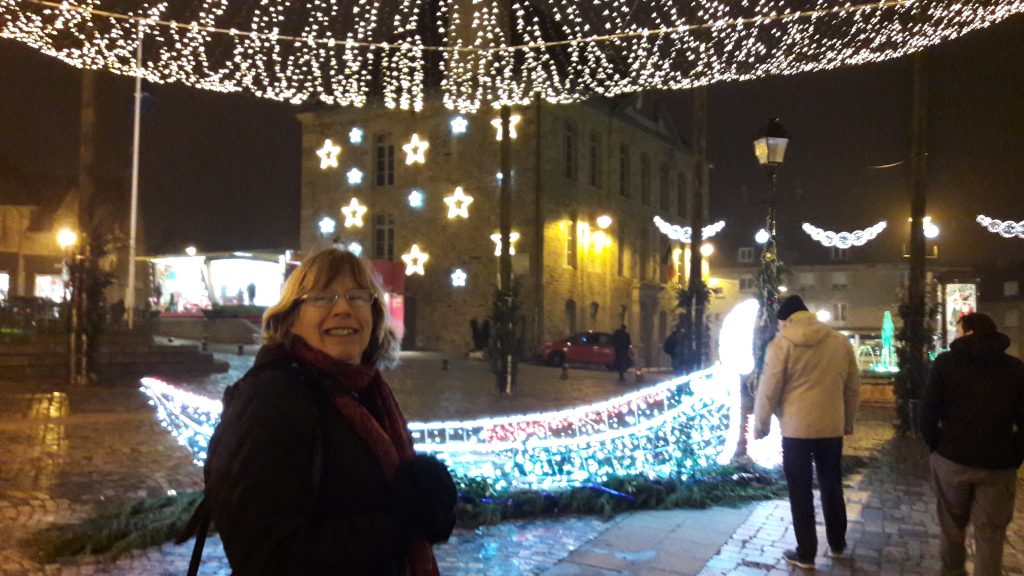 Our first evening was spent in the centre of  Fougere looking at all the Christmas lights and sampling some of the excellent local Vin chaud (yes you guessed it Mulled wine :-). The next day James sister and her partner were due to arrive so we took the little white dogs out for a long walk in one of the local forests before they did.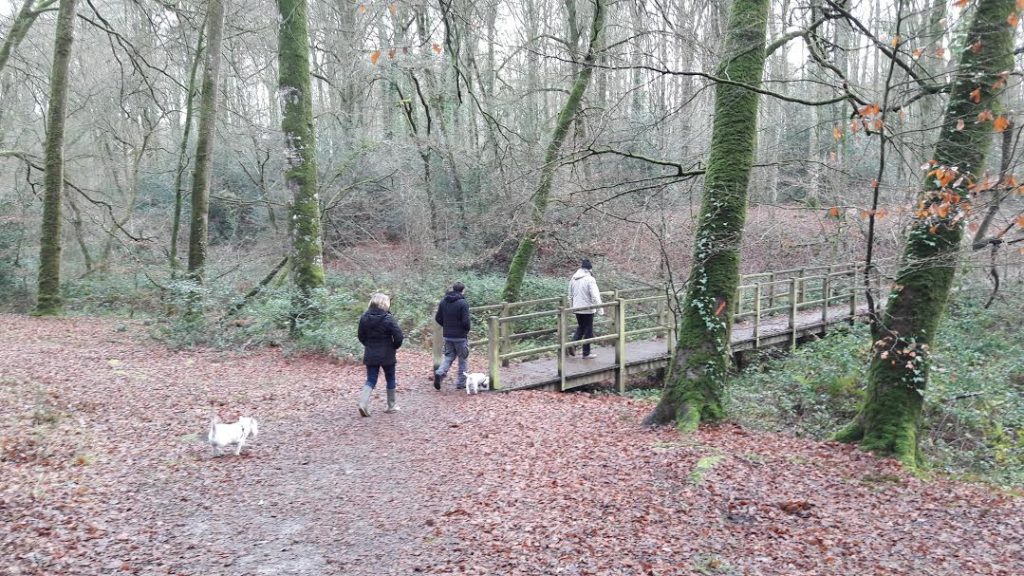 The forest apparently used to be used by the French royals as a hunting forest and it definitely had the appearance that either a king on a horse or one of the little folk could jump out from behind a tree at any moment…
To my absolute joy we also found lots of fungi (after spotting some at the end of our road at home I have become quite interested in all the different types, plus because they stay still they are much easier to photograph than moths!)
Here are some of the ones we spotted: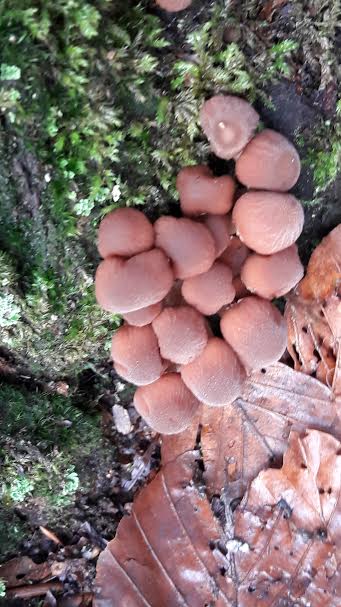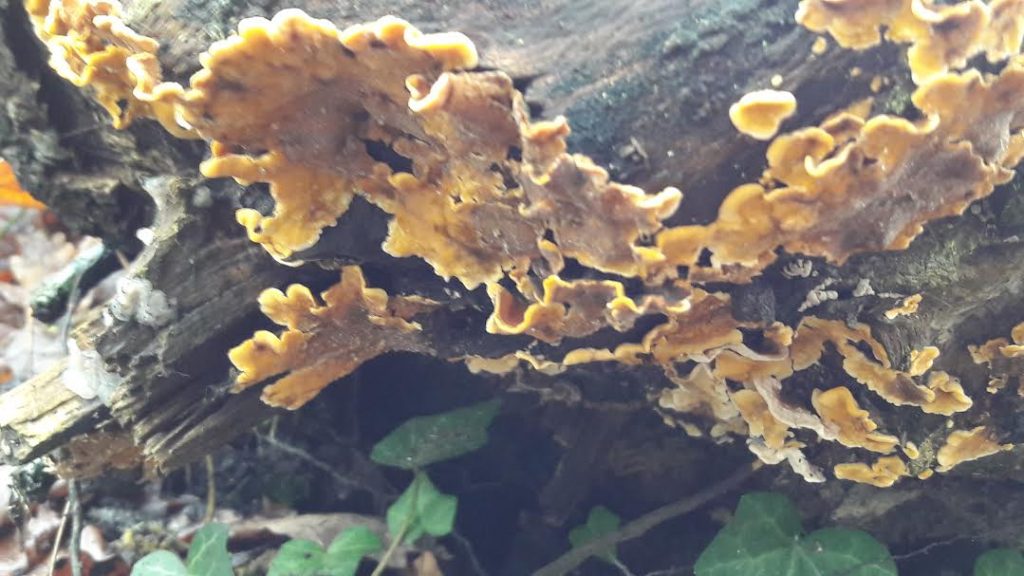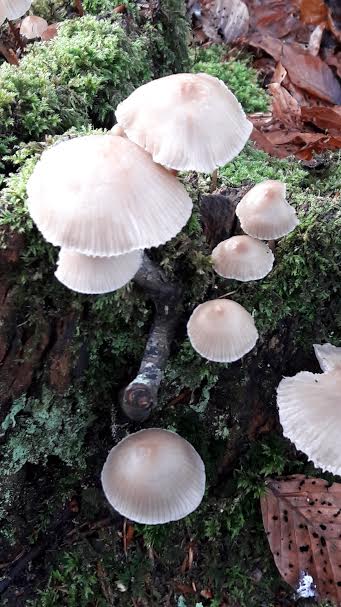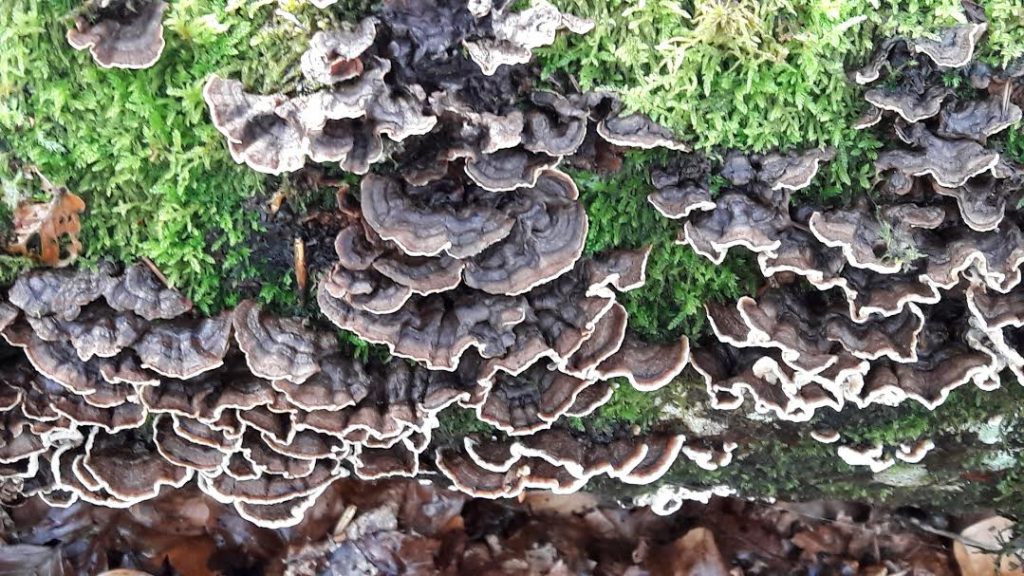 (this I think is Bracket Fungus)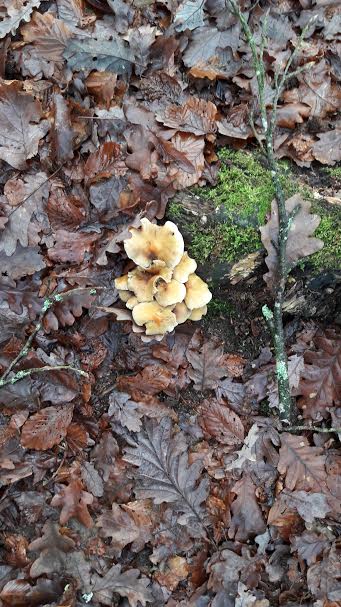 And this chicken of the woods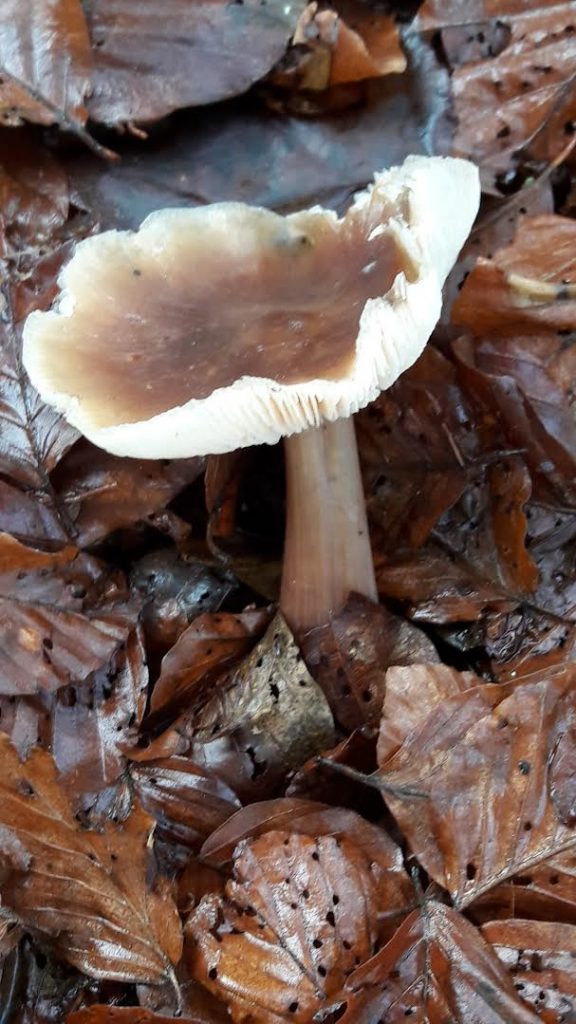 I particularly loved these ones, they looked like very pustulous spots!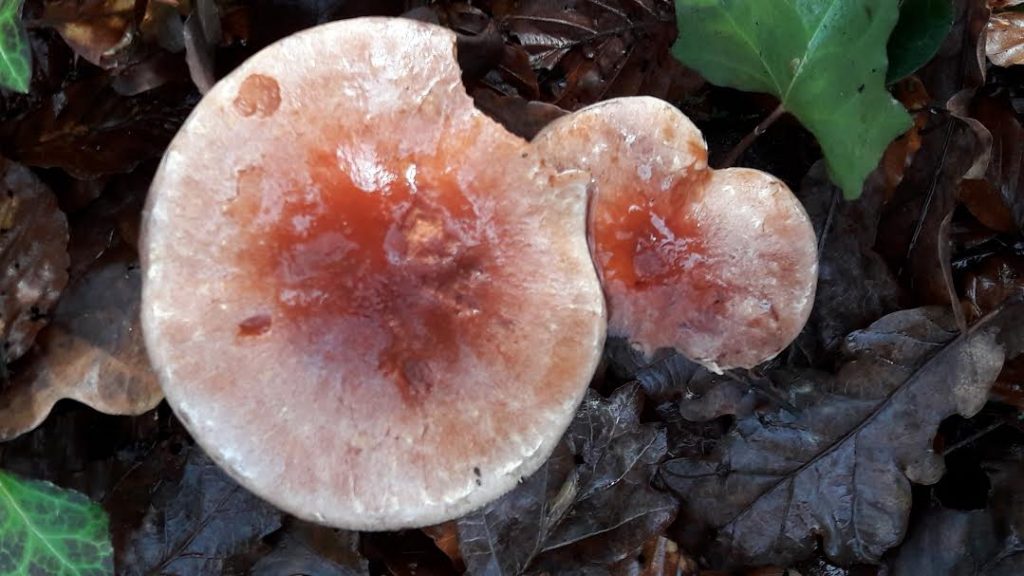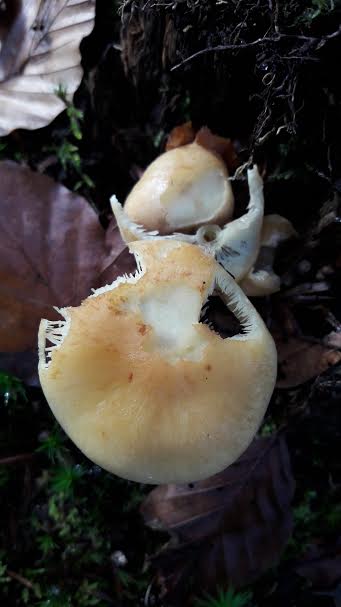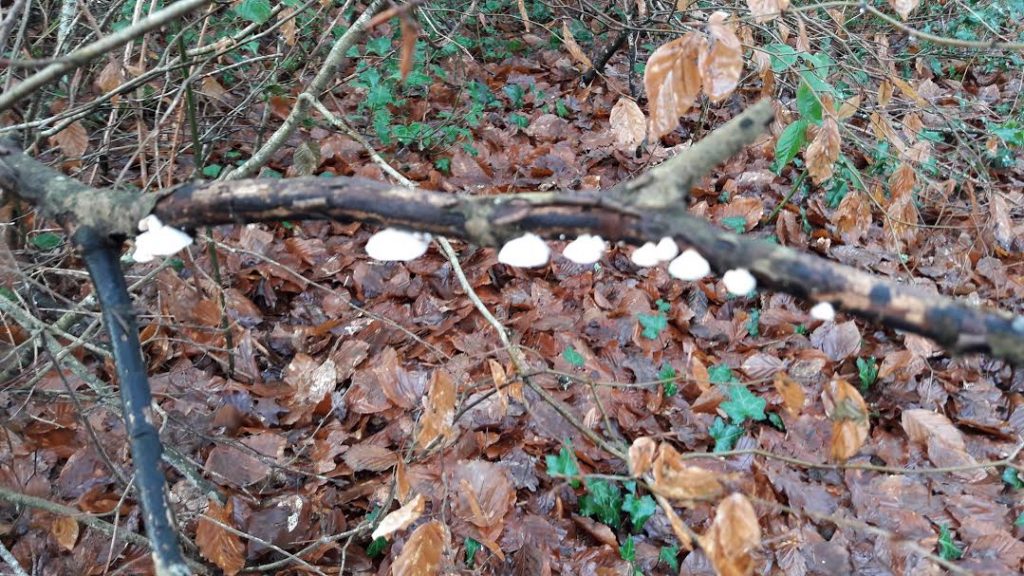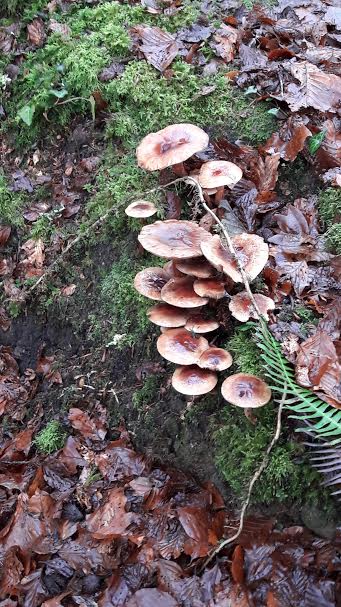 My absolute favourites however had to be these classic red and white toadstool types (which I think belong to the Amanita sub family as most of those have red and white markings)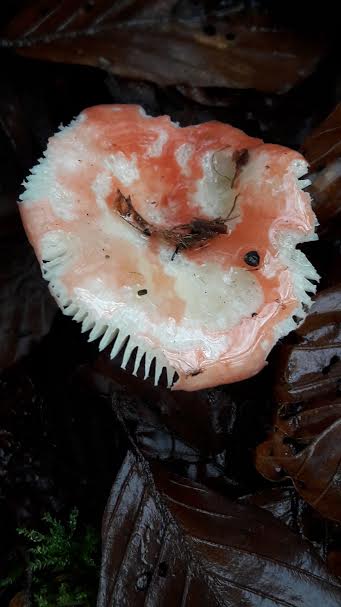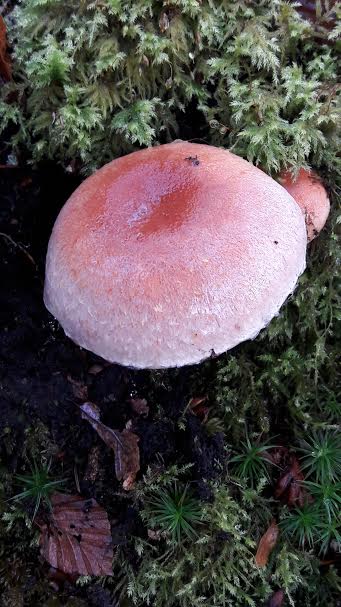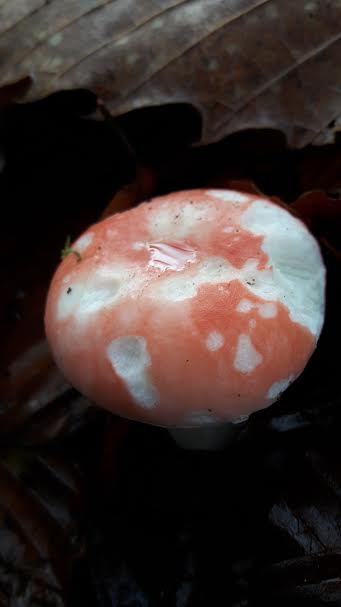 Teags and Andy arrived safely that evening & a last bit of wrapping was done ahead of the main event of Christmas day (the next day). After waking up early and unwrapping our presents a fantastic festive lunch was devoured and we took the dogs for their Christmas walk on a public footpath near a châteaux in Voir de la Motte.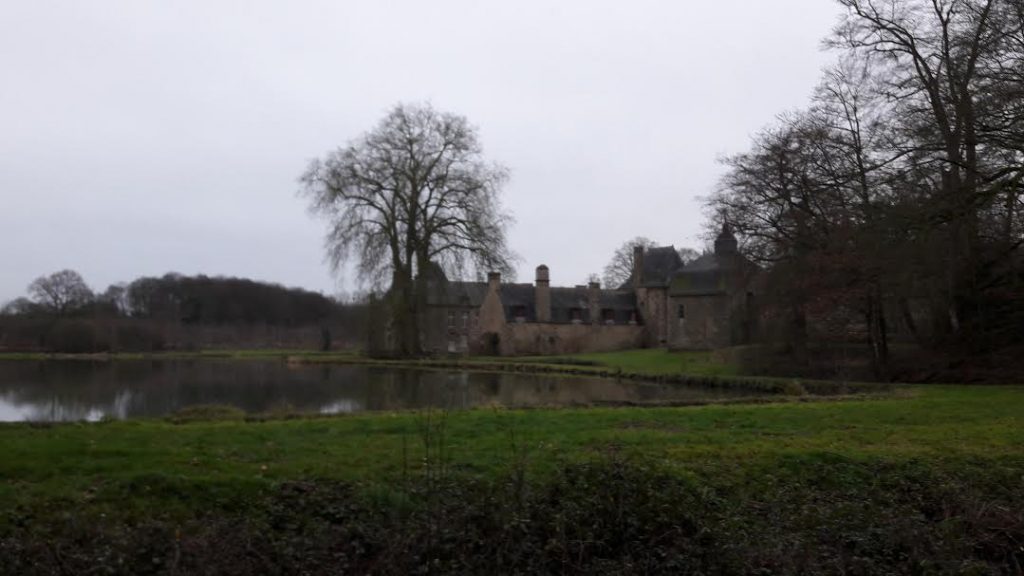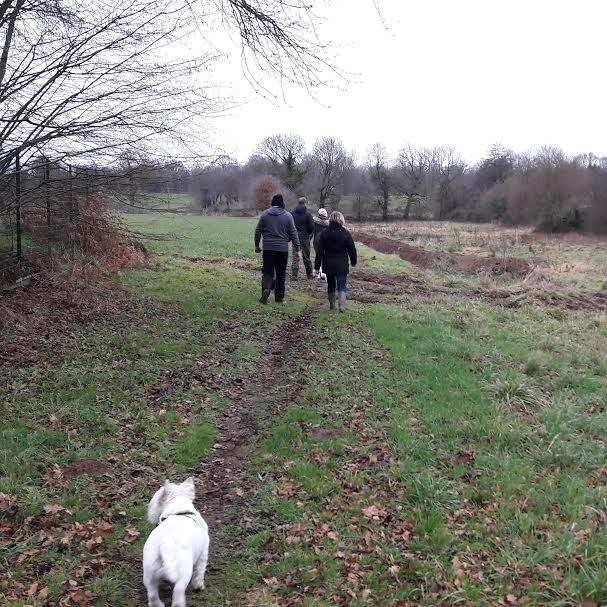 The rest of the evening was spent in a merry state
so on Boxing day we drove to the coast to the beautiful beach at Hirel.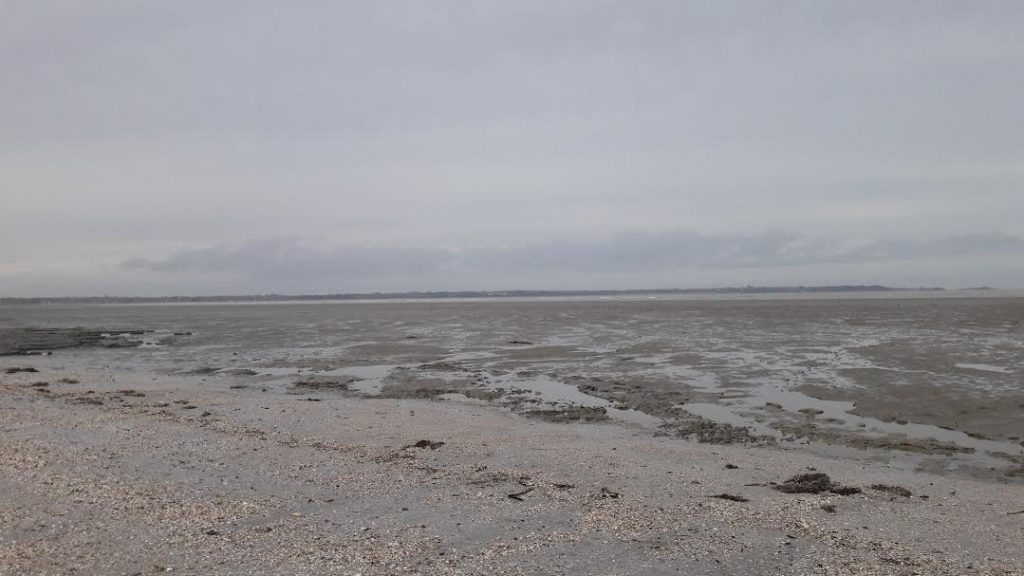 As it was pretty cold there weren't many other people around but the beach was stuffed with shells, particularly empty oyster shells washed in from the beds just off the shore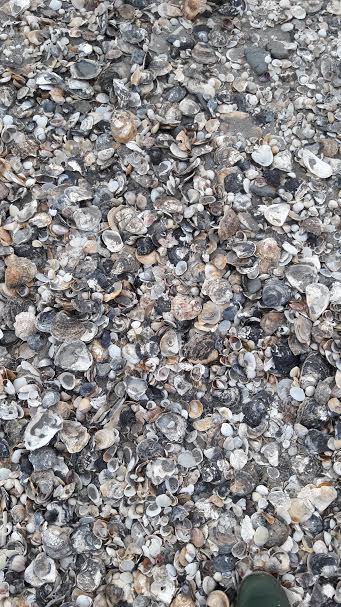 We also to my surprise and delight found this vacated mermaids purse (formally home to a baby ray or shark) which I brought back to add to my cabinet of natural curiosities (no dead stuff only unusual things from nature that have already served their intended purpose).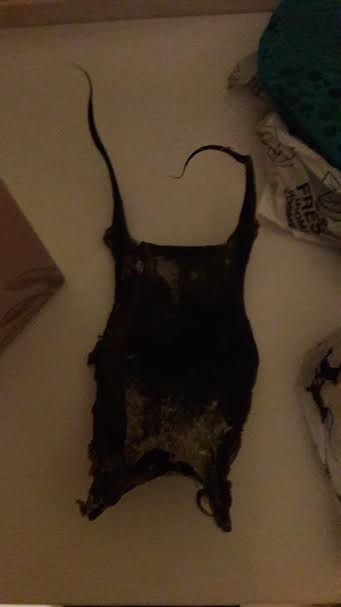 On the way back from Hirel we stopped for a look round Dol de Bretagne which as well as being home to a beautiful cathedral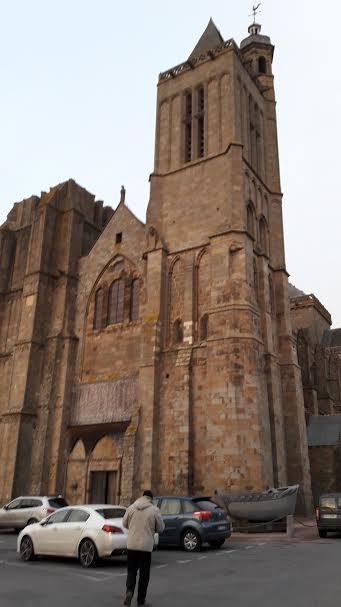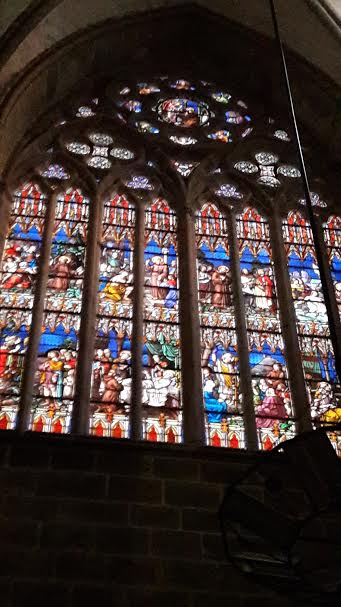 Also had a very fairytale feel about it (I think it was the style of the buildings, very high roof lines & all seeing very tall). We still had lots of food left for dinner so headed home but I'd like to explore Dol a bit more on a subsequent trip.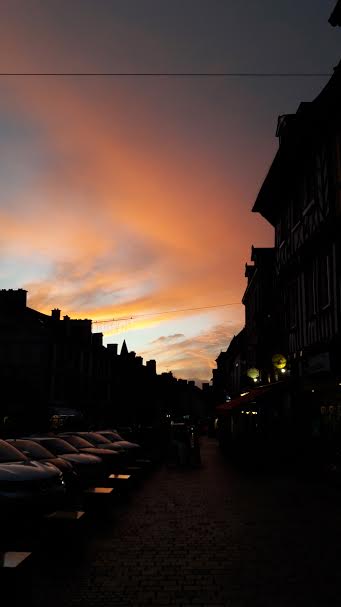 The next day it was back to the walking using a footpath that used to be a railway track.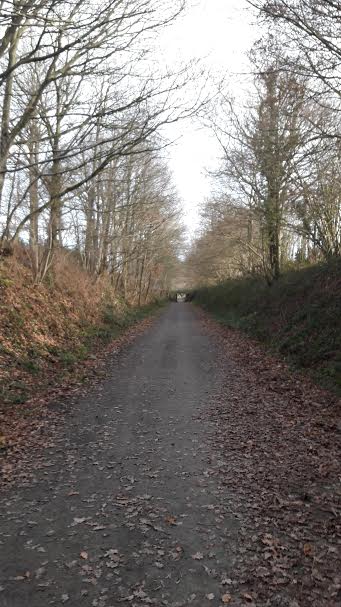 I was missing my hens quite badly by this point so was very pleased to encounter these two although really I guess there should have been 3 of them to fit with the song (3 french hens).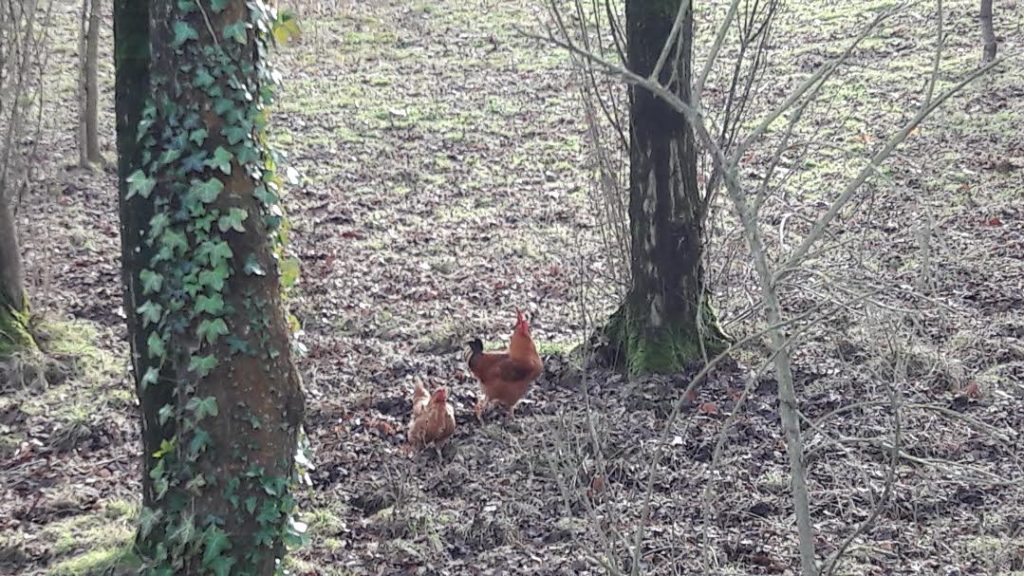 We had dinner out as it was Andy and Teagan's last night before heading back to the UK.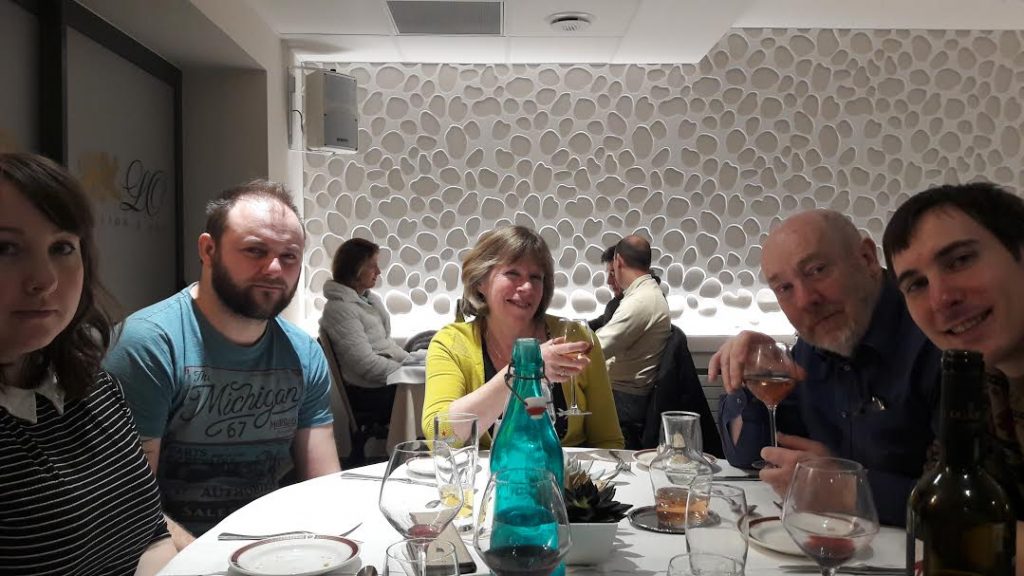 For the final day we went antique hunting at one of the large charity warehouses. Andy and Teags were mainly looking for things for their house renovation & although I hadn't gone looking for anything specific I found these lovely glasses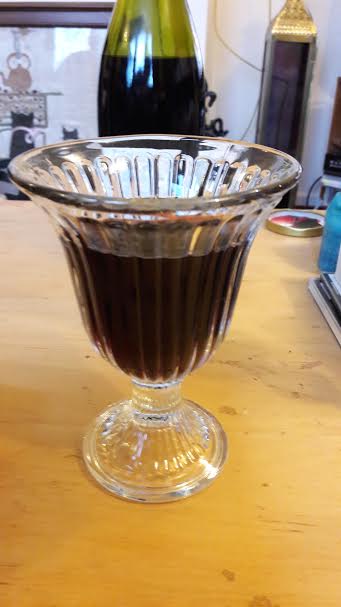 and chicken picture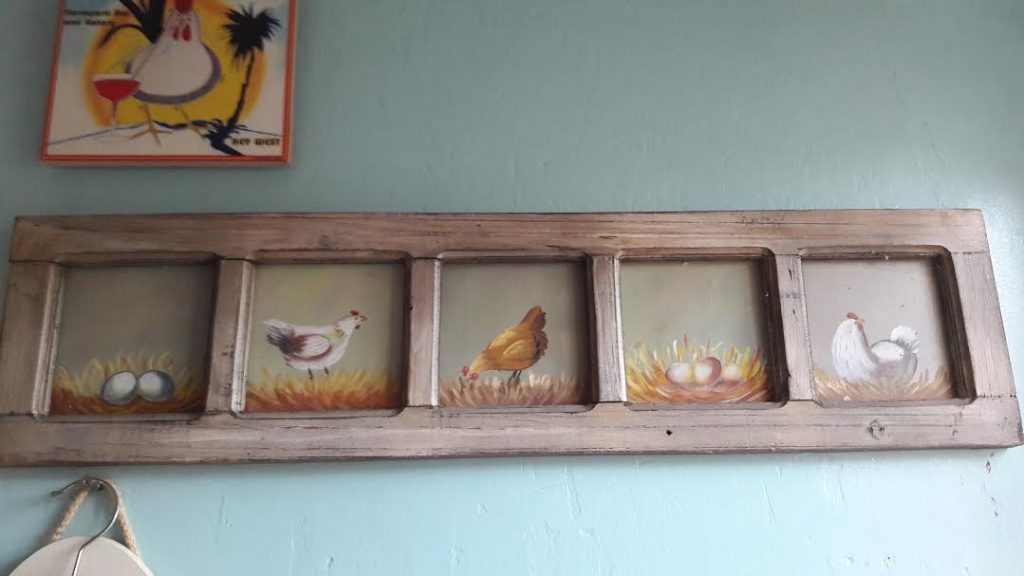 which fitted perfectly with the colours (and chicken themed wall) in our kitchen. We waved Andy and Teagan a fond farewell and headed to Fougere for a Galette for lunch (I really meant to take a picture of mine which was goats cheese and honey, sadly it was just too delicious and by the time I remembered it had all gone). Our final visit was Fougere castle which we tackled early the next day.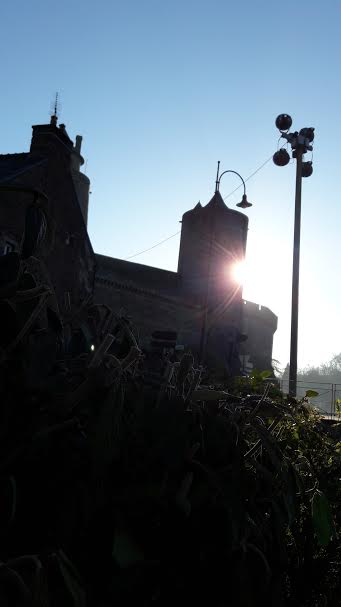 The circular turrets seemed to be the oldest and most striking feature but subsequent moderations had been made behind them.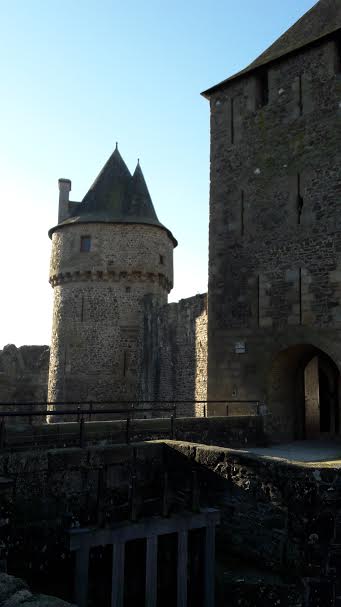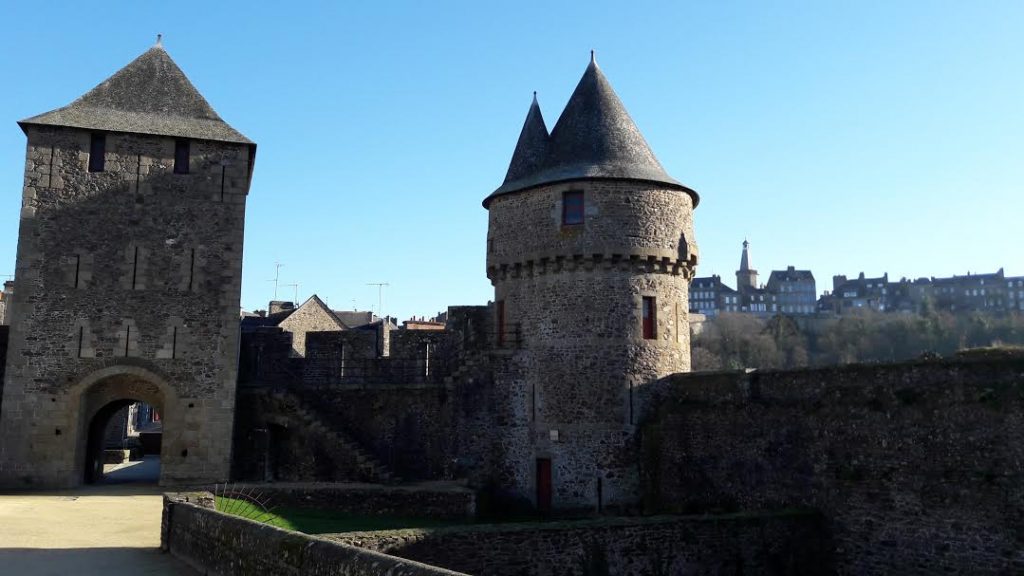 From the towers themselves you could see that the main village had been built behind the castle to take advantage of the protection it afforded (although throughout its history it had been successfully breached).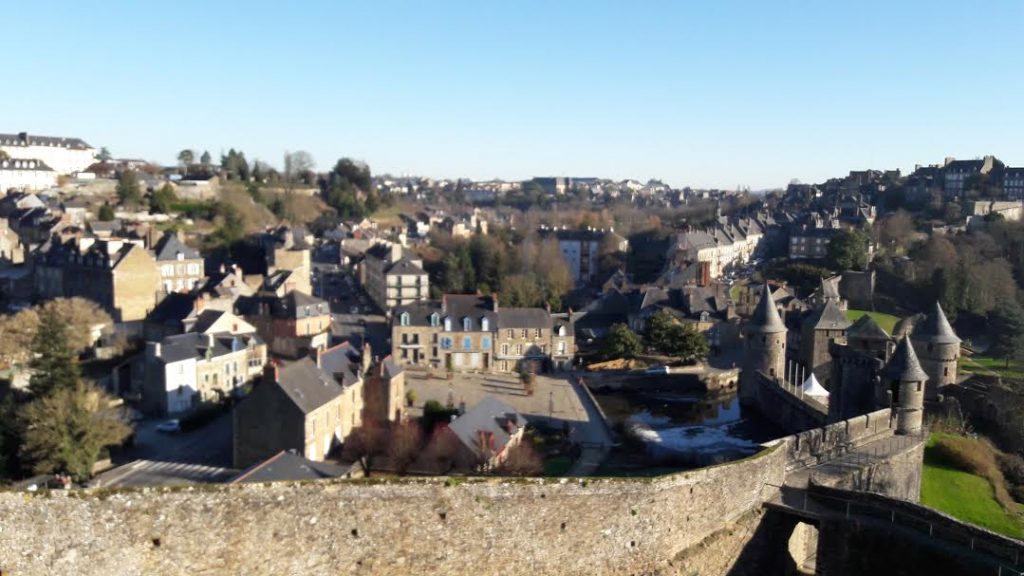 There was just time before we left to check out some French Moths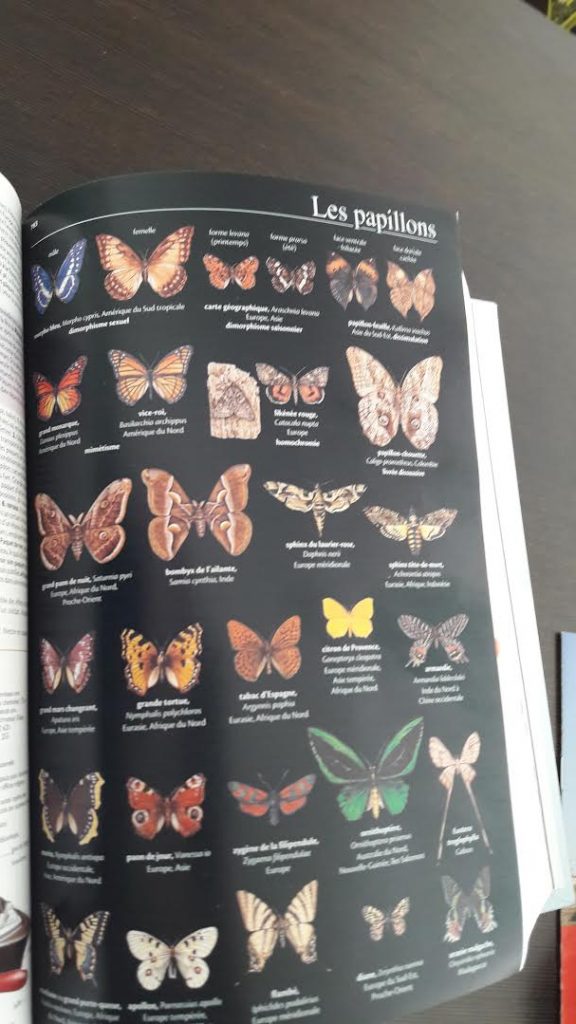 (sadly in a book, I thought about taking the moth trap but alas it was just too cold). However I did manage to find out that the French for Moth is papillon de nuit (which roughly translated means butterfly of the night, awww). Before waving a fond farewell to our French hosts and boarding the Ferry home. Bye everyone! We'll be back to see you again soon.