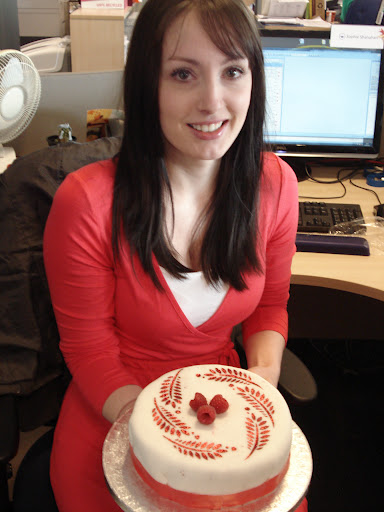 (First photo Sophie and the amazing cake she made for sports relief, isn't it pretty???). Life in the house is suprisingly busy of late, I've got a comission for 100m of bunting for a friends wedding (they had bunting on the invitations so we are trying to match that, the main colours are candy pink, a mintish green and a sort of fawn/cream. When I first got the colour scheme I was immediately reminded of neopolitan ice cream but the bride to be wants all the different materials to have a vintage/pattern theme). So with the brief firmly in place (and written down so I didn't get carried away) we set off for Mason's (I took Jam with me as he is really good at matching colours, not many people know that!). It took a while but we have now selected three different materials for the flags (we also managed to get 2 rolls of bias binding but that's only 50m so the other two are on order), we also bought a rolly cutter as I didn't fancy cutting all those flags out by hand! While I was crocheting the other night (more on that shortly) Jam cut all the material so now I just have the task of hemming it and measuring/attaching to the bias binding (this is only going to be single sided bunting, as its going on the sides of a barn). I'm thinking this might be best all done at once over a weekend. Sadly (or not) that won't be this weekend as my friends Zoe and Steve are coming to visit and we are all heading off to a gin and literature (Zoe picked it, honestly) talk at Oxford Literary Festival, hopefully preceeded by a lovely lunch.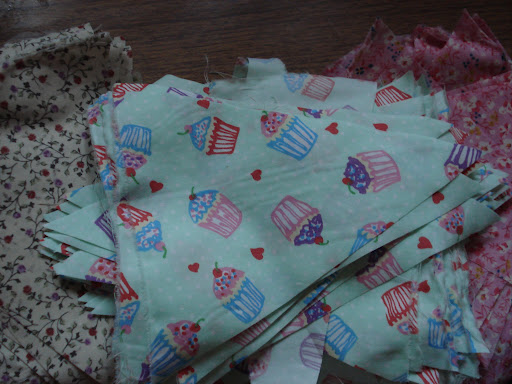 There are two other works in progress at the moment, one which deserves a post of its own (and is nowhere near finished so I think I'll hold off blogging for the mo, although to give you a clue its chicken themed) and the other is this blanket.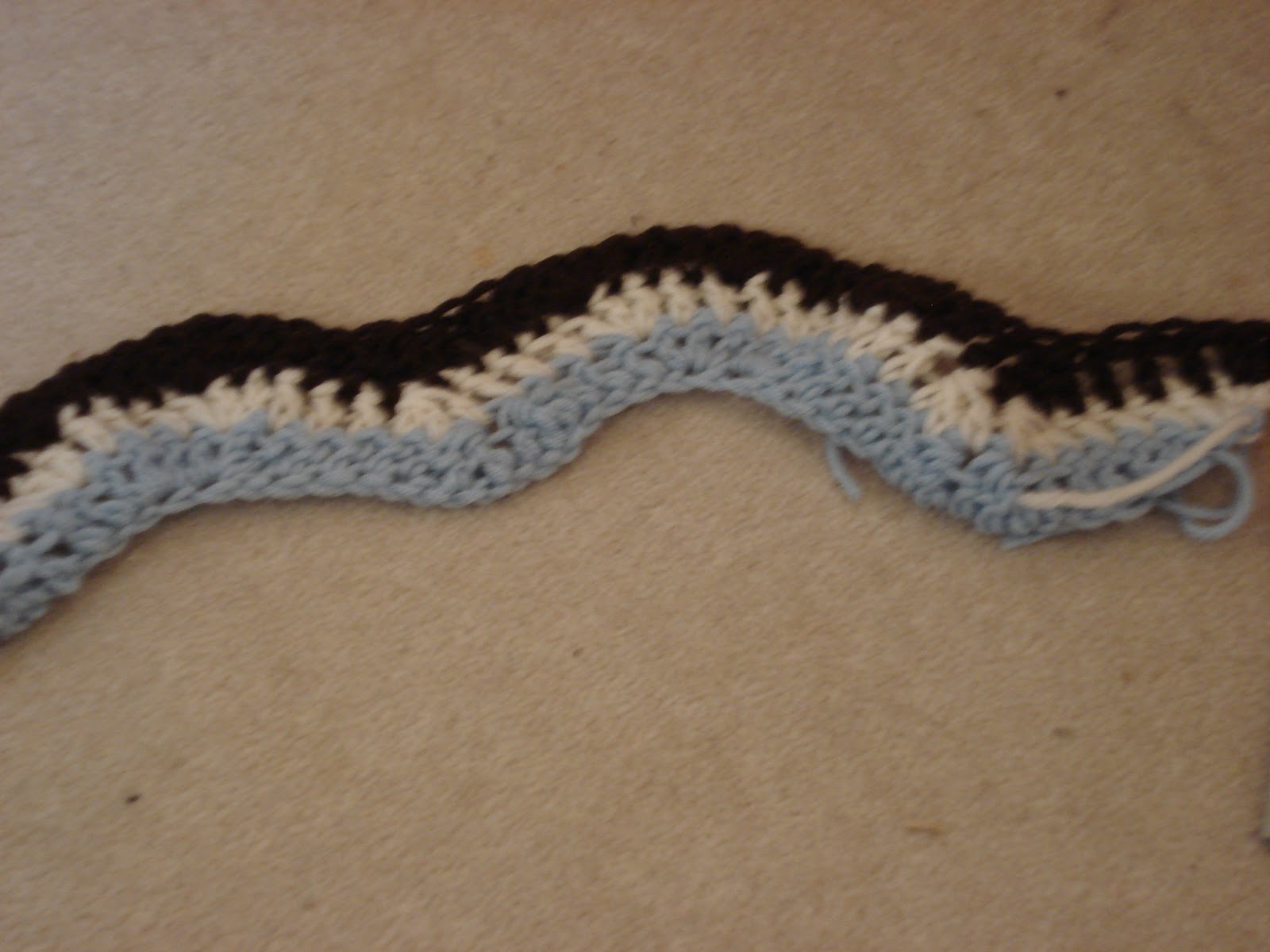 My violin tutor has just become a dad for the first time and a week ago was searching for possible names for his new baby girl. Knowing his wife is a native Quebecian, I suggested Aimee (with accents) which has french roots and means 'beloved' which I though was lovely, and the more british Clara (I didn't know the meaning, I just liked the name, but apprently it means bright/famous and has latin origins). I added a note at the end that they were just the names I liked and I'm sure they would receive many other suggestions. To my delight I received an email back this week saying they had chosen Emmaline as a first name but Clara as a middle name! So I thought in the absence of cuddling her I'd make her a blanket. I bought the wool (originally I wanted purple or a yellow, but there were no colours in this super soft yarn that I liked). I know blue, cream and brown are maybe though of as boys colours because of the blue but I'm sure Emmaline can carry it off. I'm still a bit undecided about the pattern though, originally I had my heart set on this wave pattern but now 1 repeat in its starting to curl like crazy (I don't know if that's my fault for crocheting too tight or if there just isn't enough yarn there to weigh it down yet). I'm tempted to rip it back and just do a straight blanket (there being time pressures as well). What do you think?