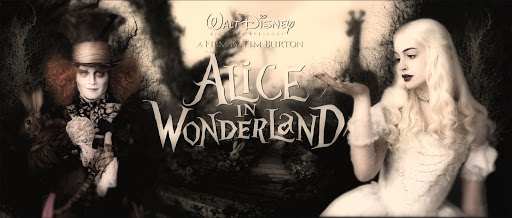 I have been wanting to watch Tim Burton's Alice in Wonderland for a while now, I completely meant to see it at the cinema but alas life got in the way… Also there is that strange thing that when you live in Oxford with the Alice glass window in Christchurch and the Alice shop you tend to find yourself quite involved with the whole tale. So although 95.99 percent of me wanted to see it (Tim Burton's films being quite wonderful) a tiny bit of me felt protective of the original/story charcters. This obstacle was however removed by Jam who rented the DVD for us to watch while house/cat sitting for his dad.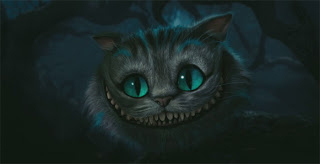 Marvolous! The whole thing was a beautiful conjouring, the world, the characters and the costumes being completely Burton while still retaining their essence from the original tale. Personal favourites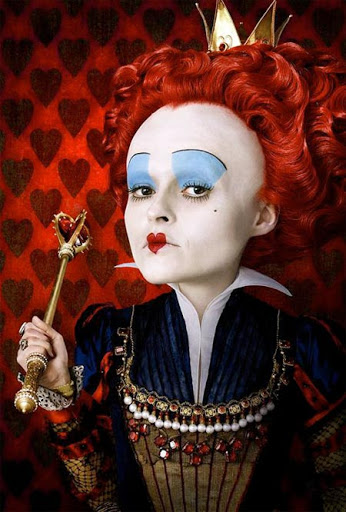 were as ever the cheshire cat with the ever present smile, the mad hatter (what's not to love), Helen Bonham-Carter was magnificent as the red queen (before watching it I was unsure about her being computer generated, but her character is so strong you don't notice it after a while, and she gets all the best lines ('nothing like a nice warm pig' fabulous)) and bizarrely for the first time Alice. In previous versions I've always found her slightly annoying but I really liked the character in this version (possibly the fact that she gets mucky and turns down suitors rather than remaining pristine, not too keen on the ending, but I suppose you can't have everything). The rest of it absolutely worth a watch, so good in fact I may have to buy the dvd. Another Burton classic (and if you still don't believe me here is the trailer to convince you http://www.youtube.com/watch?v=9POCgSRVvf0)!