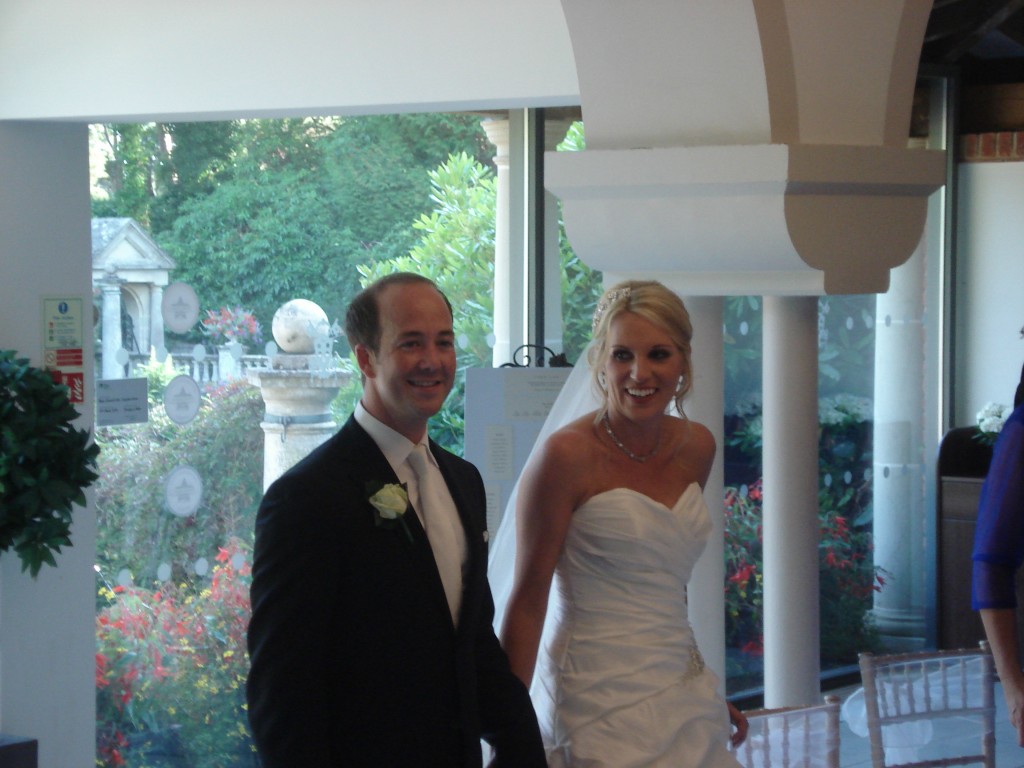 This weekend we headed down to Boscombe for the wedding of Jamses cousin Adam and his Fiancee Vicki. It was a fantastic day, a beautiful church with stunning reception venue. Here are some pics from the big day: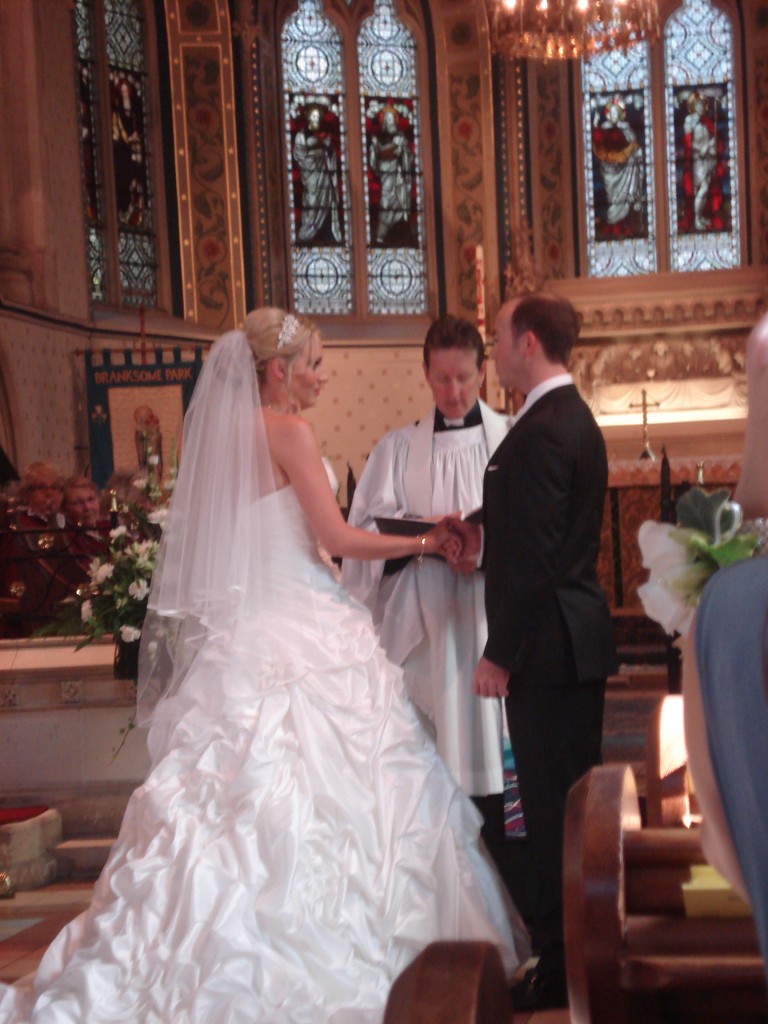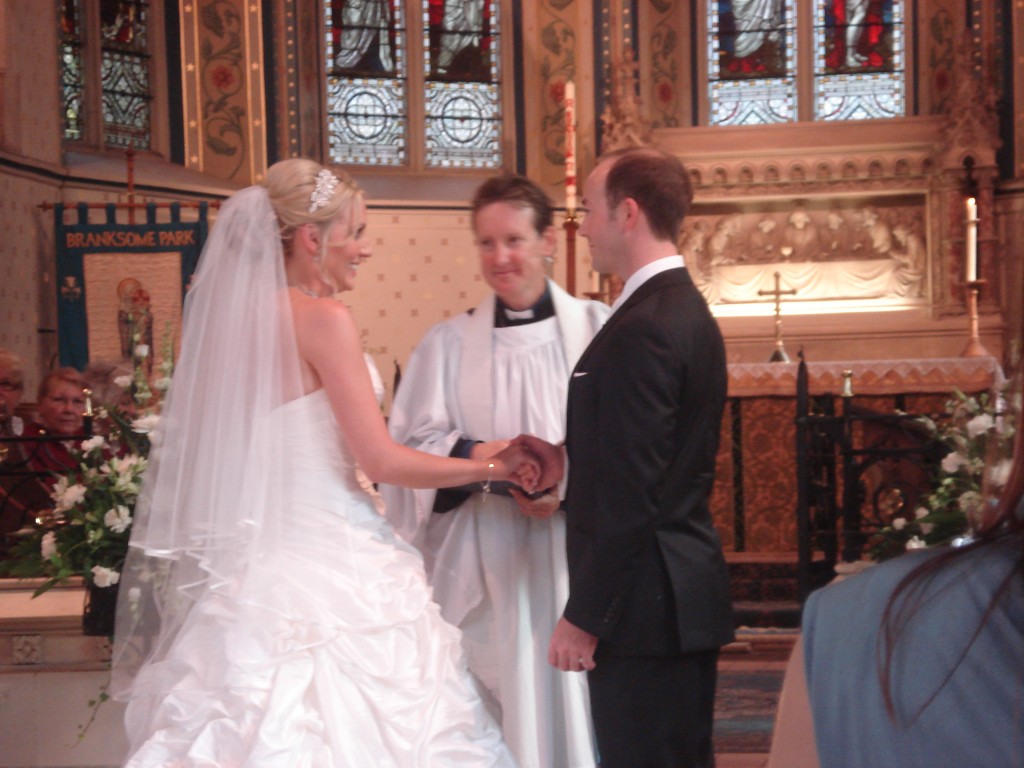 The deal was sealed with a kiss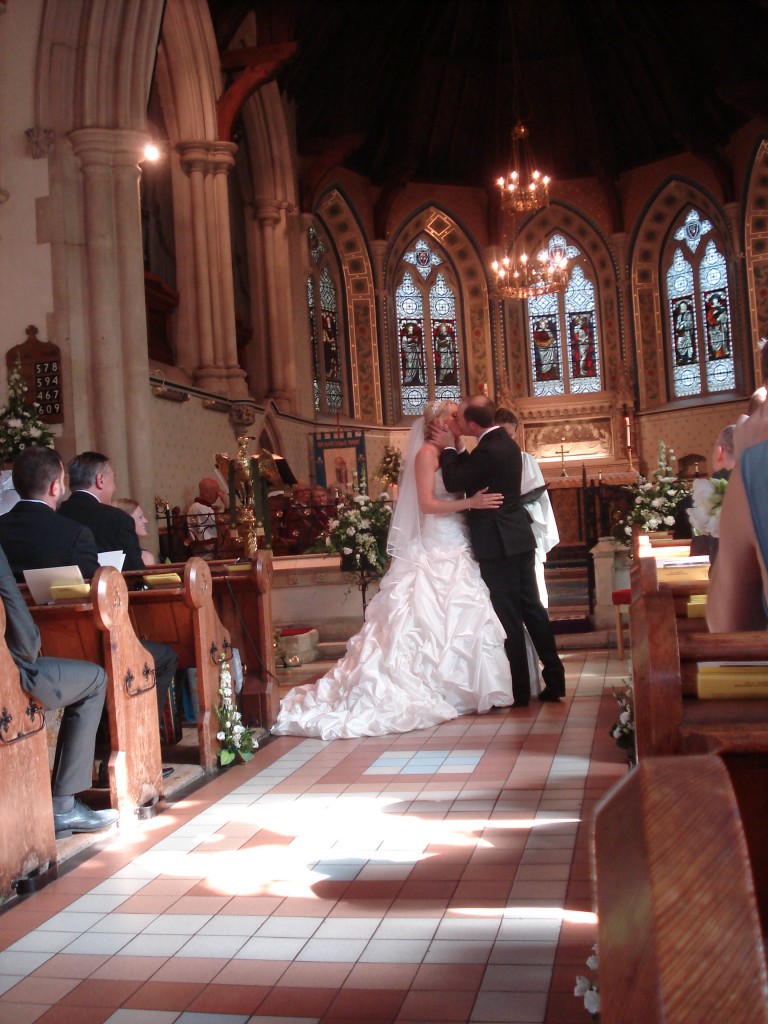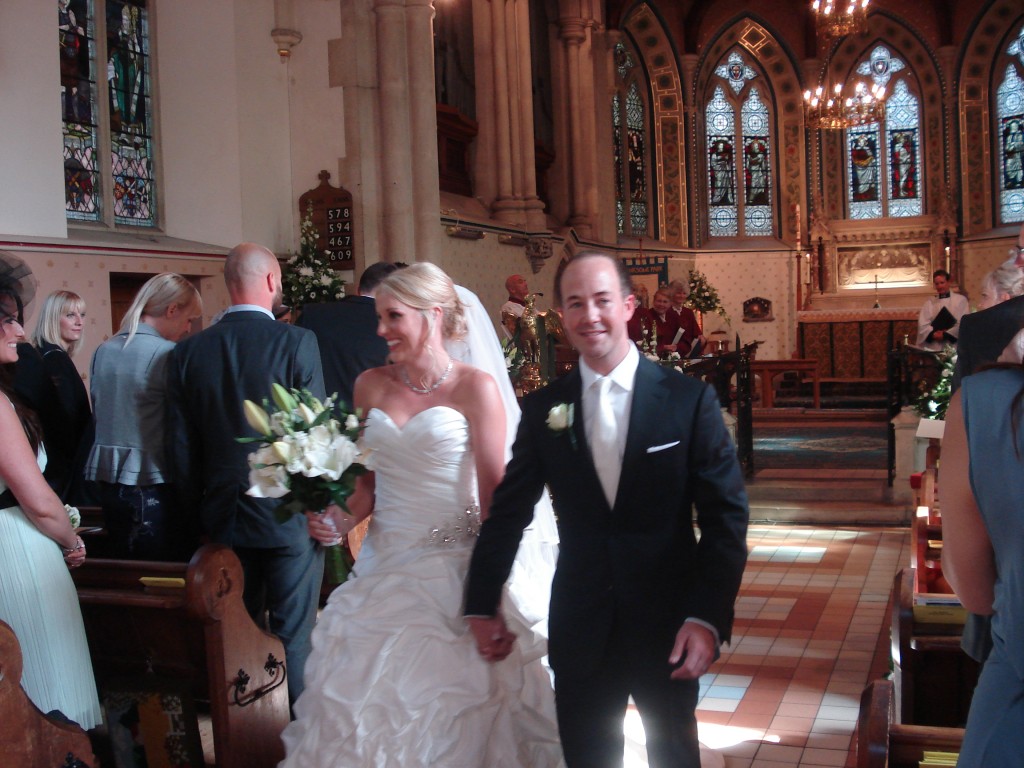 The church was beautiful & I particularly liked the stained glass near the alter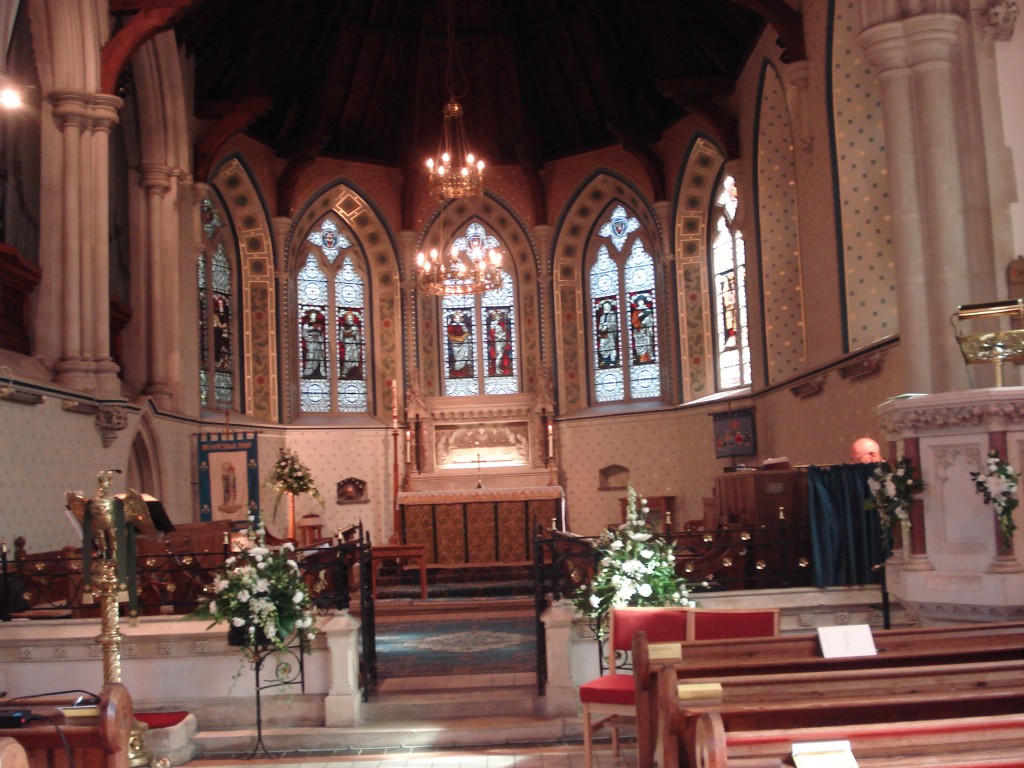 And the stone carving near the door.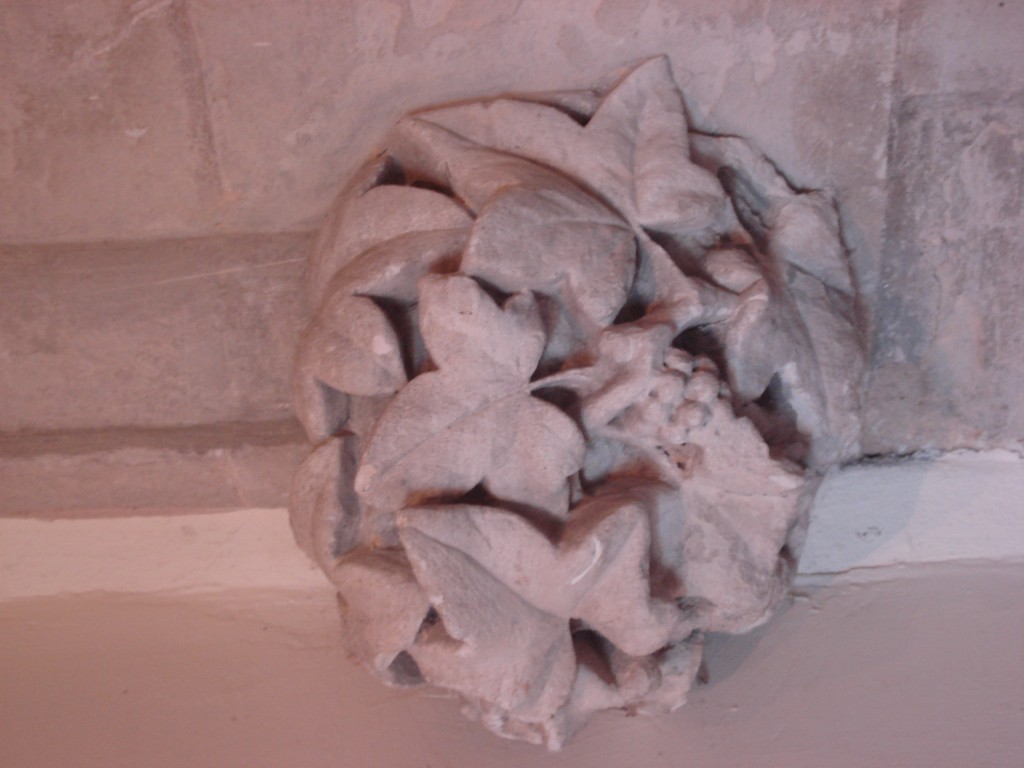 The nice thing about this being a family wedding was that everyone got to catch up with each other. Here is Nana in her fascinator: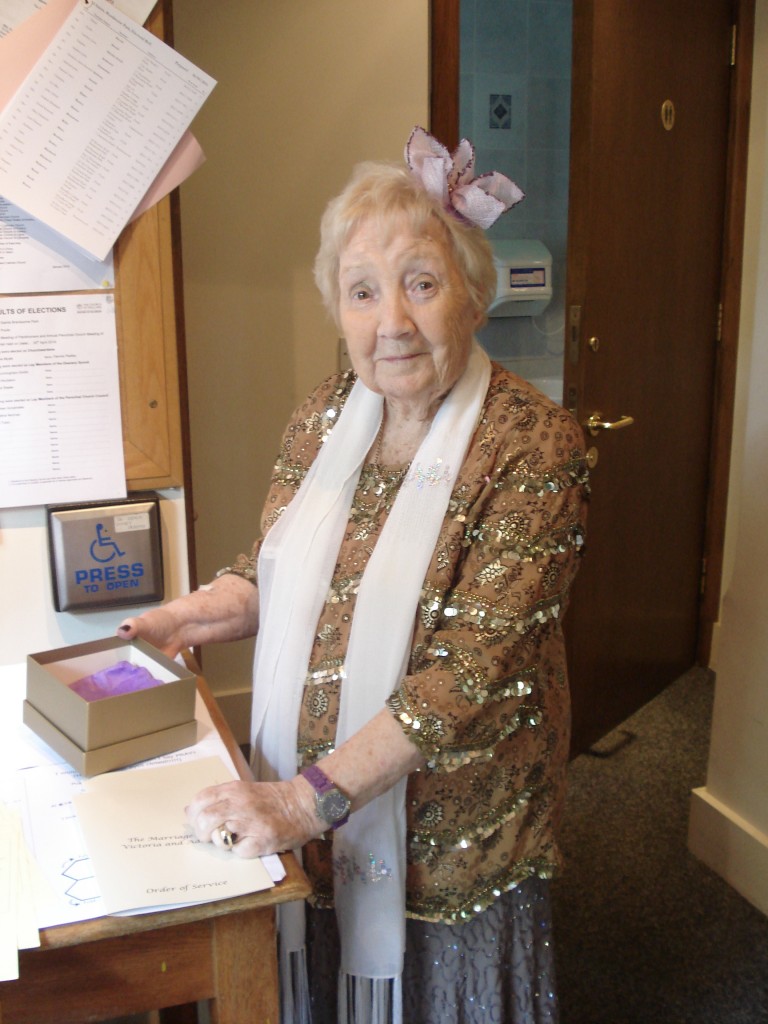 Jam's dad and Stepmum were sat behind us: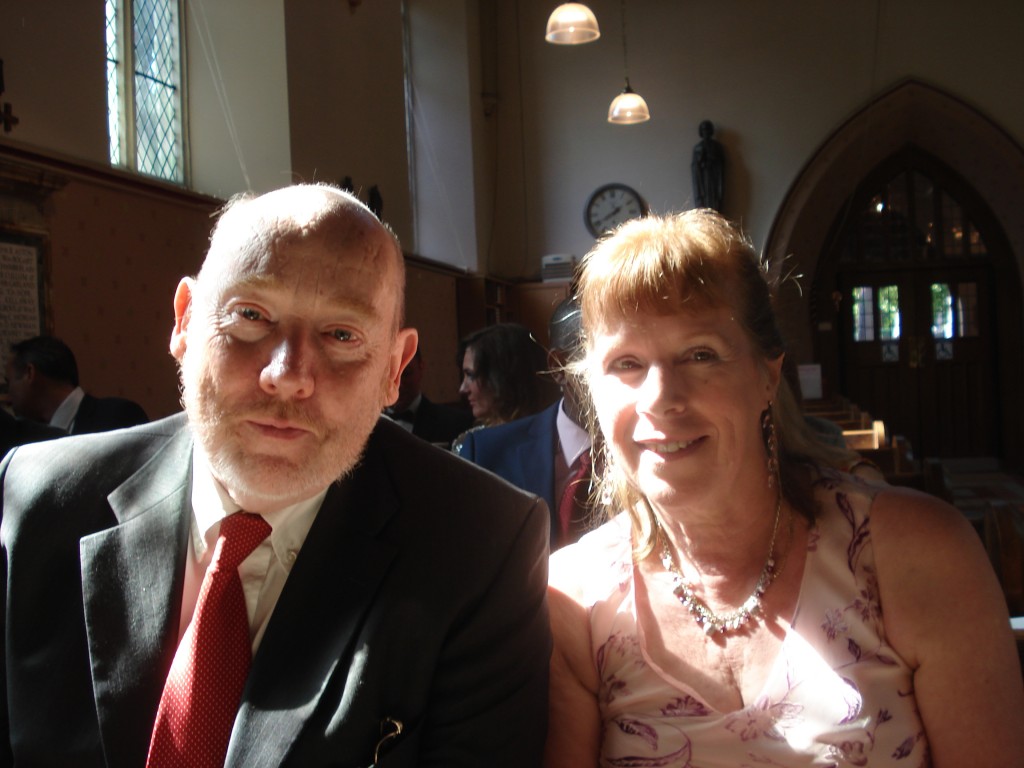 Whilst Uncle Rodger looked very smart as father of the groom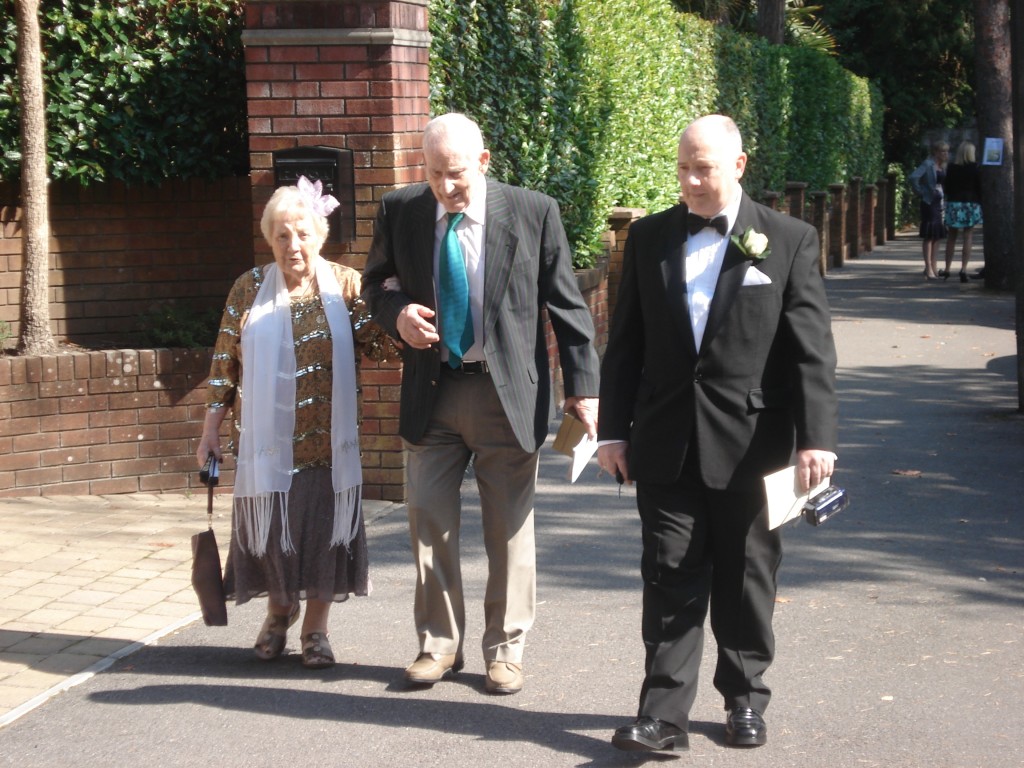 Next up was the reception, held at the Italian Villa which was situated in some very beautiful gardens. To get to it however you had to walk through a secret candlelit cave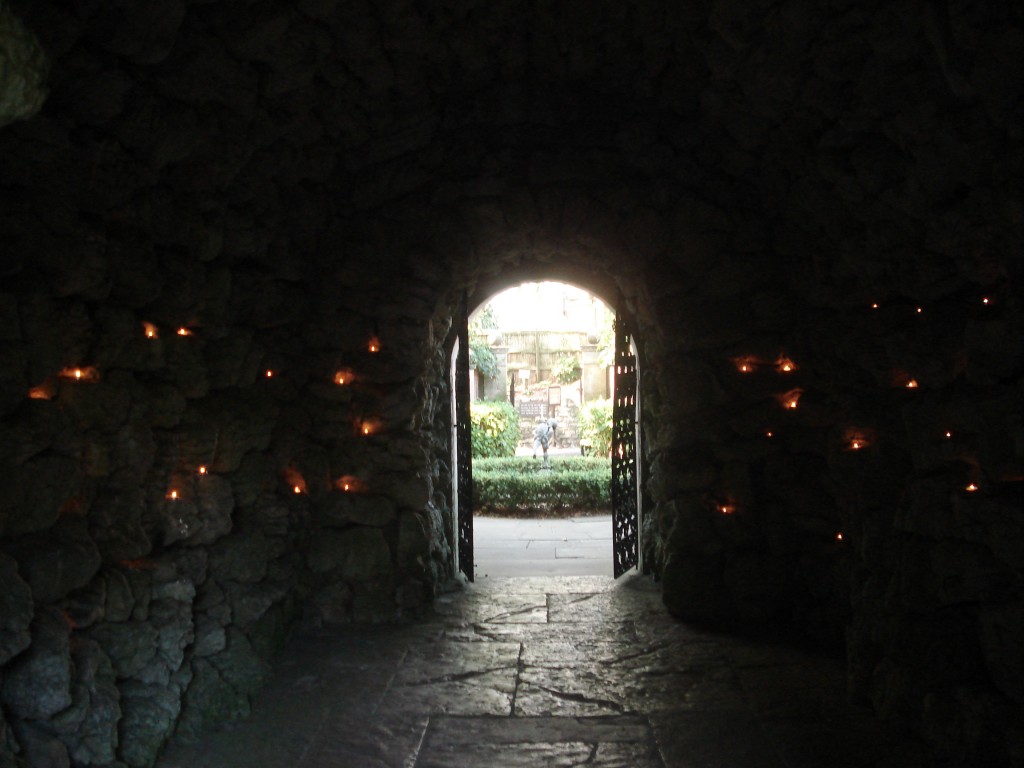 This was waiting on the other side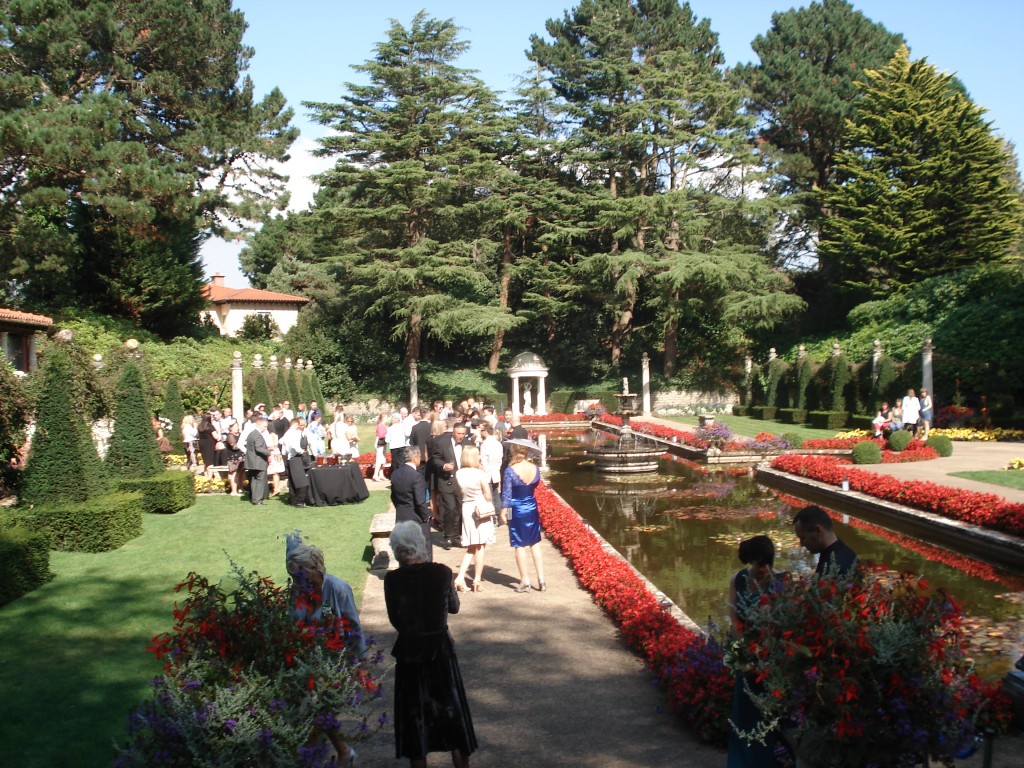 There was time for a few photos on the steps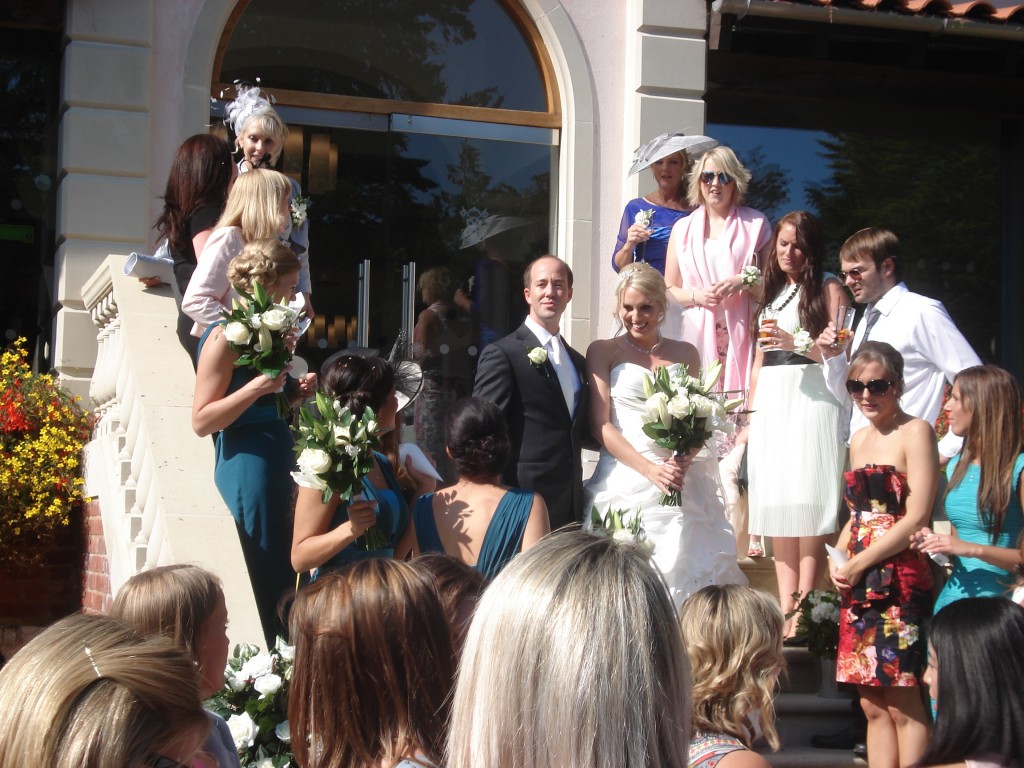 Before we got a bit of a break before the wedding breakfast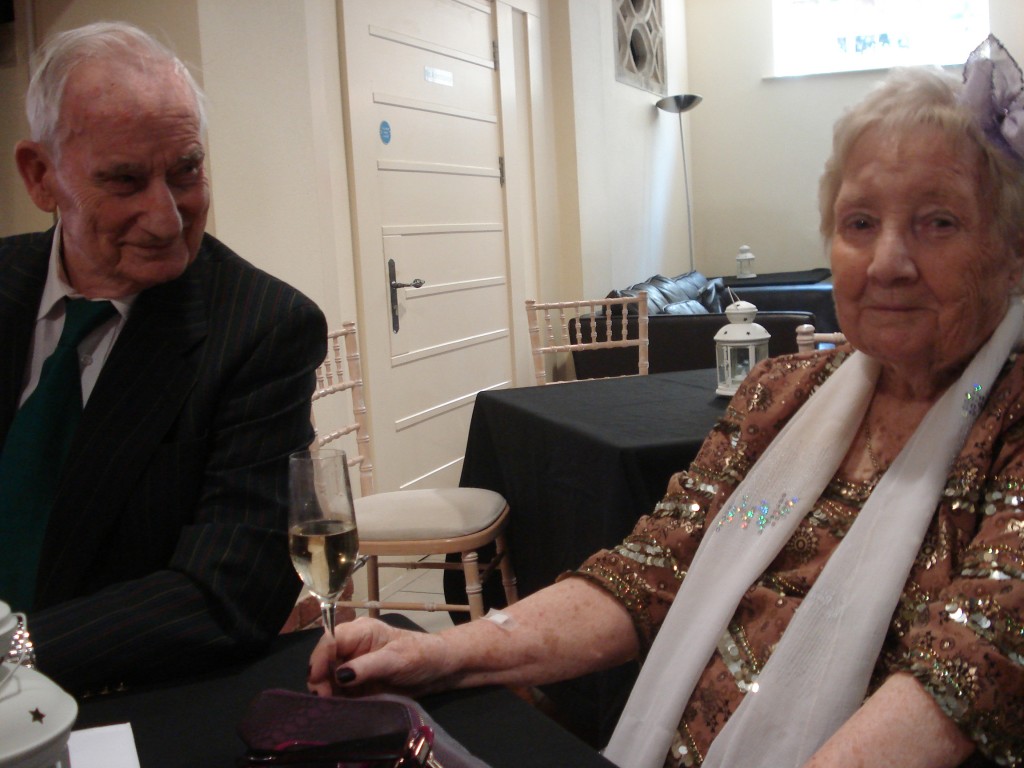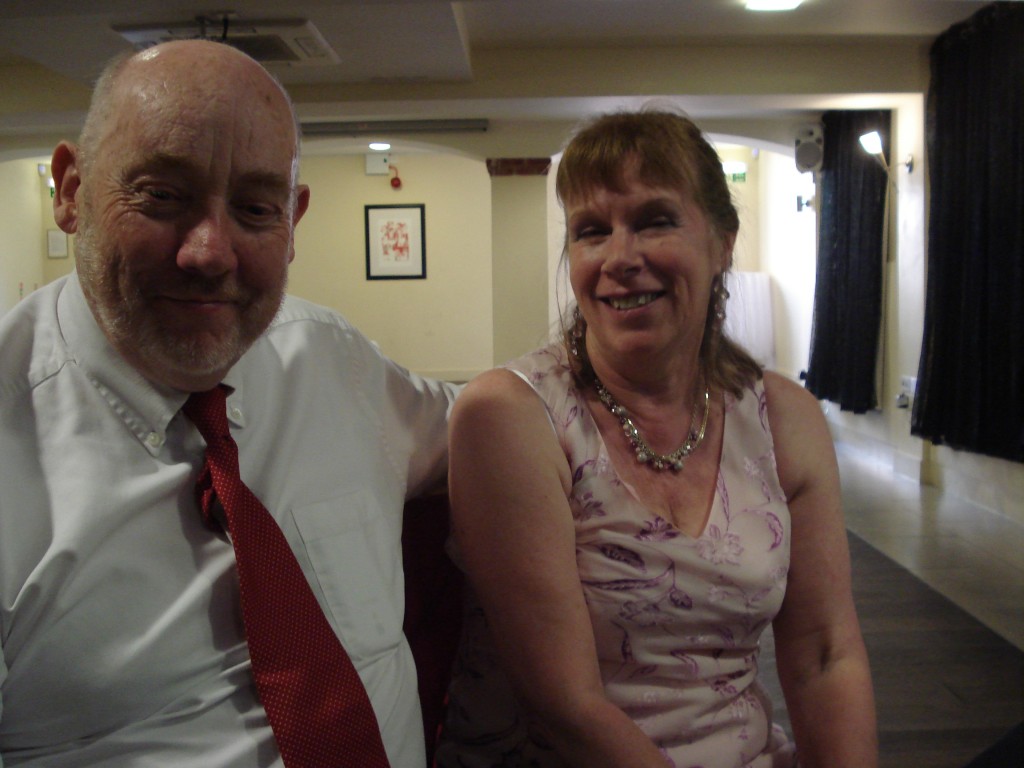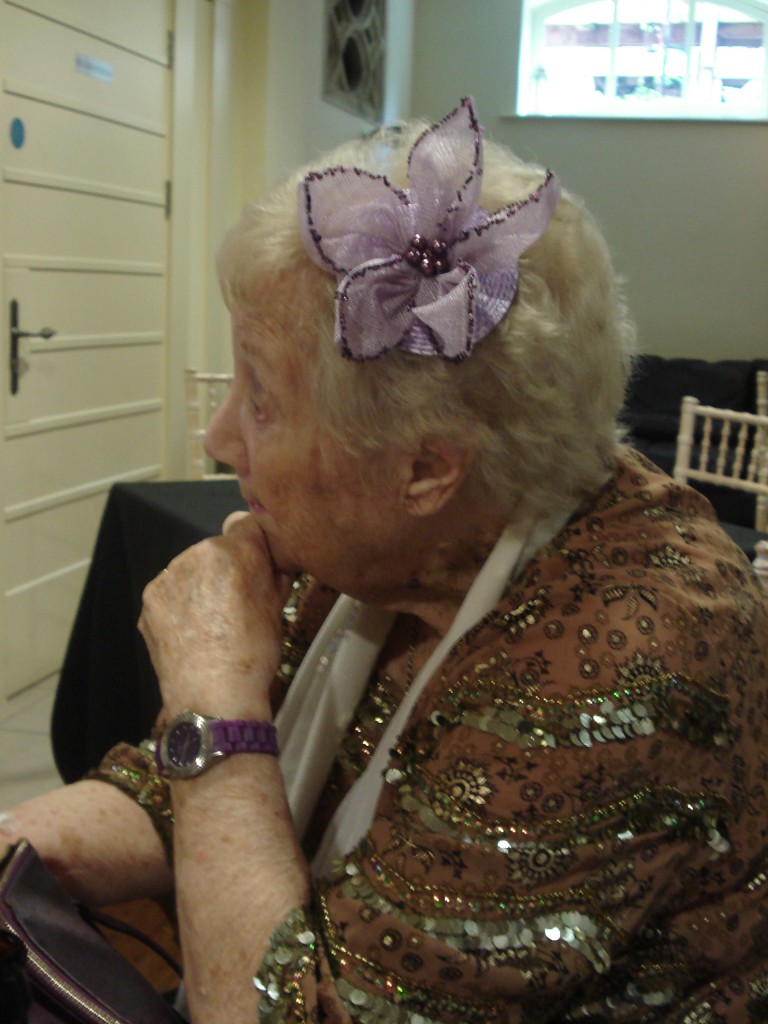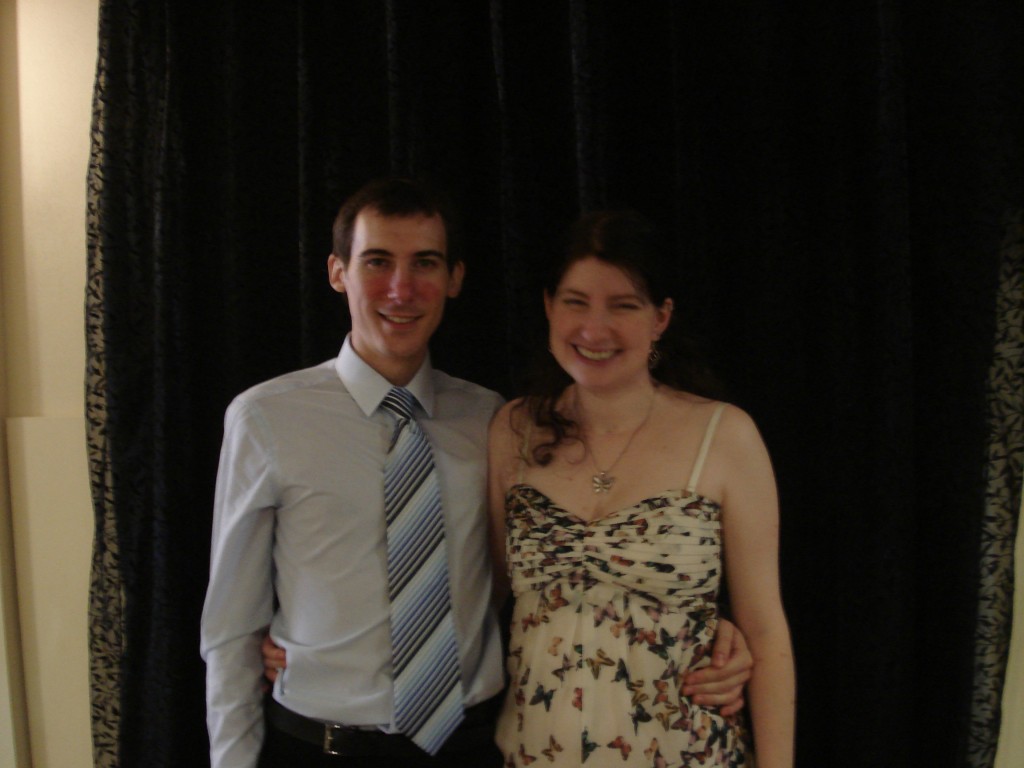 I also got to meet Adam's mum Shirley for the first time (photo taken from this angle to capture the awesome fascinator which I LOVED!)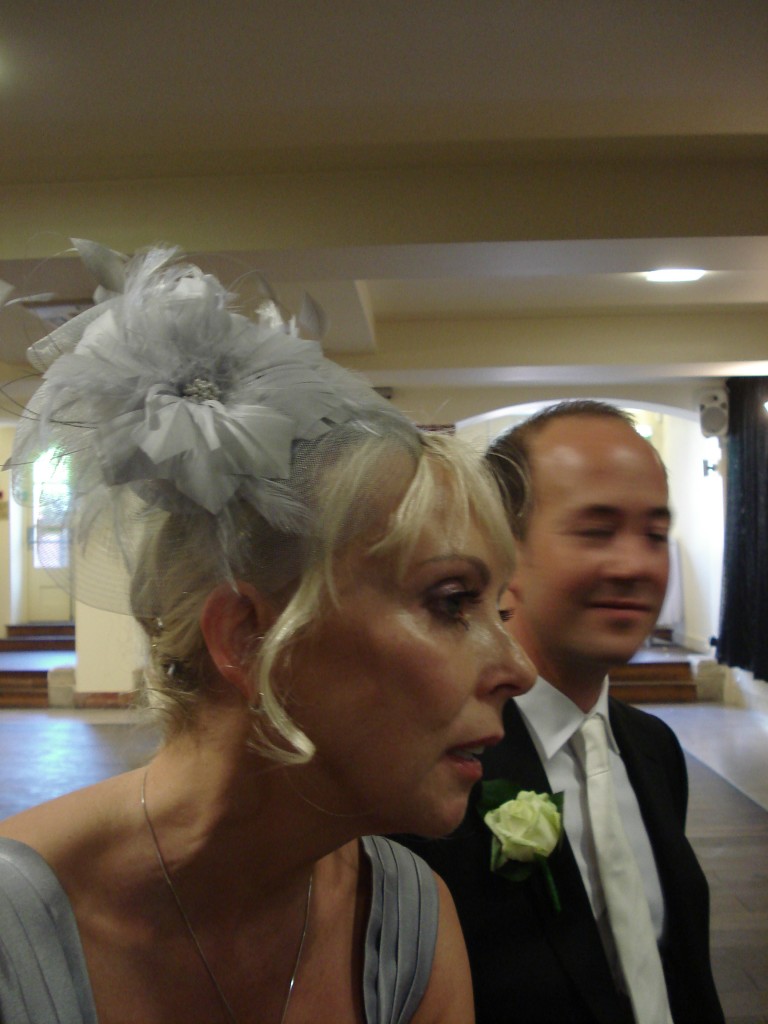 Congratulations to the New Mr and Mrs O'B. We are sure you'll be very happy together.