Today my beautiful little girl turned 5. Lets see some cute photos from over the years shall we? *photo heavy post, cause why not?*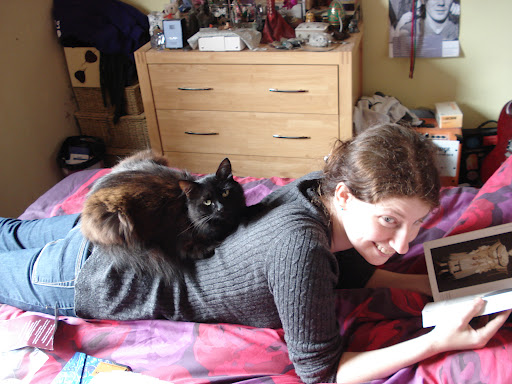 This one was taken fairly recently when I sat down to look at some doll making.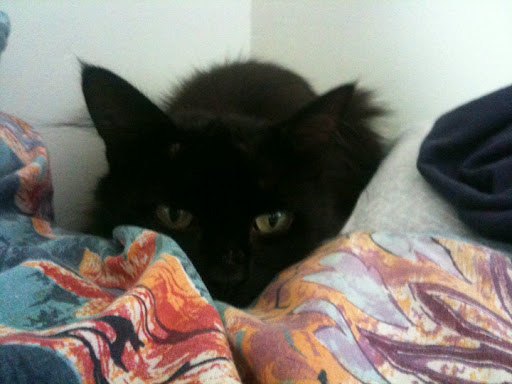 One of my faves, taken by Dave da housemate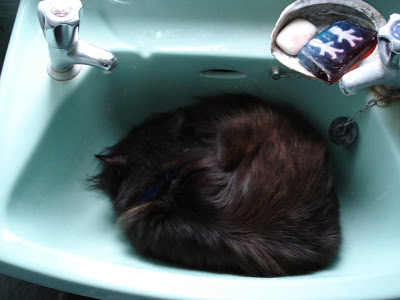 Mabel chills out in the sink after a hard day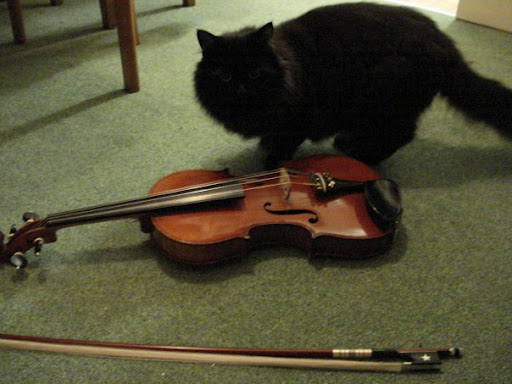 Cat & fiddle, she used to be terrified of my violin, now she actually seems to calm down when she hears me tuning up…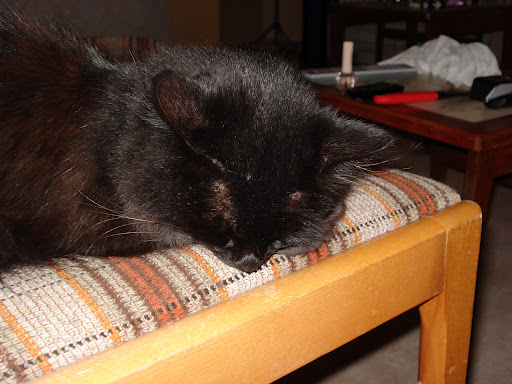 Asleep as usual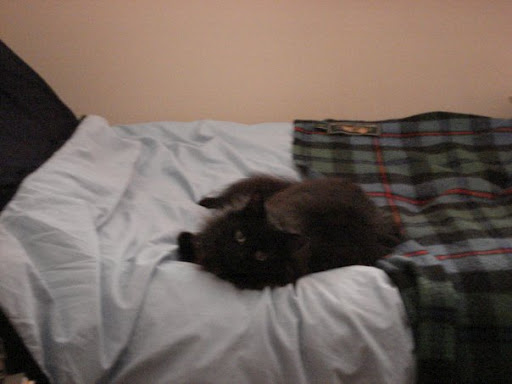 At my brothers for Christmas, I was worried she wouldn't settle, I was wrong…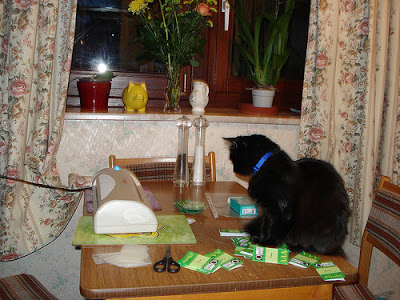 Mabel does her bit for the Oxford Folk Festival by laminating the backstage passes…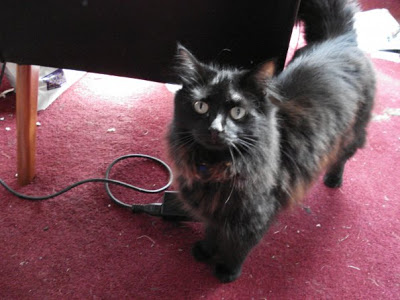 Yes?
 Proof if any was needed that she is the witchiest cat in the west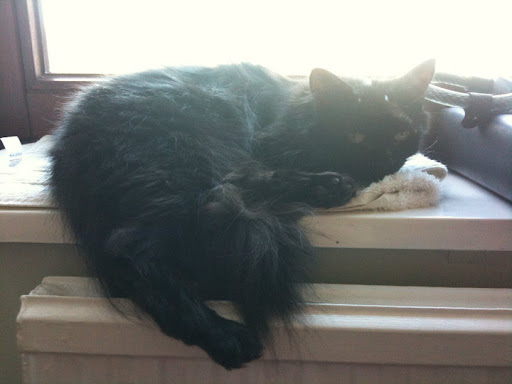 What do you want? I'm comfy
And it isn't just me who has fallen under her spell, despite their initial disagreements I walked in on this the other evening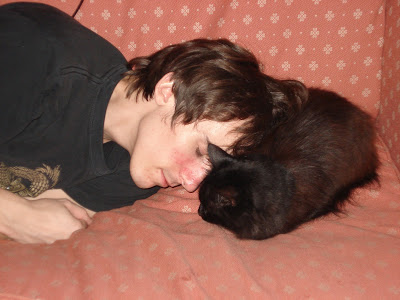 It seems no one can resist her charms. Happy birthday beautiful girl!