My birthday presents this year were truly brilliant, at this point we have to mention my favourite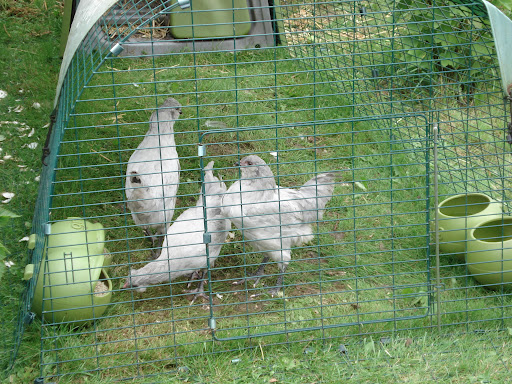 The Arucana babies, bought early but as delightful as they were when they arrived. They are gorgeous and I'm so happy to have them.  Next up were a surprise present I got from my bandmate Emily at rehersal, these are upside down strawberry cheesecake cakes from the
Hummingbird Bakery cookbook
. They were delicious (Emily is a very good cake maker) but very sweet (I loved them though & they didn't last long).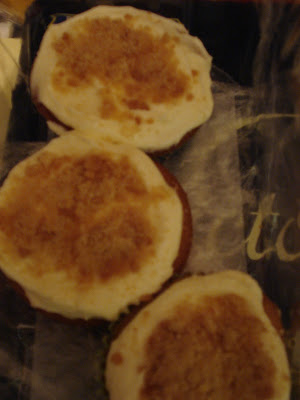 Next up is an excellent present from my friend Fi, a warm winter coat, very useful for standing at windy bus stops & folk festivals (she gave me it the weekend before Towersey and I definitely needed it. It's artificial sheepskin on the inside but just a cozy as the real stuff, also I have fulfilled one of my lifetime goals by owning a coat featuring toggles…).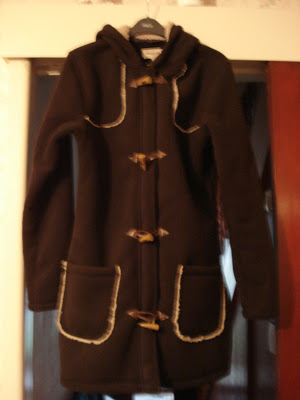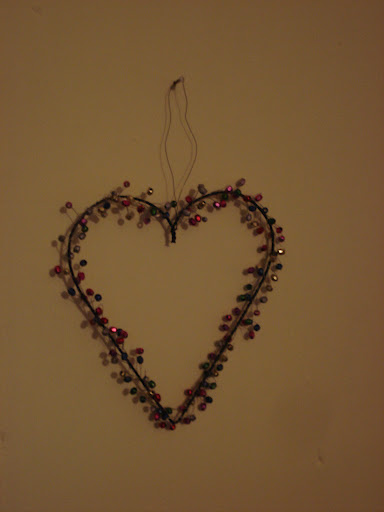 This lovely beaded heart was acquired in Cirencester (which we visited on the Saturday of my birthday). We had lunch there at the fabulous
Brewery Arts
(here is Jam sampling some of the local brew which is called
Muddy Wellies
and is brewed at Cirencester Agricultural College, it was scrummy)).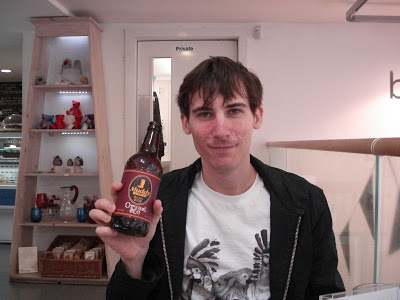 Anyway back to the heart, it was purchased from an excellent shop called The Wendy House, they stock mostly furniture but also have a fab selection of knick knacky things. I spent most of my birthday money in there apart from that from my Nanna which I spent on this lovely chap from the Cirencester Arcade.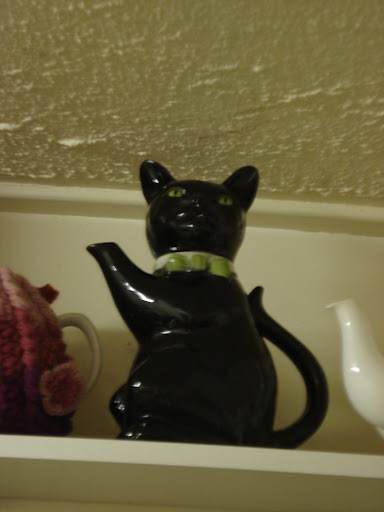 Like a bow tie wearing Mabel that is actually a tea pot! (seen here holding its own on my teapot shelf). Fantastic stuff! The final arrival to my present pile was this beautiful mirror from my friend Nichi. She included a note in with it saying she saw it and felt it ought to belong to me, its beautiful and I will treasure it. What a great birthday!